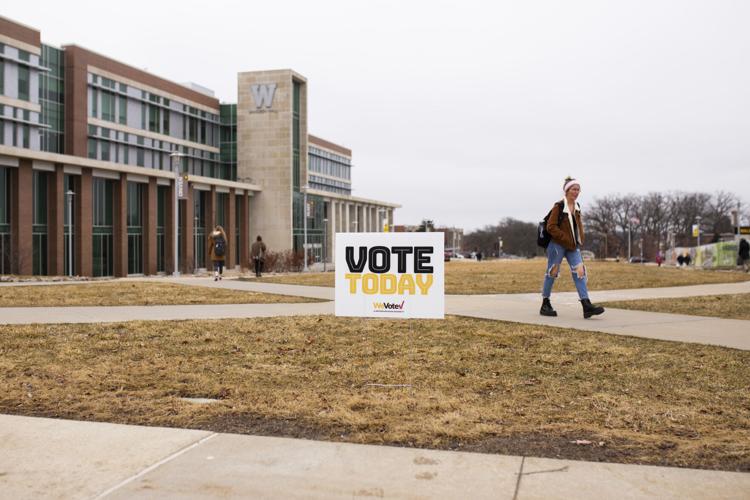 Election day is here. If you haven't already filled out your absentee ballot, here's the countywide candidates and provisions you'll see on this month's ballot. Township specific elected positions will not be included in this list.
Kalamazoo County 911 tax proposal
If passed, this tax proposal will fund a central public safety communication system and 911 service system for the long term. The proposal constitutes a property tax of 65 cents on every $1,000 of a property's taxable value. For perspective, this equates to a $47 tax increase on a $145,000 home, the average property value in Kalamazoo County. The proposal was approved in March to replace short term funding that's running low. In total, the tax is expected to raise over six million dollars in its first year.
U.S. Senator
Gary Peters (D)
Bob Carr (R)
John James (R)
6th District U.S. Representative
John Hoadley (D)
Jen Richardson (D)
Elena Oelke (R)
Fred Upton (R)
60th District Representative (State Legislature)
Stephanie Moore (D)
Julie Rogers (D)
Gary Mitchell (R)
61st District Representative (State Legislature)
Christine Morse (D)
Tom Graham (R)
Bronwyn Haltom (R)
63rd District Representative (State Legislature)
Ron Hawkins (D)
Luke Howell (D)
Matt Hall (R)
66th District Representative (State Legislature)
Abigail Wheeler (D)
Beth Griffin (R)
Kalamazoo County Prosecuting Attorney
Jeff Getting (D)
Kalamazoo County Sheriff
Richard Fuller (D)
Shannon Bagley (R)
Thomas Swafford (R)
County Clerk / Register of Deeds
Doreen Gardner (D)
Sarah Joshi (D)
Meredith Place (D)
Mona Lisa Watson (R)
County Treasurer
Thomas Whitener (D)
Mary Balkema (R)
Drain Commissioner
Jason Wiersma (D)
Joanna Croes (R)
Surveyor
Gary Hahn (R)
County Commissioner District 1
Tami Rey (D)
Andrew Sellin (D)
County Commissioner District 2
Zac Bauer (D)
Monteze Morales (D)
County Commissioner District 3
Tracy Hall (D)
County Commissioner District 4
Mike Seals (D)
Jen Strebs (D)
Andrew Smith (R)
County Commissioner District 5
Veronica McKissack (D)
Chris Pomeroy (D)
Valarie Cunningham (R)
County Commissioner District 6
Jen Aniano (D)
Vince Carahaly
Jeff Heppler (R)
County Commissioner District 7
Anthony Bates (D)
Roger Tuinier (R)
County Commissioner District 8
John Gisler (R)
County Commissioner District 9
Keshia Dickason (D)
Brian Kovacik (R)
Dale Shugars (R)
County Commissioner District 10
Mike Quinn (D)
Charley Coss (R)
County Commissioner District 11
Fran Melgar (D)
Lisa Brayton (R)