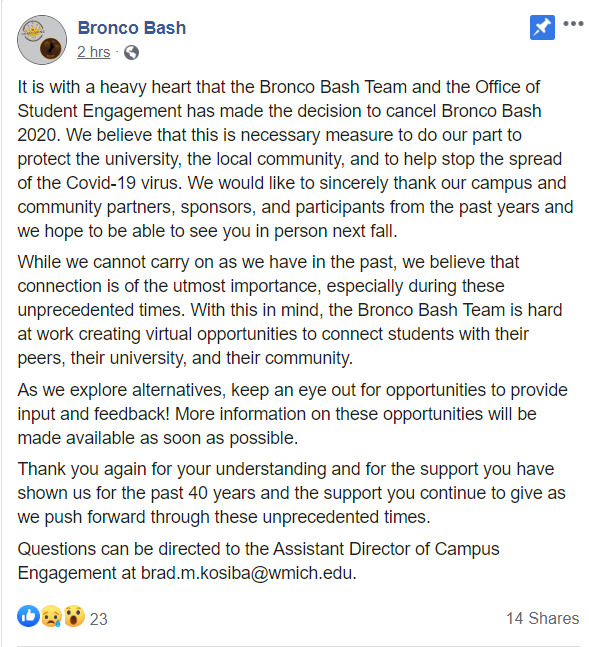 Bronco Bash 2020 has been canceled due to the COVID-19 pandemic.
The Bronco Bash team posted the difficult decision on their Facebook page Thursday night.
"We believe that this is necessary measure to do our part to protect the university, the local community, and to help stop the spread of the Covid-19 virus. We would like to sincerely thank our campus and community partners, sponsors, and participants from the past years and we hope to be able to see you in person next fall," the post said.
While there will not be an in person bash, the team is looking at other options to make students feel welcome.
"While we cannot carry on as we have in the past, we believe that connection is of the utmost importance, especially during these unprecedented times," the post said. "With this in mind, the Bronco Bash Team is hard at work creating virtual opportunities to connect students with their peers, their university, and their community."
The post went on to say to look out for feedback opportunities as they will be made available soon. Questions were directed to Brad Kosiba, the assistant director of campus engagement. He was not immediately available for comment.
This is a breaking story. Updates will be made as more information is made available. Check back here or on Twitter @WesternHerald for more.