The Western Student Association hosted Dinner with the Delegates Friday, March 19. The event is where students can meet and interact with university, local and state delegates.
This is the fifth year the event has taken place. This year hosted a dozen members involved in making policies at different levels of government.
The dinner was held outside at Miller Plaza, making it one of the first of an increasing amount of in-person events on campus. While it was labeled as a dinner, the coordinators settled for donuts to provide a simple and safe way of feeding the attendees.
Officials in attendance included 20th District State Senator Sean McCann, Western Michigan University President Edward Montgomery and many others.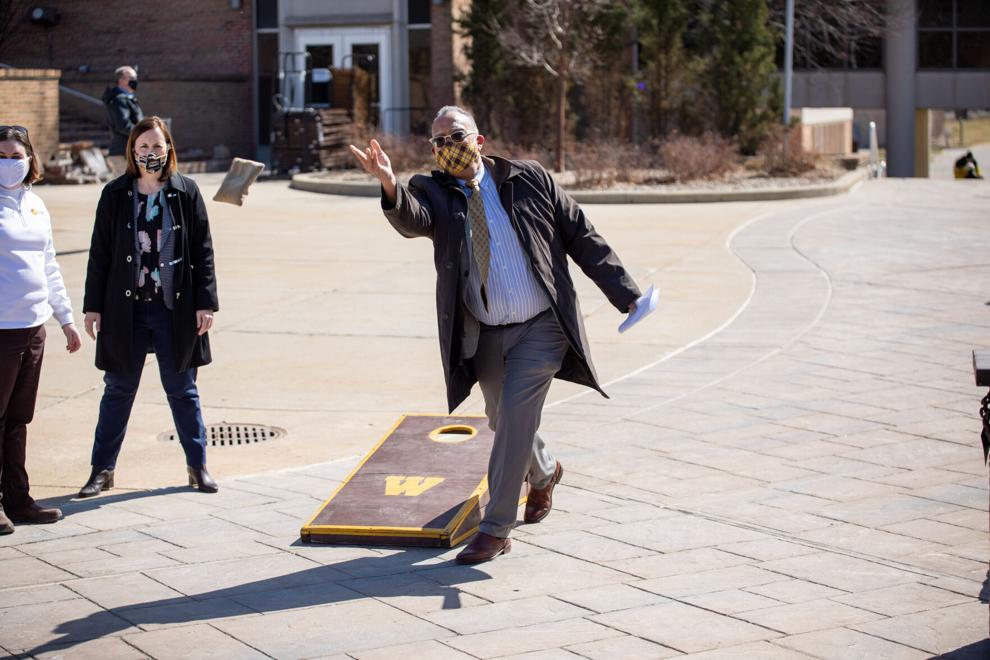 19th District State Senator John Bizon attended the event and gave some insight for students interested in a political career. 
"If you are unhappy with the way you are being governed, I think it is incumbent upon us to stay involved, engage in the system, and participate in the system," Bizon said. 
Bizon said students going into a career should look towards finding a specific area of law they are interested in, that way getting up in the morning doesn't feel like work.
Having an event that gives students the chance to see those enacting policies within the university, as well as the state, is what WSA hoped to give students. They have the ability to interact face to face, which helps create a lasting impact that is difficult to achieve virtually.
Taylor West, current president of the WSA, was among the members of the event. West emphasized the value of an event like this.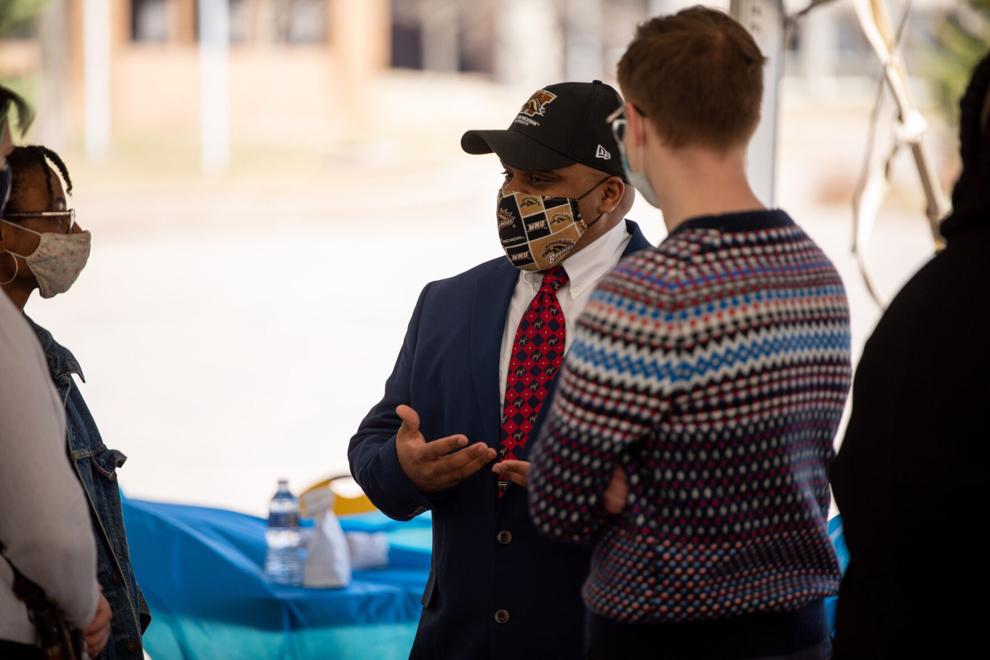 "Students were looking to their student leaders to provide guidance on how to be advocates in their own backyards, how to actually make the first step towards change," West said. "Giving students the opportunity to meet these people in person lets them ask the delegates the hard questions and things that have been on their minds."
The event took place days before the WSA presidential elections began on Monday, March 22. Jacobi Wright, current vice president of WSA, was in attendance. 
Wright is one of two candidates for president of the WSA. He discussed the importance of getting involved in the policy making system.
"Politics is in the fabric of our being, we've been involved in policy, it helps us solve disagreements," Wright said.
Both West and Wright said that they have learned many lessons from their experiences, and spoke about the importance and power of collaboration with others.
"There's power in numbers," West said, "We can't do anything without the students."
Wright added that power does not just come from numbers, but from ideas as well.
"You get together and you talk through your plans and somebody might be able to contribute an idea that makes the plans better," Wright said.
WSA plans to host Dinner with the Delegates again in the years to come and have a variety of different Michigan delegates attend the event