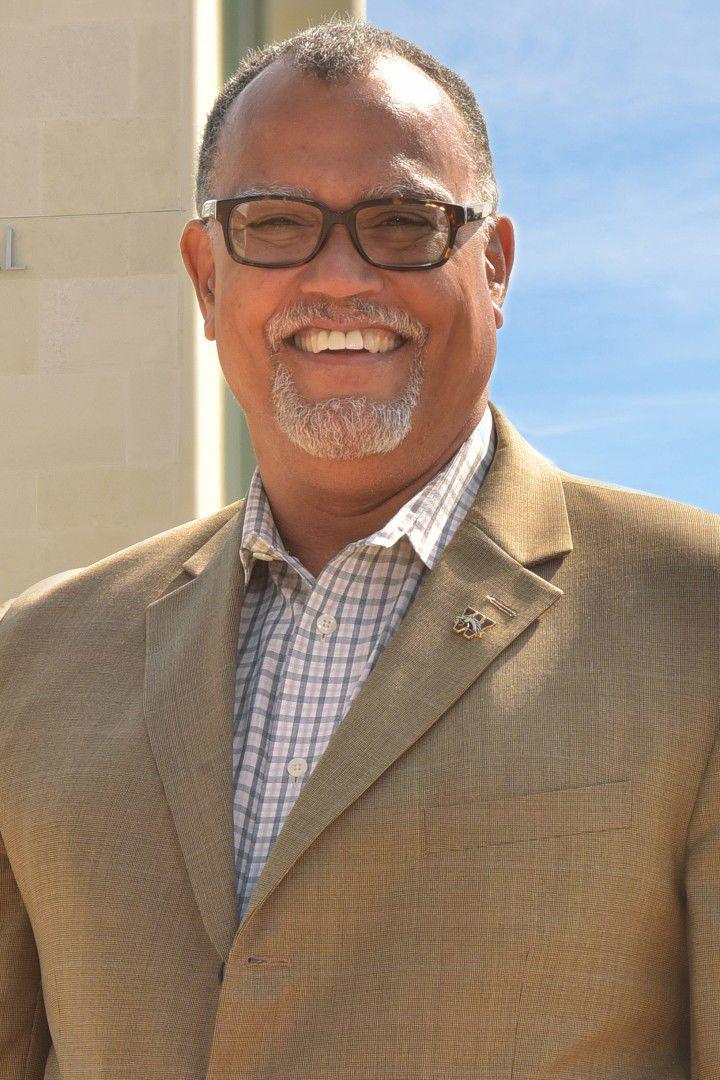 Western Michigan University President Edward Montgomery was elected to the American Academy of Arts and Sciences on April 17.
The academy recognizes people who have made outstanding contributions academia, the arts, business, government and public affairs. John Adams and John Hancock founded the academy in 1780 and current members include Michelle Obama.
"It's quite an honor," Montgomery said. "I didn't have an inkling that they were going to be making this decision."
Montgomery will be entering his third academic year as president of WMU this fall. In his time at WMU he has launched several major projects, like the south neighborhood revitalization. Before coming to WMU, Montgomery's career included work in both academia and government with Montgomery working in both the Clinton and Obama administrations.
"I had a very satisfying career with three distinct phases," Montgomery said. Working as a professor, in presidential administrations and as a university administrator have all been gratifying experiences in their own unique ways, Montgomery said, and because of this he said that it's hard to pick an achievement that he is most proud of.
"As a professor I taught big undergraduate classes and very small PhD. classes, and I loved it," Montgomery said. "Seeing the faces of students as they began to grasp a new concept, finding new understanding, was immensely gratifying."
Aside from teaching, Montgomery said that he also enjoyed doing research. And although it's not for everyone, he said, for those who are passionate about a field of study graduate school and academia can be amazing experiences.
"Grad school is real hard, it's not pleasant. The learning, the competition, it's challenging," Montgomery said. "It's not for everyone, but if it's your passion, if you love what you're doing, if it's the thing that excites you, graduate school is going to give you an experience and opportunities that you won't find anywhere else."
Montgomery held faculty positions at Carnegie Mellon, Michigan State University, and the University of Maryland. Before coming to WMU he was founding dean and professor of economics at Georgetown University.
"To me, the two core functions of a university are the creation and dissemination of knowledge. Creation being the research we do, it serves a vital role; it helps us understand our roles as people of the universe. But then we must also disseminate knowledge, pass that knowledge on, teach it so that we can see it at work," Montgomery said. "To me, that is why Western is a perfect place to be, it has that learner focused mindset that gets that knowledge out there into our communities."
Aside from his work in academia, Montgomery said that working as a part of President Obama's auto task force is a particular piece of public service that he is proud of.
"We were working to pick up the pieces," Montgomery said. "That public service, working for the greater good and being a part of something bigger than yourself, that's something that stays with you."
Montgomery and those who have also been elected to the academy will be inducted at a ceremony in Cambridge, Massachusetts this October. Other inductees include artist Mark Bradford, economist Dr. Xiaohong Chen, and author Jonathan Franzen. Some notable historical members include Thomas Jefferson, Benjamin Franklin, T.S. Eliot, Duke Ellington, and Martin Luther King Jr.