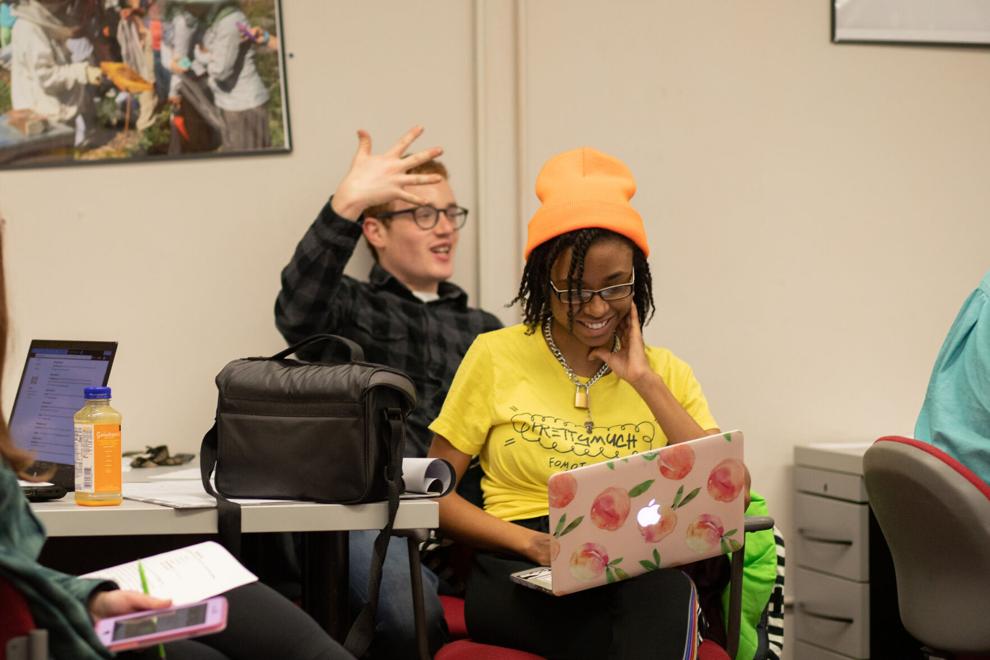 Western Herald's Editorial Board, excluding the sports section, is being terminated following an insurrection attempt against the Conqueror-in-Chief (CIC). 
The attempt, spearheaded by former News Editor Chloe Miller, was to take place on April 1. Chloe and her fellow former Editorial Board members planned to overtake Faunce Student Services and break down the door to the CIC office, where she assumed current CIC, Aya Miller would be working. 
"She should be going to edit the video at 12," Chloe wrote in a group message with former Editorial Board members. "We can show up at 12:30 and barricade the door to the WIDR office because that'd be her only exit. Then we'll corner her."
Sports Editor Collin Murphy and Lead Sports Reporter Joseph Zurek notified Aya of the insurrection attempt on March 30 and advised her against going into the office.
"I think she's been a really good influence on sports," Murphy said. "If Aya weren't CIC I'd be highly concerned for the future of the sports section."
Murphy and Zurek weren't the only skeptics among the Herald staff. Photo Editor Spencer Mathews originally did not support the plan but was motivated to join the dissenters once he was demoted to Assistant to the Assistant Photo Editor.
"Aya demoted me for not submitting an official time off request when I went to Saugatuck over spring break," Mathews explained. "No one has ever had to submit a time off request before. I felt personally targeted."
For the remainder of the fiscal year, Jeremy Bolda will serve as news editor, Seth Byrne will serve as community & culture editor and Derek Polena will serve as photography editor. Applications for next year's positions will be available on handshake.com until April 16.
"I'm beyond excited to serve Aya as the News Editor," Bolda said. "I don't understand why anyone would try and plot against her. From what I've seen she's led the Herald with tremendous grace and will continue to take us to greater heights."
Aya is glad she was able to remove any treasonists from the board.
"I've always felt like there was an imposter among us," Aya lamented. "I'm just sad to see those who I trust on the board side with them."