Western Michigan University's Waldo Library will be hosting its second Human Library Book event next month.
The event will be hosted on Wednesday, Feb. 12, from 4 to 6:30 p.m. on the library's first floor. It will be open to all WMU students with a valid ID. 
Having started in Denmark in the early 2000's, this is only the second time the event has come to WMU's campus since first starting in April of last year. Human Library Book gives interested students the ability to "check out" volunteers to discuss certain topics that have relevance to them. These topics, called "pillars," can include, but are not limited to: gender, ethnicity, ideology, addictions and health.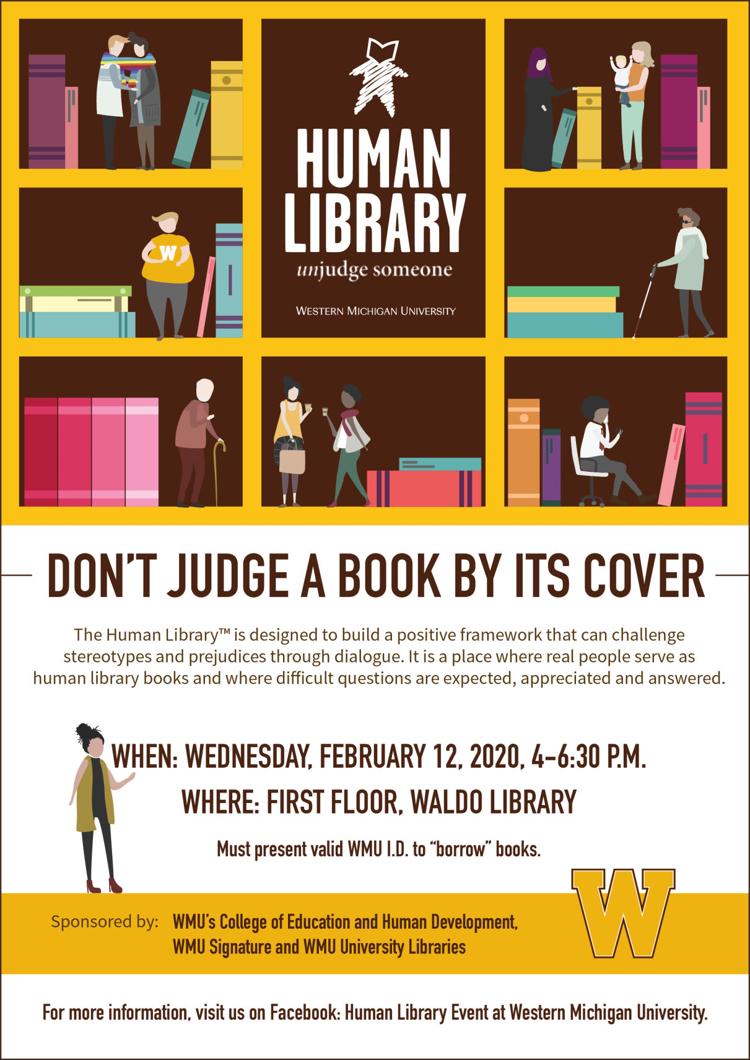 "It might be something we could offer on a regular basis, like once a month," said Marcy Peake, director of diversity and community outreach initiatives for the college of education and human development and organizer of the event. Peake has been using a miniature version of the human library book concept in her classrooms and wants to bring it to the larger campus community.
The event will be focused on the idea of identity and the stories that the volunteers have to share. Due to the sensitive nature of the pillars and the topics being discussed, safety is a priority for everyone involved. There will be room monitors who are tasked with making sure that all of the human library books are able to discuss their experiences without judgment or fear for their emotional safety.
"We ensure that there is as much emotional safety as we can provide," said Peake. "Our goal is to create opportunities and spaces for our community."
Peake recognizes the significance of the inclusion of this event within the WMU community as it is the first of its kind in southwest Michigan.
"It's a unique opportunity for our campus community to participate in something that doesn't normally happen around here," said Peake.