2020 is a year WMU students and the rest of the world will likely never forget. 
Western Herald's photo staff took thousands of pictures to tell the many stories encountered this year. In what has been a whirlwind of breaking news and historic moments, it is difficult to remember everything that happened through an entire year. Let's review some of this year's biggest stories and best photos that have been a part of Western Michigan University's story this past year. 
January 
Well over 100 people packed a Kalamazoo Planning Committee meeting to discuss a proposal to remove a natural features protection overlay (NFP) and rezone land near Asylum Lake Preserve on Jan. 14, 2020. The meeting lasted nearly six hours.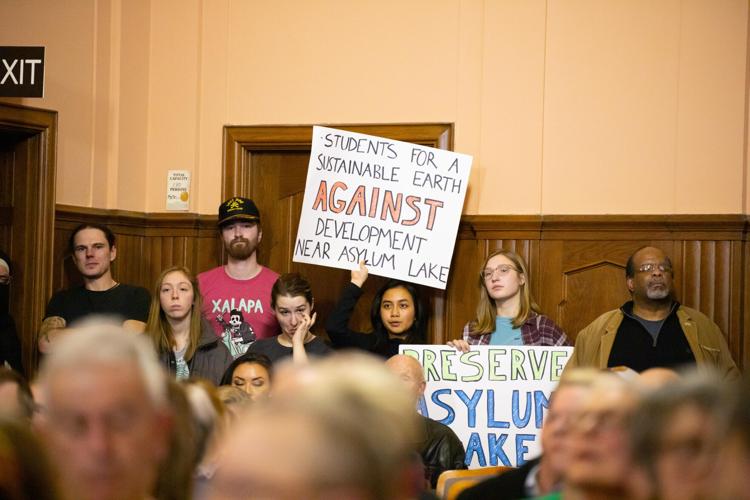 WMU's Office of Diversity and Inclusion hosted a 'Teach-in': a series of speaking engagements open to students and the Kalamazoo community as part of its Martin Luther King Jr. Day celebration Jan. 20, 2020.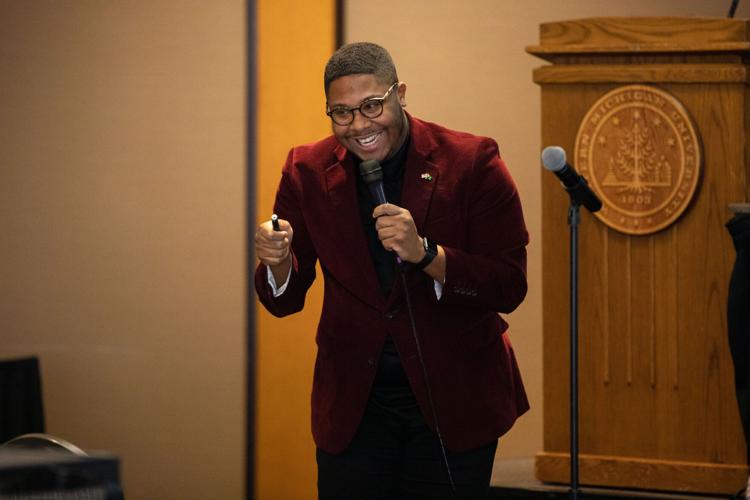 Student leaders clashed with university officials at WMU's Bernhard Center during the Hilltop Village public input session Jan. 23, 2020. The meeting, initially meant to receive feedback for WMU's new loop road, turned south after students learned more buildings in addition to the 'Little 3' student housing community would be torn down.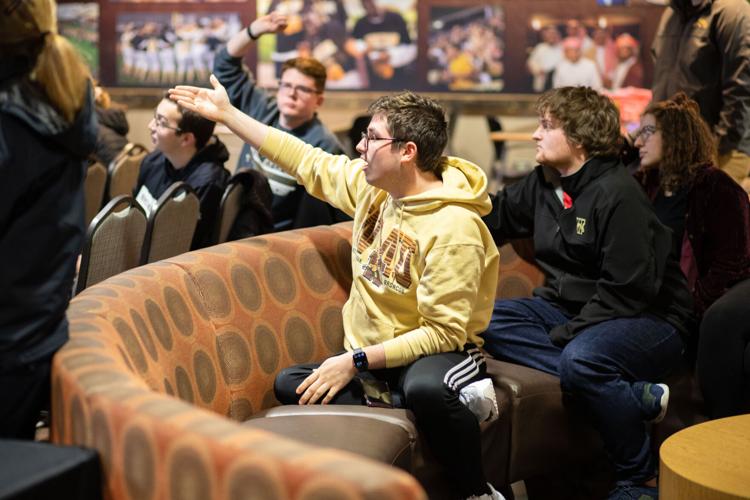 February
 An audience member accused Western Michigan University's School of Music's "Spirituals: From Ship to Shore," of cultural appropriation. A member of the production of spoke out about her hesitance toward her choirs' performance after tweets from the audience member went viral. The performance by various members of WMU's vocal ensembles and led by John Wesley Wright, reportedly told the majority white audience the songs they would perform were "for everyone," and "have no ethnicity."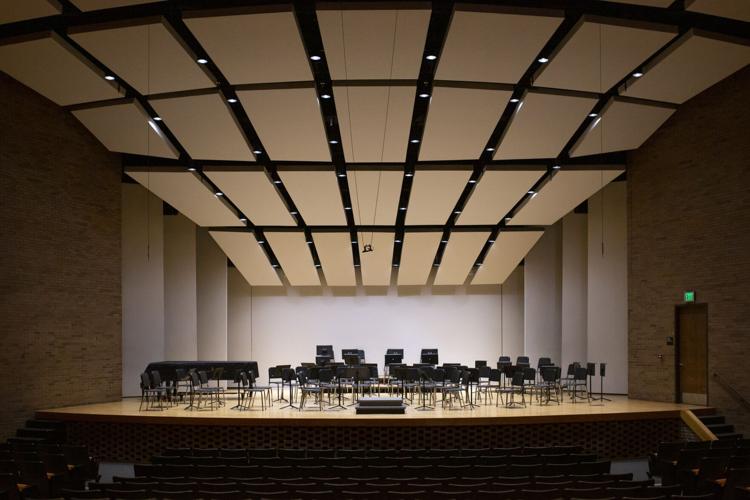 In one of this year's most colorful performances, the Office of LBGT Student Services partnered with Campus Activities Board and OUTspoken to host their annual drag show Feb. 22, 2020. The show featured performances from local drag queens and centered around a competition between Western Michigan University students for the title of 2020 OUTSpoken rising star.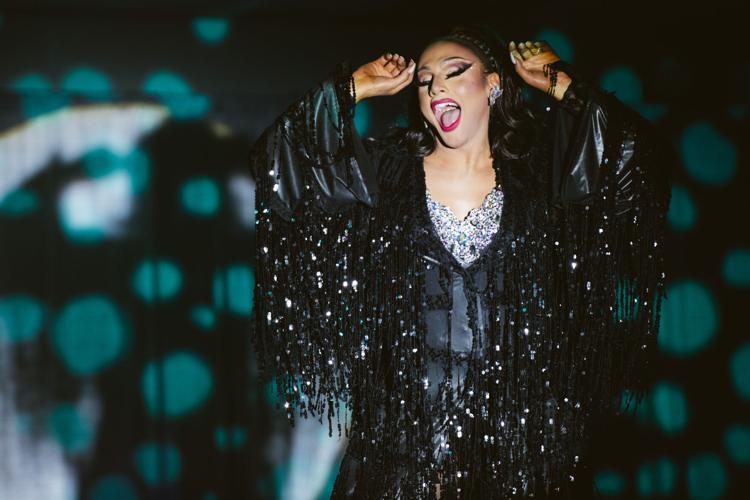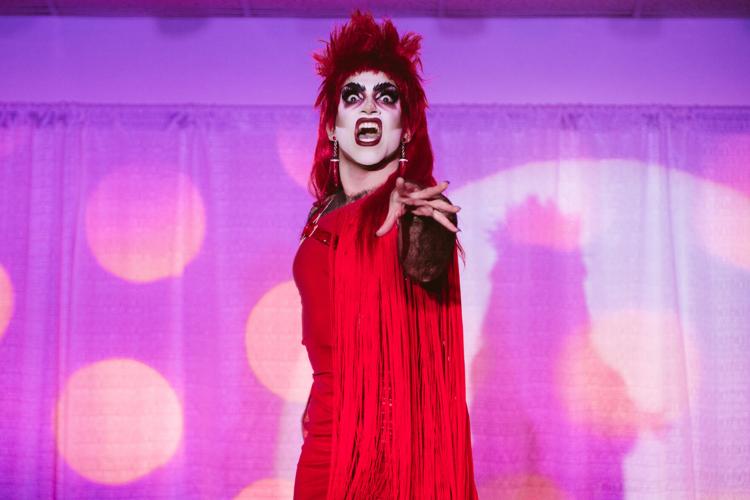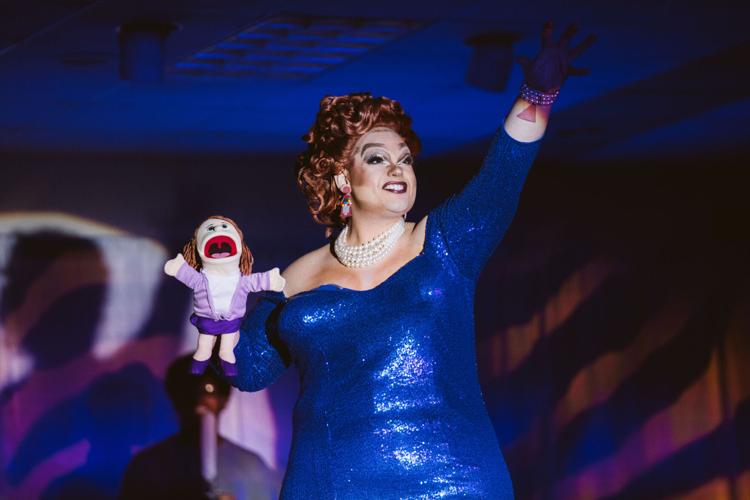 March 
Sen. Bernie Sanders visited Grand Rapids March 8, 2020. Sanders emphasized how important Michigan is to him and the upcoming presidential election. Sanders urged more than 7000 attendees to go out and vote in Michigan's Democratic Primary and in November's general election. The Sanders campaign hosted a number of advocates including former Michigan gubernatorial candidate Abdul El-Sayed and former presidential candidate Rev. Jesse Jackson.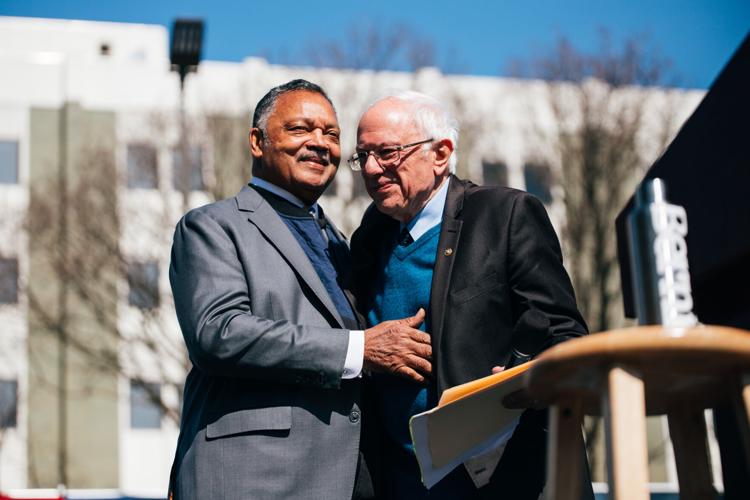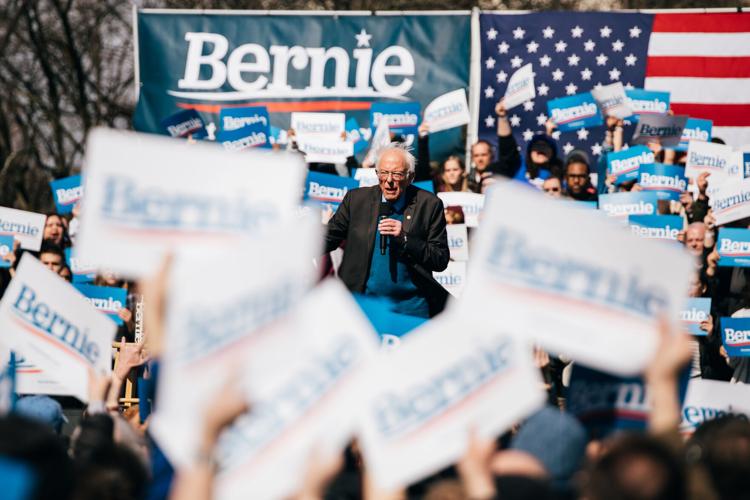 The Office of the President informed WMU students and families of the university's plan to extend distance learning to the end of the semester and close residence halls March 20, 2020. Students were given five days to move out as WMU's dormitories closed at 8 p.m. on Tuesday March 24 due to precautionary measures to prevent continued COVID-19 spread.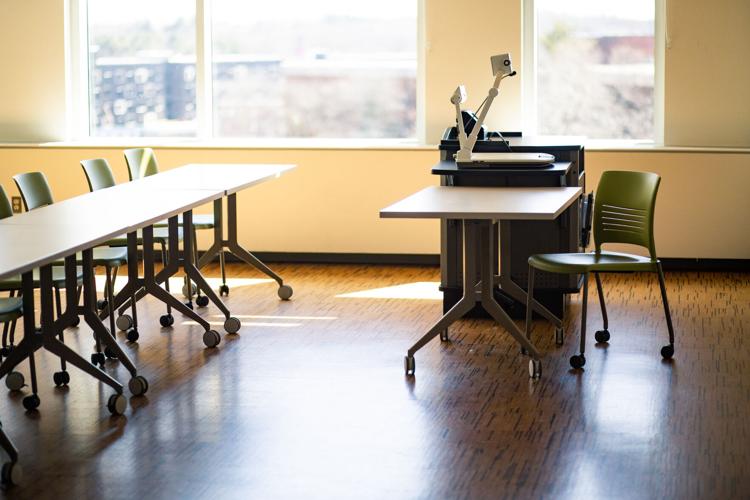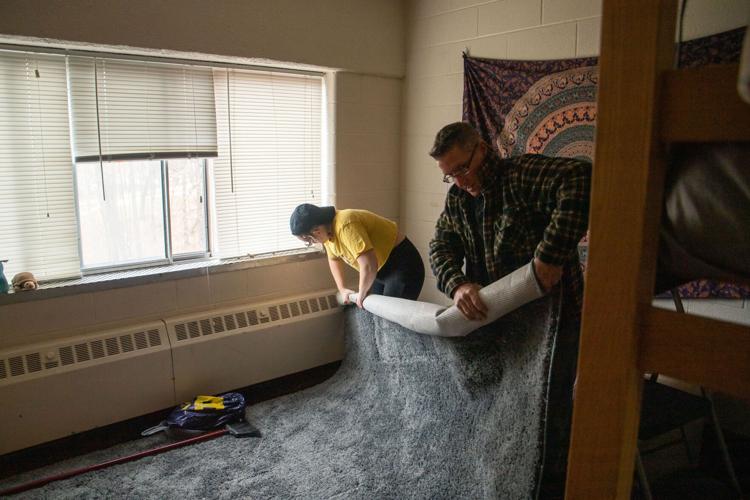 April
With no student on campus, the normally welcomed spring flowers and growth went, for the most part, unappreciated. Students who did remain in Kalamazoo were highly encouraged to socially distance and wear masks.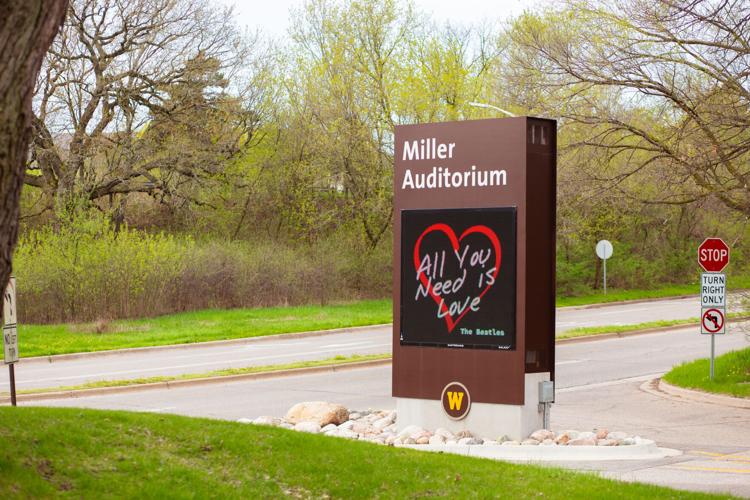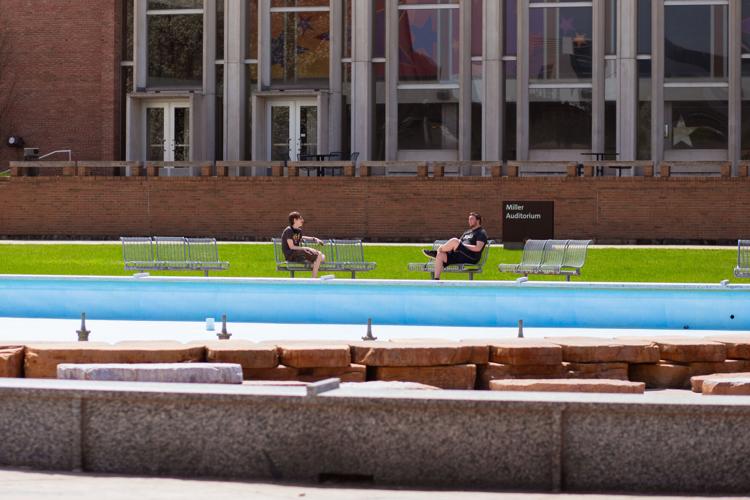 May
Hundreds of protesters marched peacefully through Kalamazoo on May 30, 2020 in response to the killing of George Floyd by Minneapolis police officers. Protesters marched into Bronson Park sharing speeches and messages of solidarity. As activism against police brutality and racism across the country intensified, protesters in Kalamazoo made sure to note that cases like that of George Floyd are not isolated and swift justice should come to the police officers involved in Floyd's death.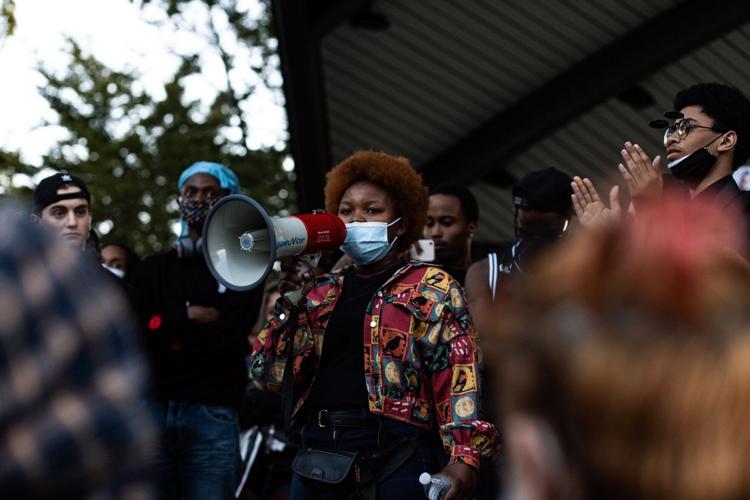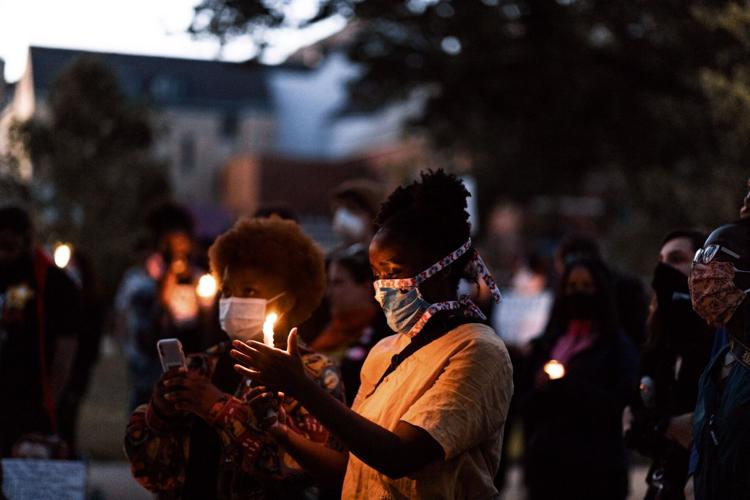 June
Former Western Michigan defensive tackle Jamal Williams was among two people killed in a shooting on June 16, 2020 at a hospital in Munster, Indiana. Family and friends of Jamal, along with roughly 100 other demonstrators gathered peacefully outside Community Hospital in Munster, Ind. June 25 to remember the life of and demand justice for the 22-year-old who was shot and killed at the hospital. Jamal's sister, Imani Williams, said in Jamal Williams' last days, even though she knew something wasn't right with him, all he wanted was peace in the world amid social unrest in the country.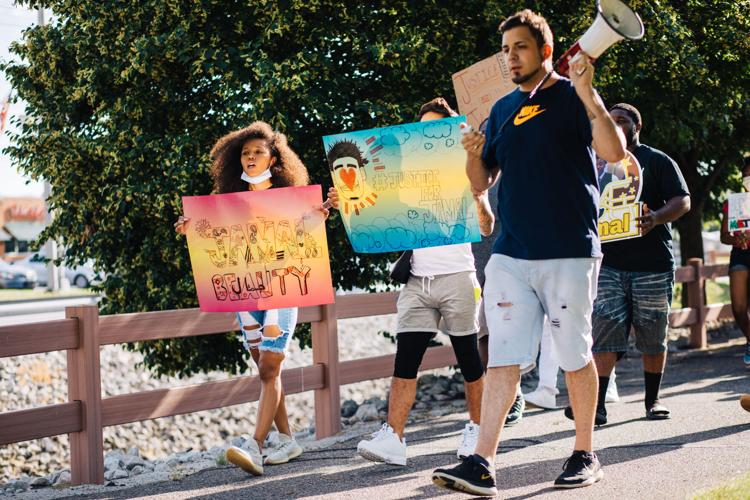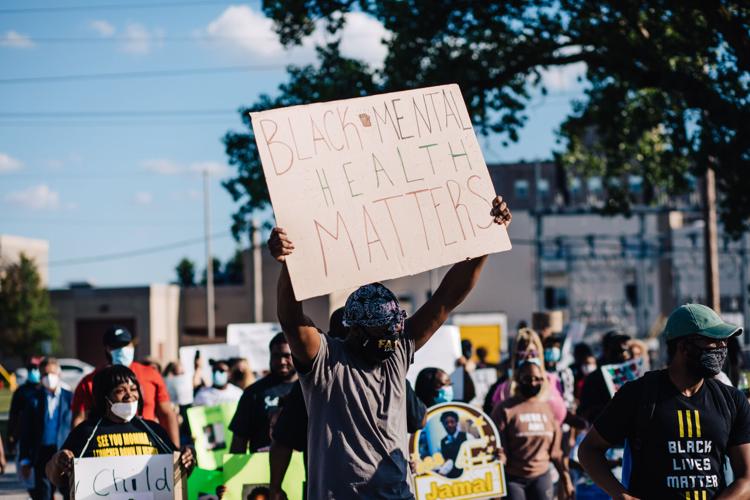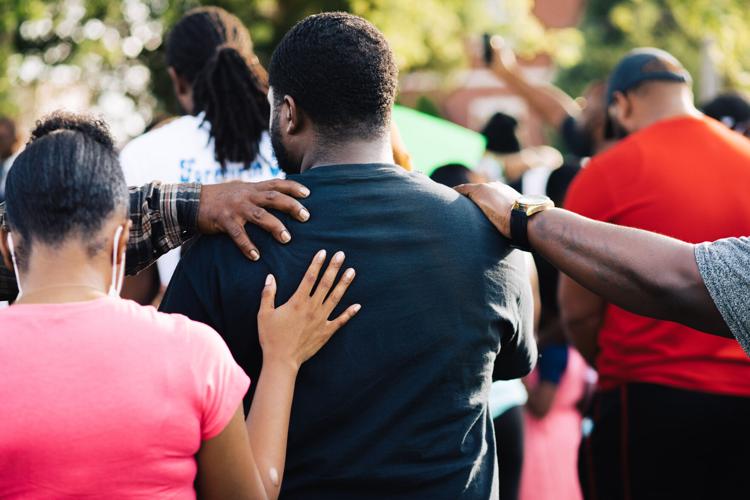 July
Western Michigan University released its Safe Return Plan for the Fall Semester in an email July 17, 2020. The plan included steps the university is taking to keep students safe in dorms and dining halls due to COVID-19. Masks would be required in all indoor and outdoor public spaces where social distancing is not possible.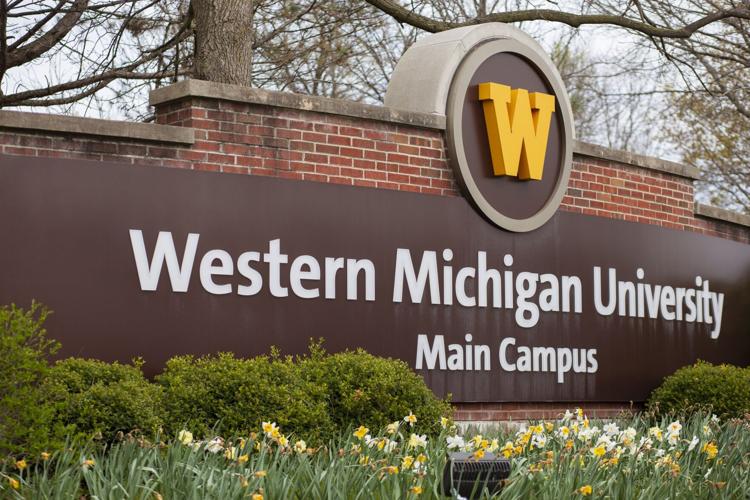 August
Students began to move into on-campus and off-campus housing at the end of August. Fall semester classes would begin Sept. 2. At this time, the university reported 16 cases of COVID-19 in the WMU community since Aug. 9.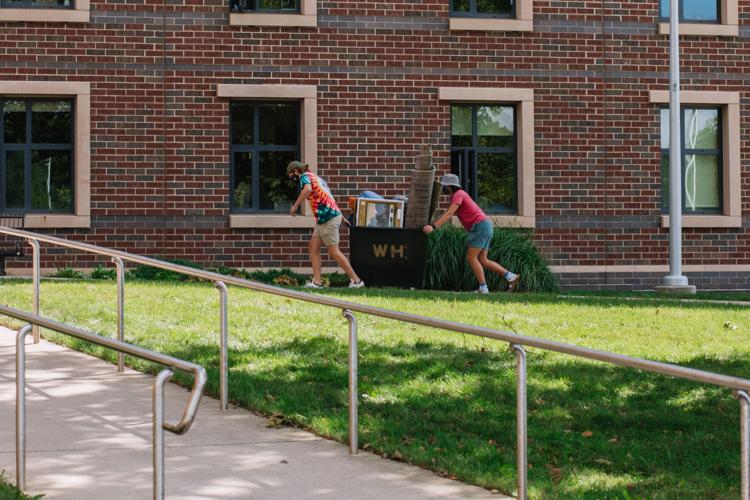 Students gathered in front of the Seibert Administration Building in protest of in-person classes at WMU Aug. 31, 2020. Due to the ongoing pandemic, concerns about coronavirus testing, WMU's "Safe Return Plan" and overall health of the Kalamazoo community were raised as students moved back onto campus. The group later met with VP of Academic Affairs Jennifer Bott to discuss their demands.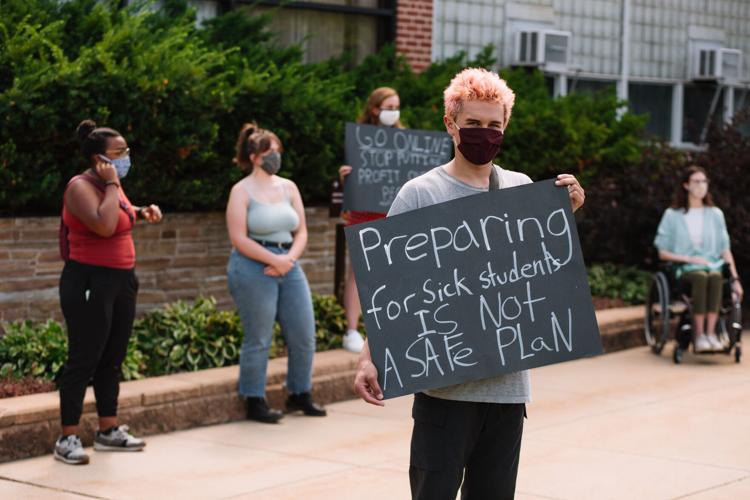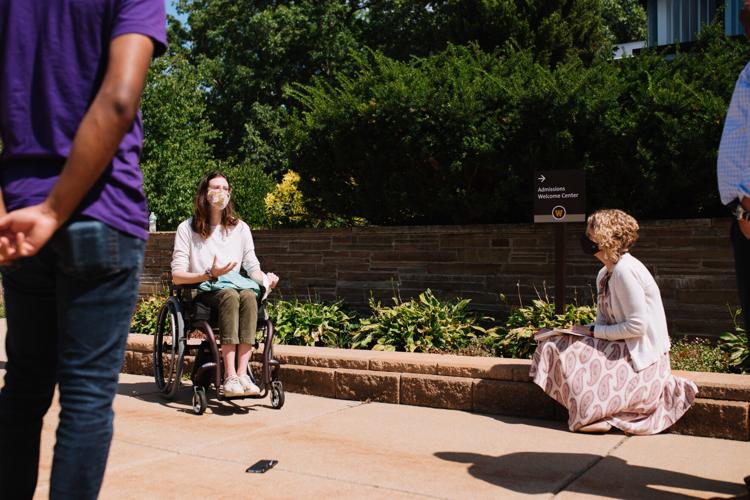 September
Online classes have presented many pros and cons for students attending WMU. Indoor spaces were deemed unsafe so many students and professors found ways to enjoy nice weather outside and still learn effectively that way.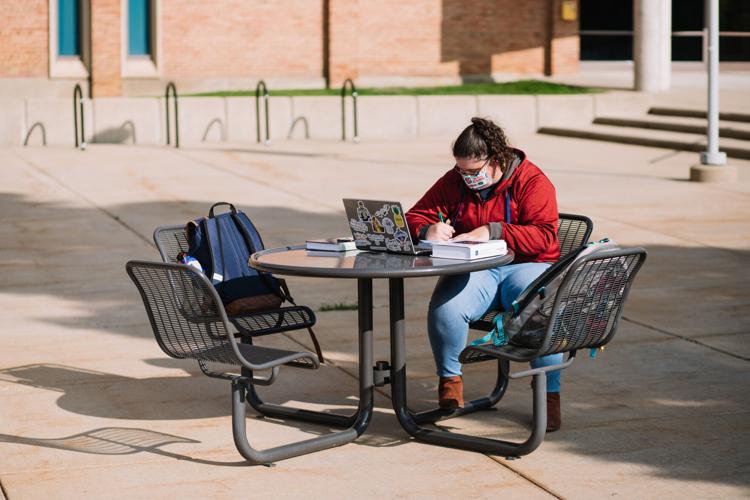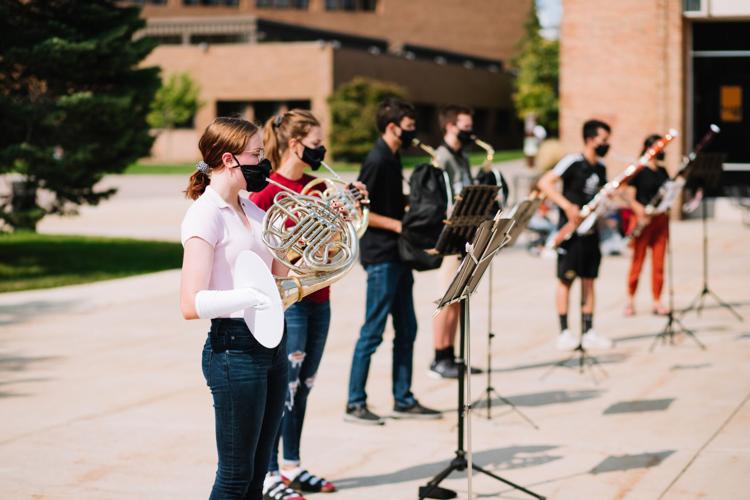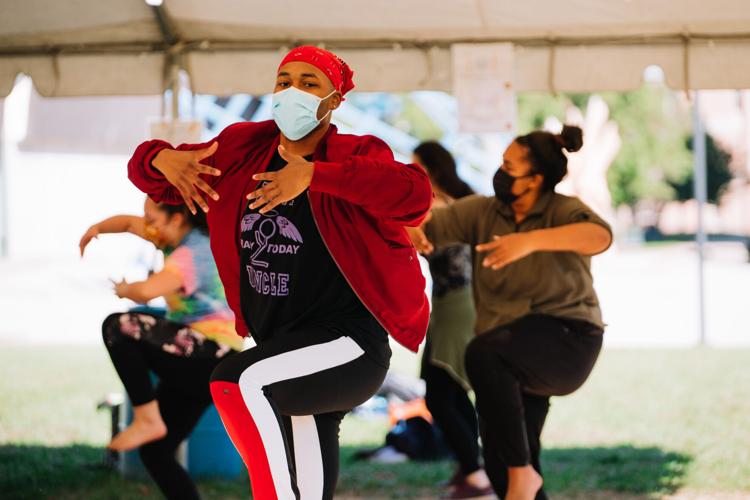 Western Michigan theatre students took to Miller Fountain Plaza to perform the musical "Sunday in the Park with George'' Sept. 17-20. The show, inspired by paintings by French pointillist Georges Seurat, fictionalized Georges' life and that of his great-grandson (also named George). Due to Covid-19, patrons brought their own lawn chairs or blankets and were seated in household "pods" for social distancing purposes. Both actors and audience members were required to wear masks.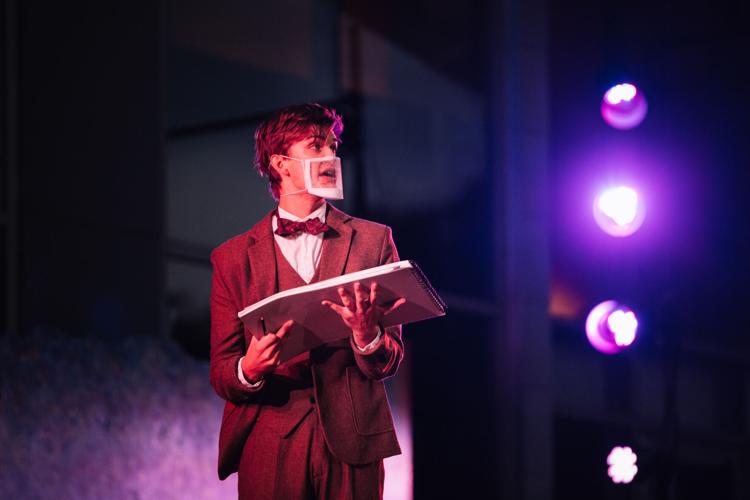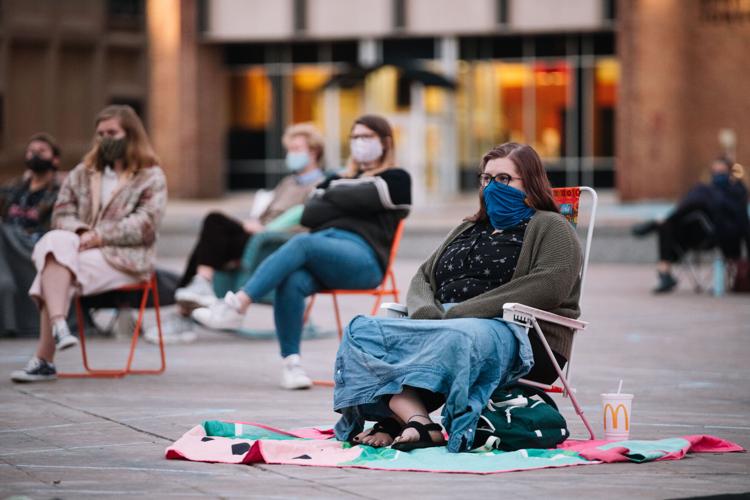 After months of outrage and activism, a Kentucky grand jury indicted only one of three officers involved in the fatal shooting of Breonna Taylor. Black Lives Matter supporters gathered in front of the Kalamazoo County Courthouse Sept. 23, 2020 to advocate for proper justice for Taylor.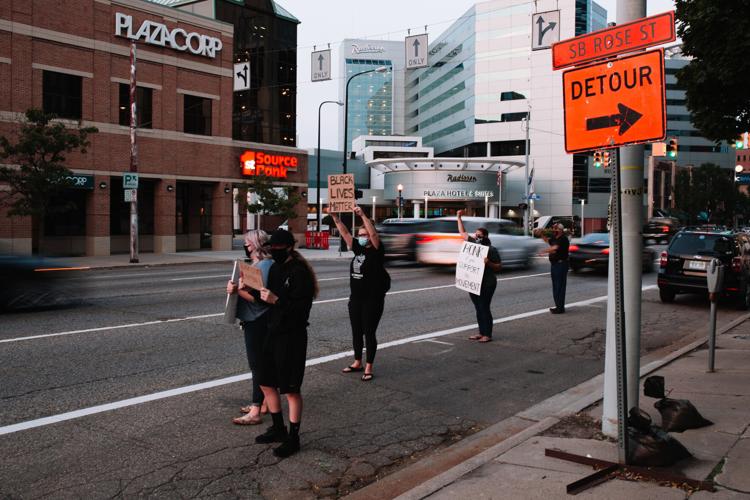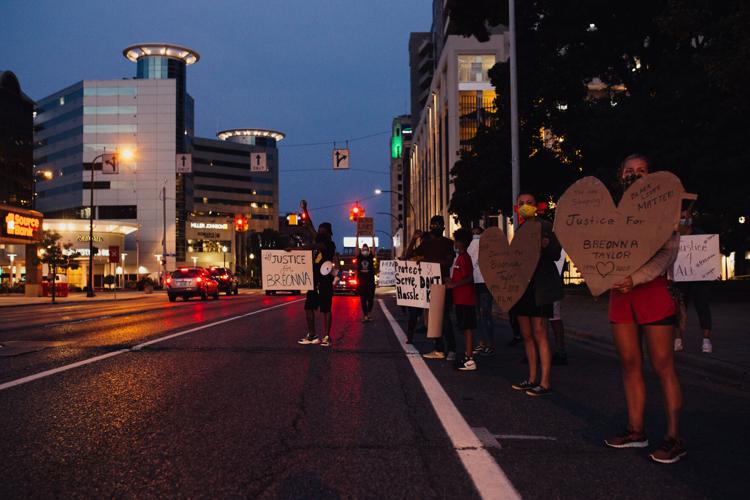 October
Several WMU Fall Court finalists spoke out on the lack of diversity of this year's candidates. They proposed a call to action to highlight the lack of representation seen on the court. Finalists Sarah Obermeyer and Marley Reilly were crowned WMU homecoming royalty after voting took place all week.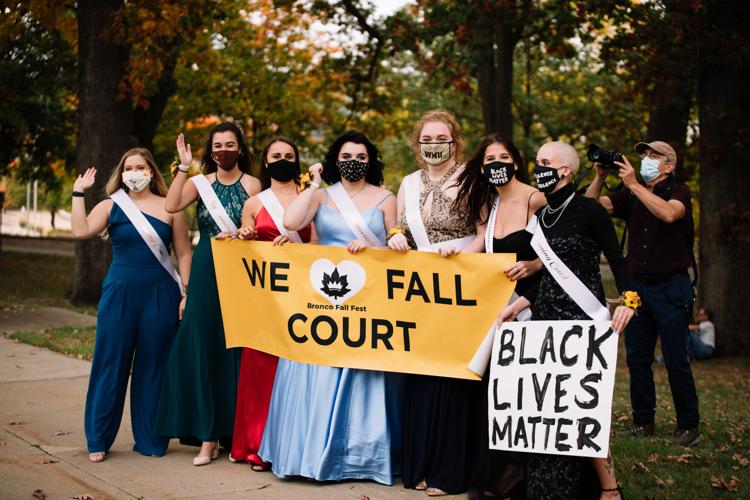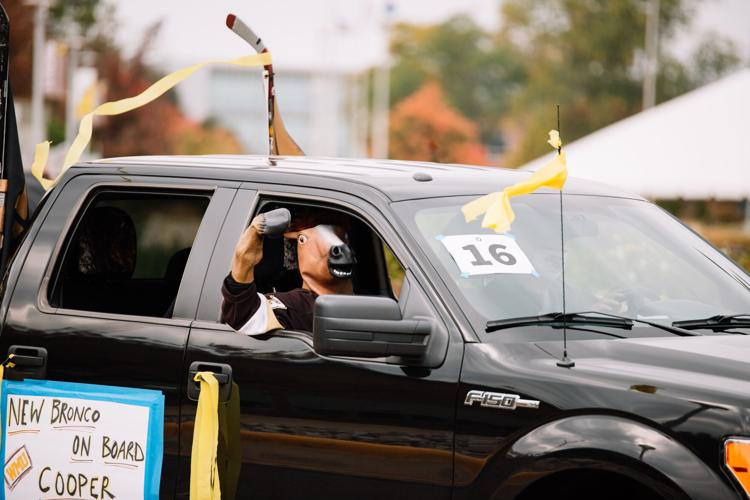 Athletes from Western Michigan varsity sports marched for social justice Oct. 30, 2020. The march, held by WMU athletics diversity task force We Must Unite, began at Kanley Track and ended at Waldo Stadium. Once there, several student athletes gave speeches discussing their experiences regarding race, diversity and bias.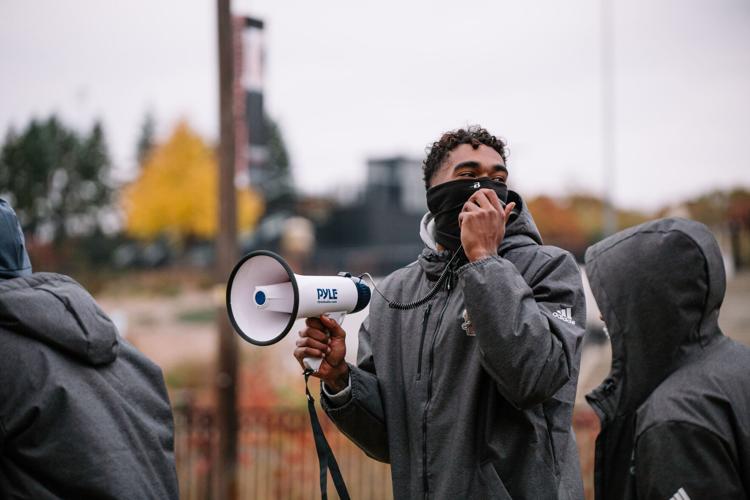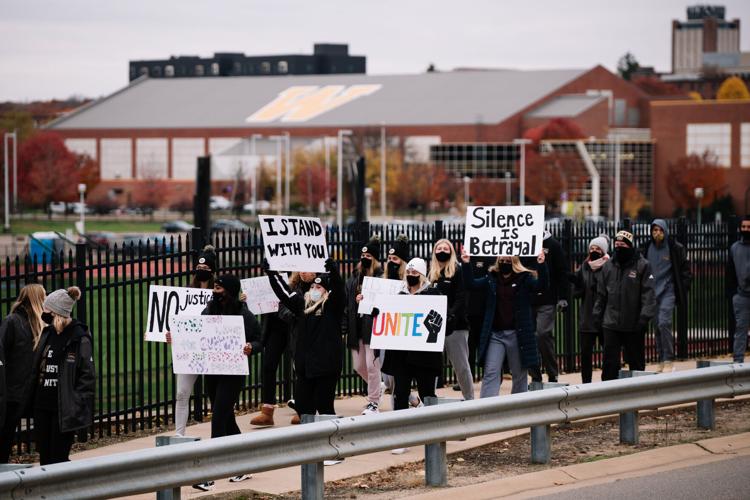 November
Western Michigan University students hit the polls to vote in the 2020 presidential election Tuesday, Nov. 3. Polls closed at 8:00 p.m. in Michigan, wrapping up one of the fiercest elections in U.S. history. Despite the ongoing coronavirus pandemic, many students made their way to WMU's Bernhard Center to cast their ballot in person. This year, a satellite clerk's office at the Bernhard Center allowed first time voters to register on election day.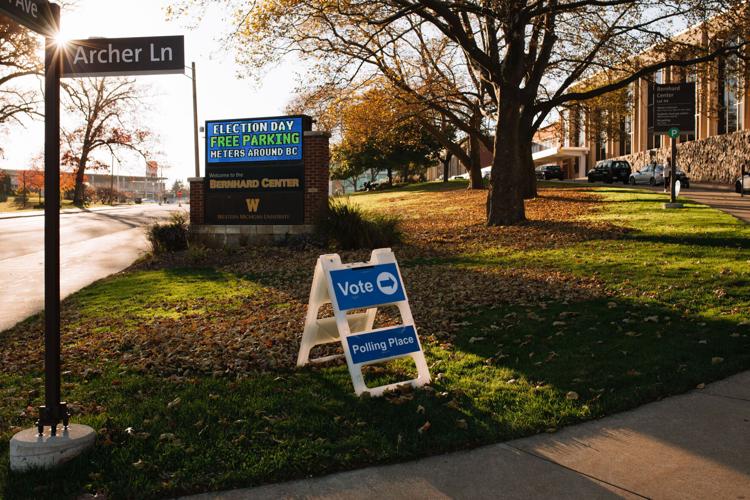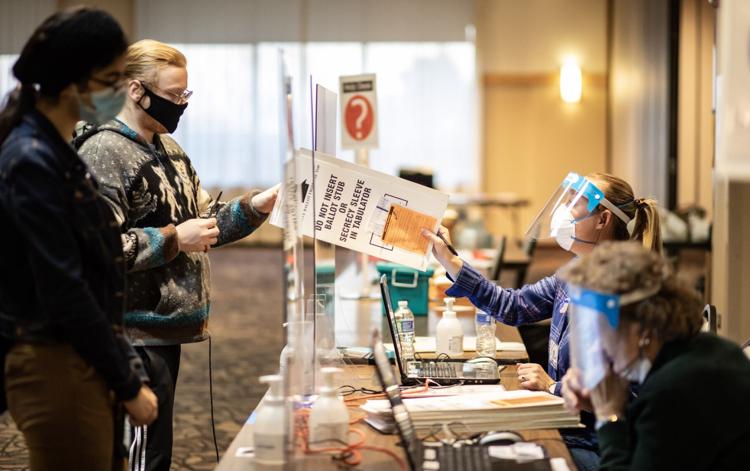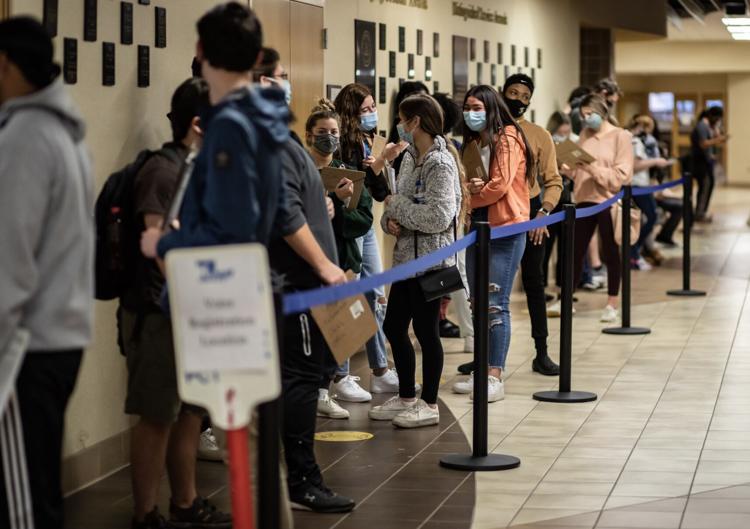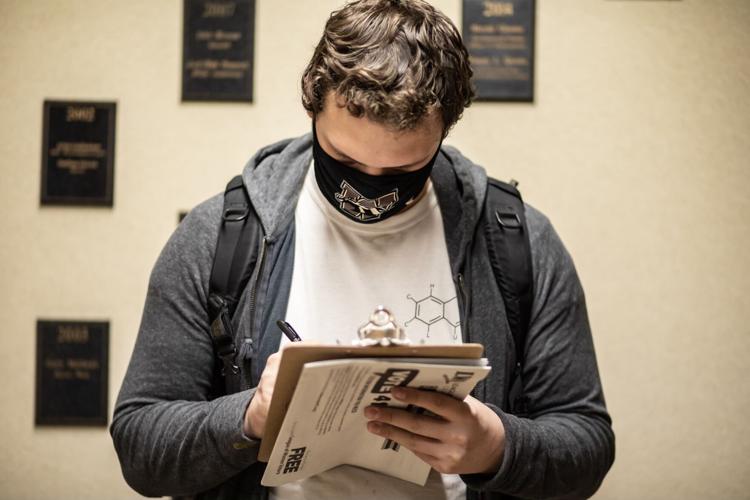 Teams in the Mid-American Conference played a six-game schedule starting on Wednesday, Nov. 4, 2020 after the 12 university presidents voted unanimously to reinstate fall football. After an exciting and mostly successful season, the Broncos ended their regular season with a 4-2 record, losing their last two games. WMU came up just short of the MAC West title and again missed their opportunity to go to Ford Field.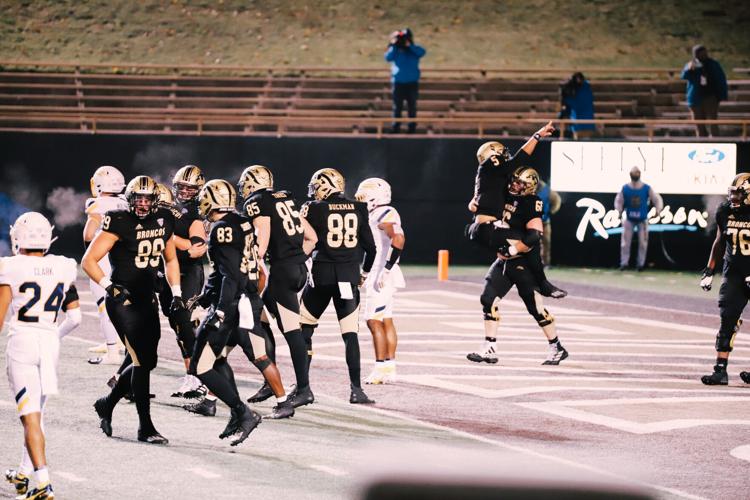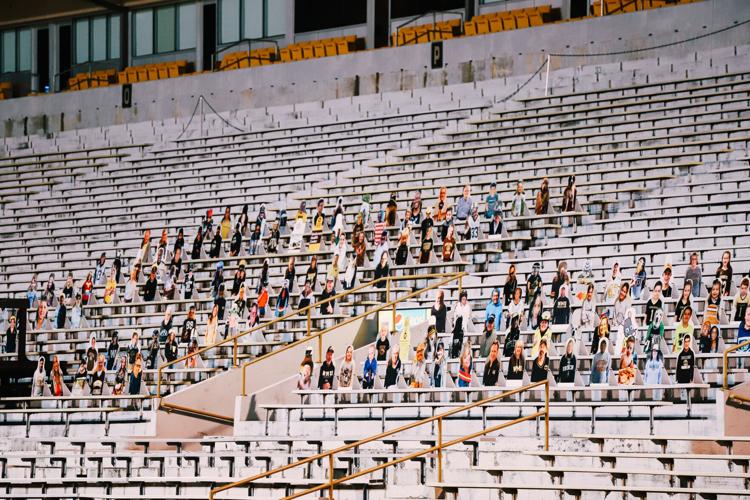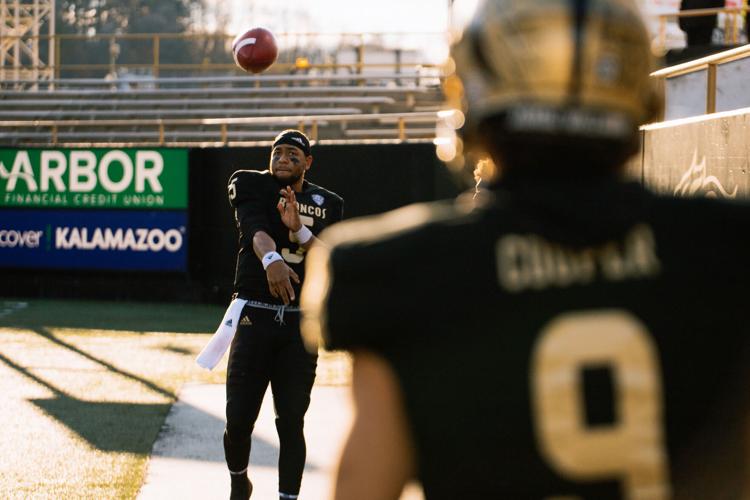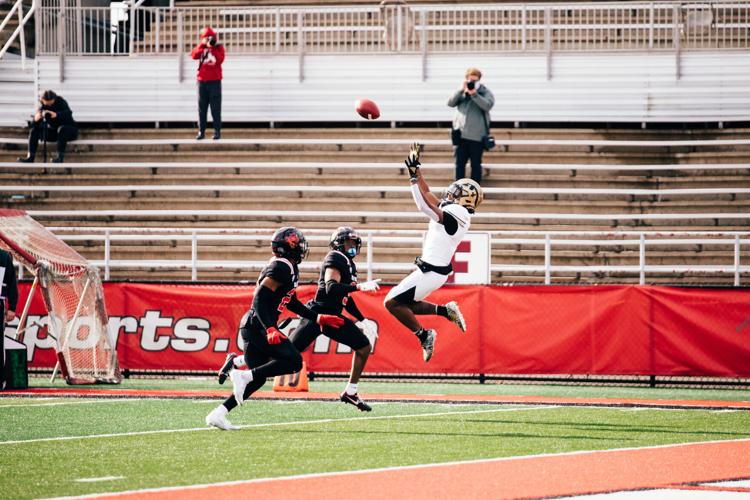 As WMU students finished up their coursework before Thanksgiving break, WMU  moved to virtual classes once again. The switch began Wednesday, Nov. 18, 2020 following Gov. Gretchen Whitmer's announcement of a new emergency order from the Michigan Department of Health and Human Services (MDHHS).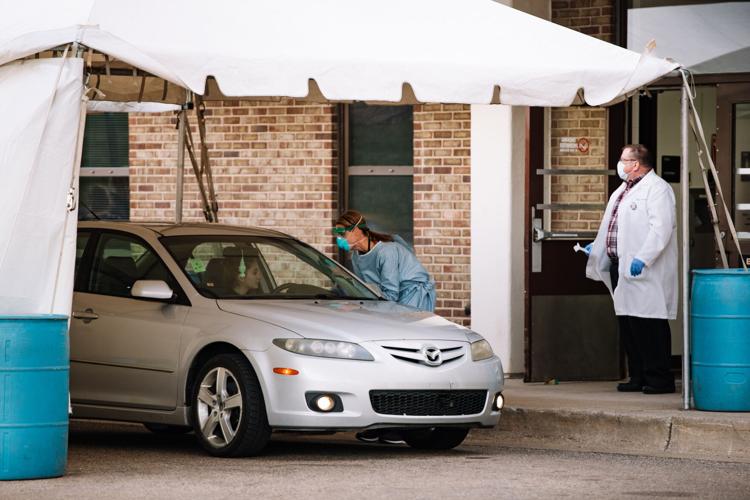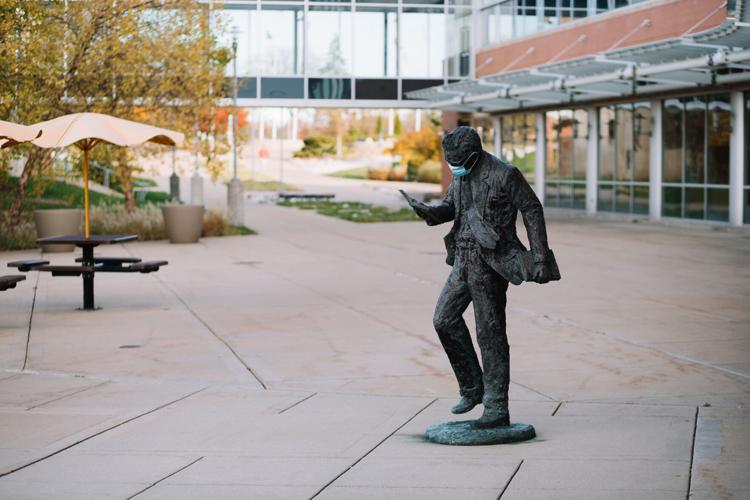 December
Crowds gathered at Gerald R. Ford International Airport in celebration of the first shipments of Pfizer and BioNtech's COVID-19 vaccine Dec. 13, 2020. After emergency authorization by the Food and Drug Administration, pharmaceutical giant Pfizer located in Kalamazoo's neighboring city of Portage, began to prepare vaccines for hospitals and nursing homes around the country.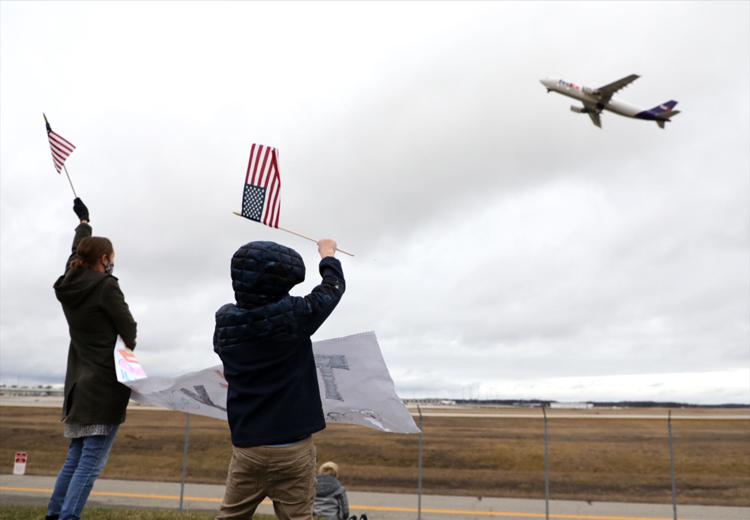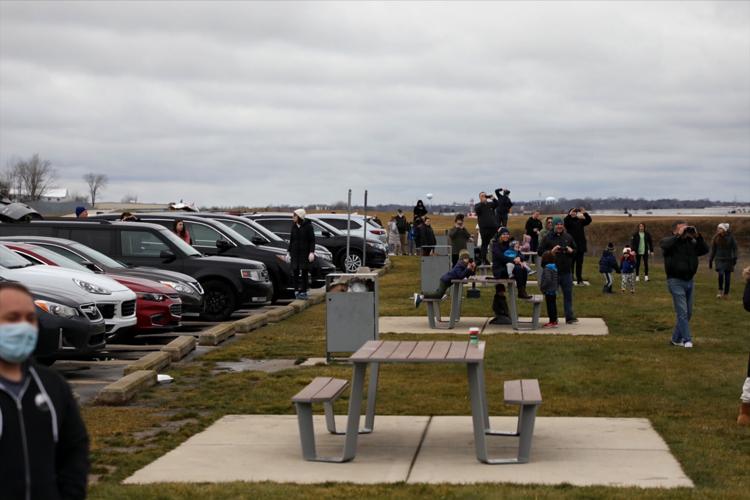 As students prepared for finals week, some noticed a campus landmark was missing. A statue of a whale located by Faunce Student Services, known to students as "The Whale," was removed because it was becoming structurally unsafe. The Whale held an important place in the folklore of WMU. A popular student legend says those who step on the Western seal outside Waldo's Library are doomed to fail their classes unless they pour a cup of water from the Waldo fountain over the statue.