Jamel Fortune and Sam Lavender sat outside the doors to the South ballroom. Throngs of Western Michigan University students waited anxiously to swipe their student IDs.
At 7 p.m. the doors opened.
Tables displaying local black-owned businesses lined the Northside of the ballroom. The seating faced a runway extending from the Westside of the room.
The annual Black Love Week Fashion Show hosted by the Black Student Union was about to begin. The show, held on Wednesday, February 12, is the focal point of Black Love Week; a week dedicated to celebrating various forms of black love. Black student organizations across campus collaborated for different events throughout the week surrounding the fashion show.
"The fashion show is to celebrate black love and Black Love Week altogether," Deunique Dorris, BSU Director of Outreach, said. "There's a whole culture and tradition depending on where you're from and how you celebrate it but it's meant to celebrate."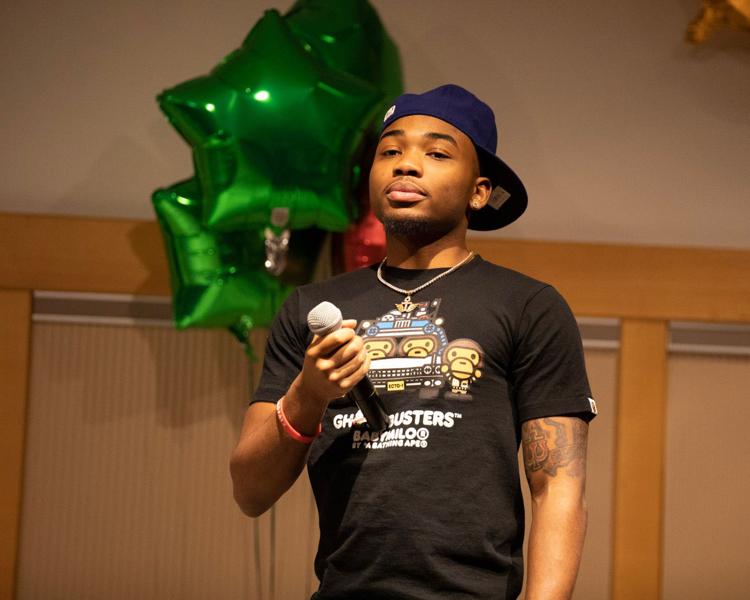 As the audience took their seats, the emcees, Lynn Shepherd Jr. and Shekinah Lee, took the stage. They started by acknowledging the importance of the predominantly black audience, black women in particular.
"I was trying to convey that although Black men get a bad rep for belittling Black women, we do appreciate y'all and everything that y'all go through," Shepherd said. "It doesn't go unnoticed."
Local brand Colorful Roots started the show. Models wore pro-Black phrases such as "I AM AN ENTRE PRO NEGRO" and the Colorful Roots logo.
"It's nice to show your pride and it's a great opportunity I feel," said Colorful Roots model Corrionna Boston. "They made amazing work; very colorful, nice print; everything. The glasses were really great."
Clothing brands Kismet, Lukewarm Apparel, Styles by Sev & Ke and Kreations by Halo followed.
WMU student Nancy Muñoz attended to support Seven, one of the designers behind Styles by Sev & Ke.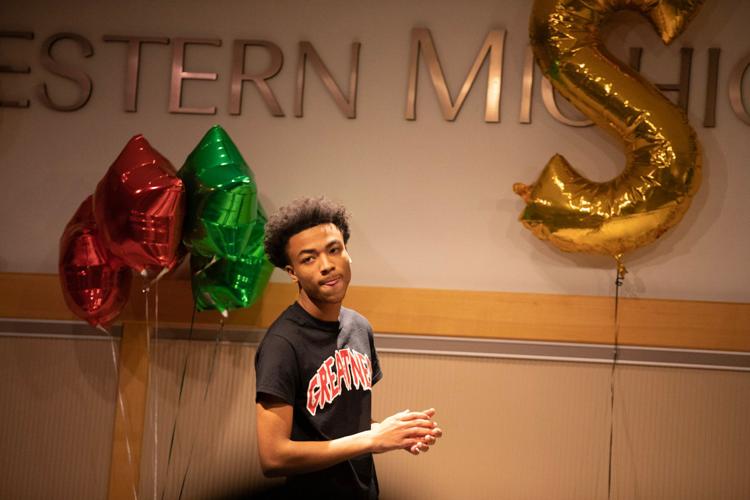 "I love seeing all the creative designers that came out today and put their work out there," Muñoz said. "I'm really proud of everyone; all the models, everyone that came together for this event."
Third-year fashion student, Gabrielle Spears, showcased her GabrielleXGabrielle line Wednesday night. 
"It's always amazing to see my work walk down the runway. I loved the reactions of my models when they stepped into these pieces, that they were able to get on stage and make experiences," Spears said.
During a brief intermission, Ja'Dore, an all-female dance team performed. The hosts then quizzed the crowd on Black History Month related questions for free T-shirts. "Who invented the peanut?" and "what was Muhammad Ali's real name?" were among the questions asked.
GabrielleXGabrielle, Slimey Apparel, Greatness The One and IndigoTech rounded up the second half of the show.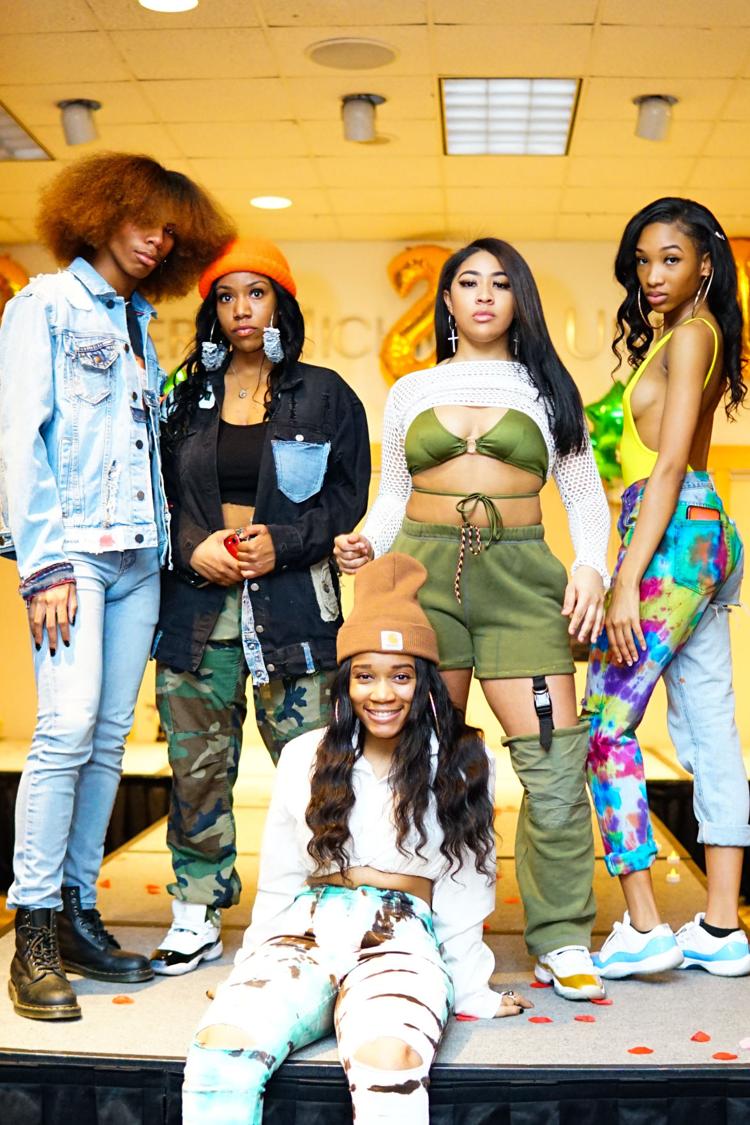 "It felt amazing just showing off all the love and support us Black people have for each other," said Malek Dooley, a model for Slimey Apparel. "It's a great feeling."
Black love is not exclusive to romantic relationships. One of the priorities of the fashion show was to show love to local black businesses, specifically those owned by black WMU students. 
"The purpose behind the fashion show is really to allow Black businesses and black brands to promote their work and showcase it," BSU Vice President Keirra Kelly said. "Especially for smaller businesses that may not necessarily have the platform."
WMU student Cydney Ellis showcased her business Cidys Treats.
"It's a really good opportunity because there's a lot of people buying from me that I've never seen before," she said. "It's also getting my name out because I'm a transfer student so I'm kind of new anyway."
First-year student Nia Jenkins sold her line of Mink lashes and discounted bathroom essentials bundles.
"It gives me an opportunity to get to know a lot of different people and just hear about what they experience on our campus and how I can make it better," Jenkins said.
WMU Student Maggie Asamoah bought a pair of lashes from Jenkins.
"It's important to support Black vendors because there are not that many Black people on campus," Asamoah said. "It's important to see people of color succeed and do great things especially on college campuses."
Another aspect of Black love celebrated was self-love. WMU student Tyrek Robinson feels that self-love is often overlooked. 
"Black love is important both in the black community and even more so here," Robinson explained. "Because self-love is not a very prevalent conversation in the Black community, it makes the conversation much more vital when maintaining an isolated black community here at Western."
Robinson feels that having space for black students to embrace themselves and each other is essential.
"Black students need spaces to be themselves and have a good time," Robinson said. "It's vital for familiarization at a predominantly white institution."
The show opened the eyes of WMU student Marley Reilly.
"As a white person, I am usually a part of the majority," Reilly said. "Being in a room where I wasn't (the majority) gave me a perspective that I knew existed but hadn't really experienced firsthand."
Reilly appreciated being surrounded by the love and support present in the room. She feels that supportive spaces specifically for black love are lacking at Western.
"I think that this is hard for me to speak on on a specific or personal level, but I do believe that Western has a lot of work to do on creating a more inclusive culture as a whole," Reilly said.