The Grotto at Capone's, a bar popular with WMU students, has closed its doors. The closure was announced Monday evening on the bar's Facebook page.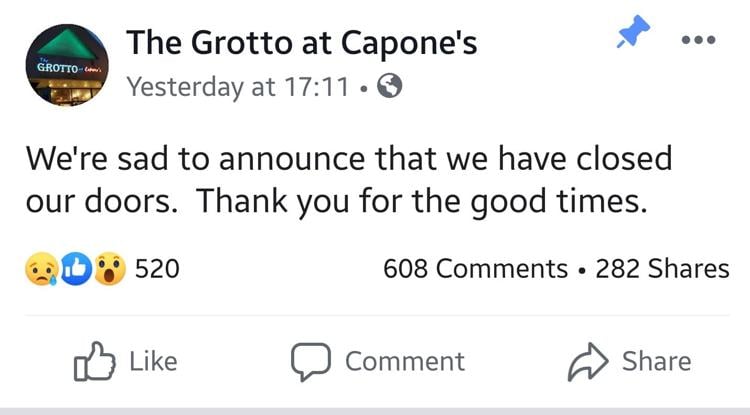 The Grotto was known for its deals, including frequent half-off specials. 
The bar, located at 2804 W Michigan Ave., moved to its current location in 2018 following a failed lease renegotiation in 2017.
Representatives of the establishment were unable to be reached for comment at this time.