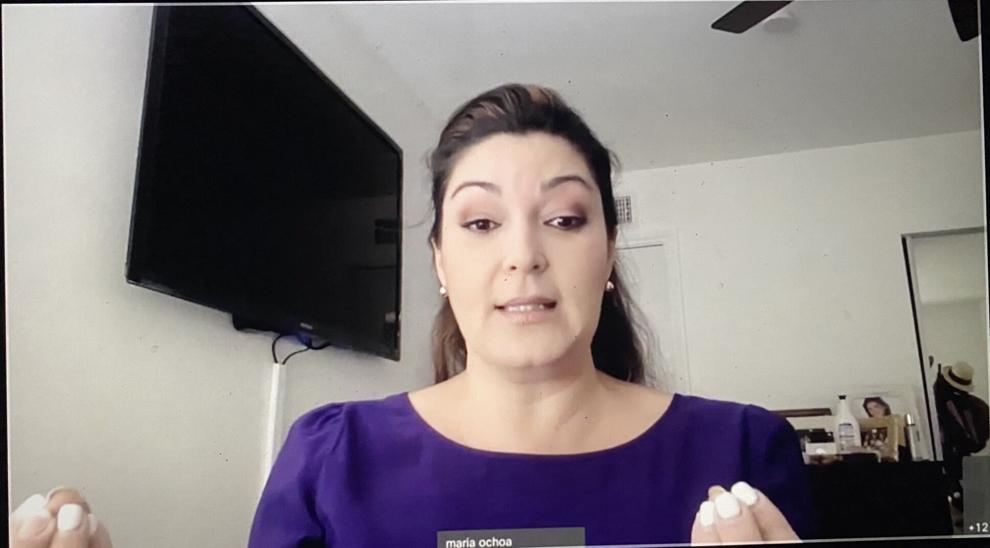 In the peak of the pandemic, Maria Paul Ochoa, a reporter for Telemundo news, interviewed a boy who had to take care of his siblings after losing his mother. After airing, $100,000 was raised for the boy. Per Ochoa, the difference made is the most fulfilling part of her career.
"Sometimes I am so tired because this is a job that takes a lot of time," Ochoa said. "Sometimes I work 23 hours straight, sometimes I've worked 45 hours straight. No sleeping, barely eating, not showering, and I get really really tired. But when I see the difference we make, the results on air, then I forget about all of that."
Ochoa spoke to journalism students on March 24 to discuss her journey and drive as a Latina reporter in the United States. She faced obstacles such as juggling both English and Spanish since she was born and raised in Columbia. While this may have caused difficulty for her, she never let those challenges stop her.
"At the beginning, I just wanted to learn so much and I wanted to grow so fast because I was just fascinated with the news world," Ochoa said. "I wanted to be the best and be able to grow in journalism as much as possible. I remember I used to work the longest hours on the newscast. I was on the newscast in the morning and I was on the newscast at night, and every time there was a story I just raised my hand and told the producers I want to go."  
Reporting for a Hispanic network, she knows many people in the community are immigrants afraid of being vulnerable. She creates a sense of approachability as well as creating fair and balanced stories to achieve her overall goal as a journalist.
"Everybody deserves a voice," she explained. "When I was starting this career, I remember I used to say my main goal as a journalist was to give a voice to the ones who were voiceless."