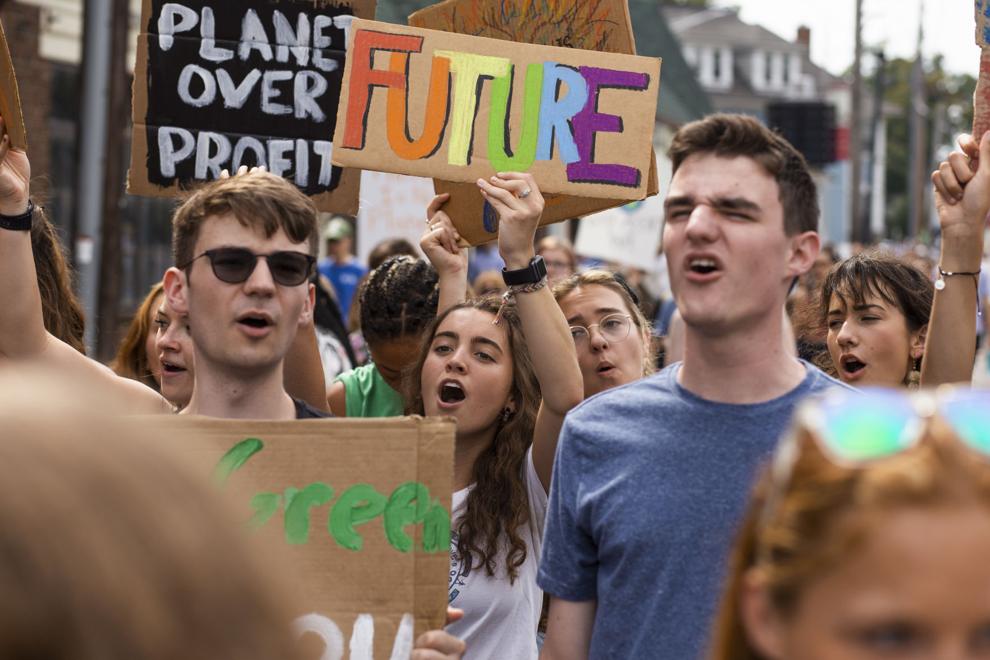 The Western Student Association passed a Carbon Neutrality Resolution on April 7 that advocates for carbon neutrality from Western Michigan University by 2030. The Resolution also advocates for increased intervention and transparency from WMU's Carbon Neutrality Committee.
WMU was one of the first universities to address climate change in 2012 with the Climate Action Plan. However, amid increased pressure from scientists and students, the university is attempting to re-evaluate its original goal of carbon neutrality by 2065.
Inspired by the 2021 Sustainability Summit hosted in late February, the Climate Neutrality Resolution pushes for further action to address the climate crisis. Inspired and authored by students and WSA, it asserts the recommendations from the student body regarding university action.
"Future generations are being dealt with a hand they didn't gamble on," said Chelsea Spaman, vice president for sustainability. "My fear is that we have no real conceptualization of what is coming if we do nothing, and those in charge won't necessarily be the ones here for it."
As stated in the resolution, numerous other parties have accelerated carbon neutrality timelines. The State of Michigan has put the state on track to reach net-zero carbon emissions by 2050 and is striving to cut pollution to 28% by 2025.
In addition, the Intergovernmental Panel on Climate Change (IPCC), the U.S. Fourth National Climate Assessment, and the Assessment of the Impacts of Climate Change on the Great Lakes recommend limiting global warming to 1.5 degrees Celsius. This is further echoed in the Paris Agreement, which was signed by 190 countries and strives to limit warming to 1.5 degrees Celsius.
Besides the expected biological impact, the resolution cites other effects caused by climate change, including an economic loss of $5 billion due to an extreme polar vortex in 2019. Climate change also has profound effects on marginalized communities.
"I am impressed and energized that the students made this bold statement," said Dr. Steven Bertman, Professor of Environment and Sustainability. "(Students) deserve all possible cooperation to head off the worst of the potential consequences of climate change."
The resolution, authored by Spaman and Aida Amirul Bahri, Secretary of Students for a Sustainable Earth, pushes WMU to achieve a 45%-50% reduction in carbon emissions by 2025. Complete neutrality should be achieved by 2030, it recommends.
"Carbon neutrality by 2030 is what we need to mitigate the worst impacts of climate change," said Krystal York, a PhD Student and Student Researcher at the Office of Sustainability. "I am so thankful for student leaders at WMU, like Aida Amirul Bahri and Chelsea Spaman, who took the initiative to get this done."
To ensure progress is made toward this goal, the Resolution also recommends an increase in the frequency of WMU's Carbon Neutrality Committee meetings, annual progress reports, increased transparency, and involvement of at least two student representatives.
"I think this commitment is going to drastically change things at WMU," Spaman said. "Fortunately, we have amazing people (like Jeff Spoelstra and Dr. Denise Keele) on the WMU Carbon Neutrality Committee working to achieve this new commitment."
More information about WMU's Carbon Neutrality Committee can be found here. Students can view WMU's recent News article that talks about accelerating the neutrality timeline here. The passed Climate Neutrality Resolution is available via the WSA Archives.