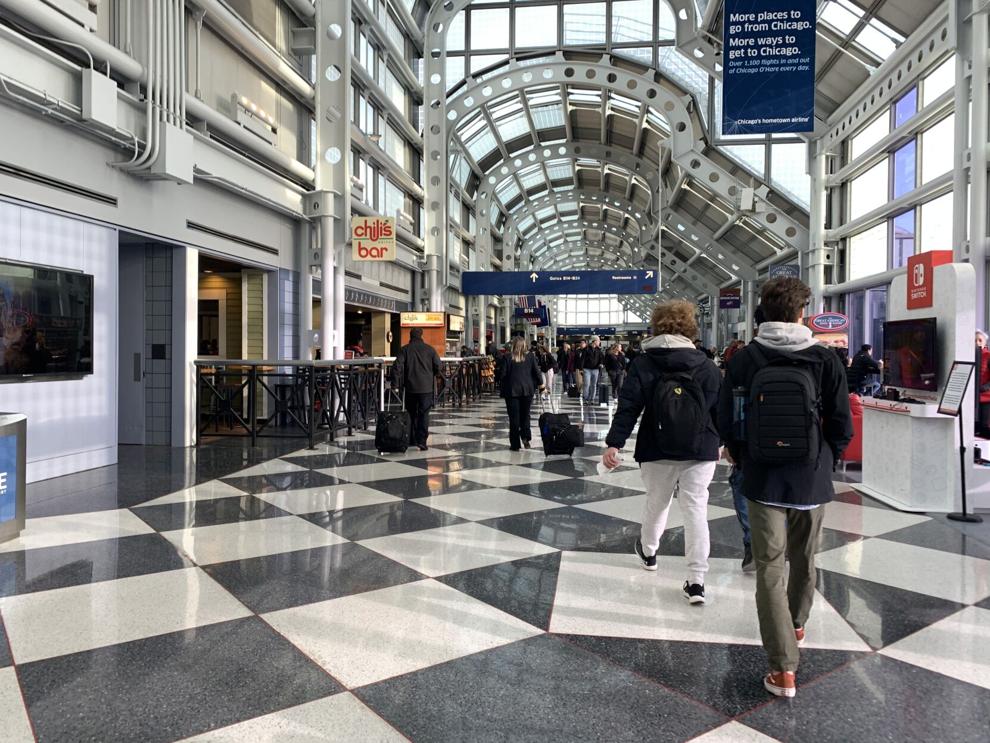 Throughout the pandemic, students have worked with the WMU Study Abroad programs to try and travel. While there has been struggle and confusion for students like Isabelle Gallagher trying to determine their plans for the programs, things are starting to fall into place.
"COVID-19 created a lot of confusion and stress concerning planning our trips, but most programs have been able to do a good job within the last few weeks to really get everyone's plans solidified," said Gallagher, who will be studying in Spain through WMU Study Abroad. 
Even through the COVID-19 pandemic, students have the opportunity to study abroad through WMU. The program has taken precautionary measures to ensure students are able to travel safely. 
"The WMU COVID-19 Task Force currently determines if students and faculty can travel internationally," said Lee Penyak, Director of Study Abroad. "Travel locations are limited to countries that have a 0, 1, or 2 CDC level." 
While WMU Study Abroad reports there are not as many students as usual studying abroad, students are still participating in the program. 
"It often surprises people to know that there are students abroad through WMU Study Abroad programs right now," said Korey Force, Marketing Manager of WMU Study Abroad. "There aren't many; and many of the programs are currently on hold." 
While there are chances for students to study abroad within CDC guidelines, there have been struggles due to the limitations on the program. Penyak explains, though, how that is not the only struggle the department has faced.
"The single greatest struggle has been helping students whose hearts were set on study abroad-- especially those wanting to perfect their world language skills in partial fulfillment of majors and minors–– come to terms with the reality that international travel to certain countries is not possible due to the pandemic," Penyak said.
For those who feel unsafe leaving the country, arrangements for students and faculty who still want to be a part of study abroad have been made.
"The Haenicke Institute for Global Education, of which WMU Study Abroad is a part, created a virtual study abroad program and grant opportunities for WMU faculty wishing to develop 'Global Classrooms' and 'Virtual Study Abroad' programs," Penyak said.
The limitations that have been placed on some of the programs has eliminated some of the places students and faculty are able to travel, but there is hope to return to normalcy.
"We anticipate that the Fall 2021 semester will be the most back to normal semester we've had in over a year," Force said. "And we anticipate that by the Spring Semester next year that all of our study abroad programs will be open for study."
Online options for the Summer and Fall 2021 semesters can be found on the Study Abroad website.