The Office of LBGT Student Services has redesigned their SpeakOut panel series to offer three panel discussions throughout the spring semester. 
The change has been made to increase the effectiveness of the presentations and increase panelist attendance.For the panels, five students of different identities on the LGBTQ spectrum present their personal stories and answer questions from the audience.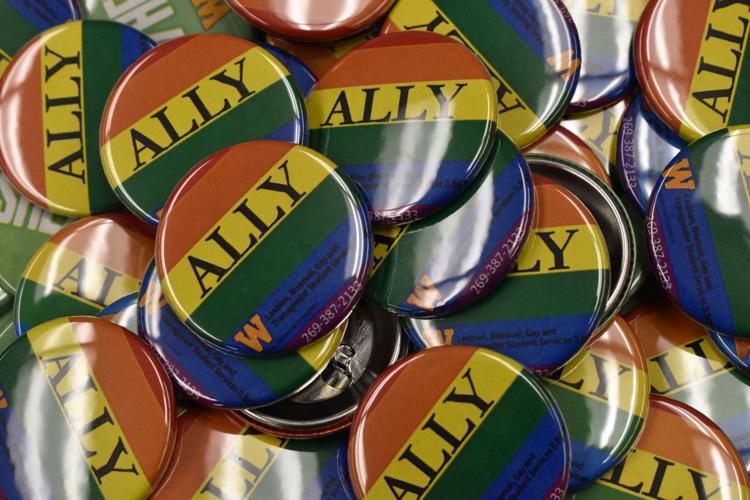 At the end of the discussion, audience members are given an evaluation to provide feedback.The main goal of the panels is to promote awareness and visibility for LGBTQ identifying students on campus. 
Director of LBGT Student Services, Nathan Nguyen, stressed the importance of achieving acceptance rather than tolerance through the discussions.
"I'm not a huge fan of the word tolerance," he explained. "When there's tolerance, there's usually still some room for hate."
In the past, professors requested a panel be sent to their class but the varying times and locations became difficult to manage.
"We ran into a lot of scheduling disasters where we had students come back and be like 'I was the only one out of five people that were scheduled to show up,'" said Makenzie Marts, program assistant.
"That's frustrating because overwhelmingly students report that they like doing the panels. They feel very satisfied and proud of the panels; it's a positive experience for them."
The scheduling conflicts made representing multiple identities within the LGBTQ community difficult.
Going forward, a priority will be to better represent intersectional identities.
"That adds more nuance to the conversation in getting folks to understand LGBT is not the one all be all only identity to the person," Nguyen said. "There are other things that are happening as well."
Generally, the panels have a positive response, according to the evaluations.
"Most folks who have something hateful to say will either keep it to themselves or they'll write it later on an evaluation but you can generally tell by their facial expressions," Nguyen said. "For the most part you can read them but not always."
He explained that reaching a common respect and understanding is most important.
"The community is a lot bigger than they think it is," Nguyen said. "You may not agree with who I am as a person but have mutual respect because there is a possibility that we will be working together or I will be working with someone that has direct influence with you."
The three panels will be held at 6pm on February 20 in Sangren Hall 2720, March 17 in Sangren Hall 2710 and March 30 in Sangren Hall 2720.