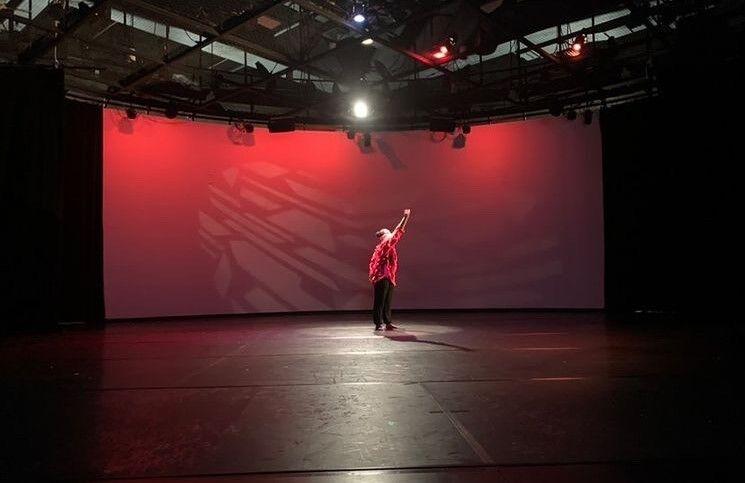 Western Michigan University's School of Theater and Dance will be presenting its Winter Gala Concert virtually this year. With the help of Zoom, digital recording and editing, the students and faculty showcase their choreographed dances through several individual projects despite COVID-19 restrictions.
"The pieces are all different," said Megan Slayter, the Associate Director of Dance. "The students have been outstanding with figuring out how to utilize their given space restrictions."
COVID-19 restrictions require all persons to remain at least 6 feet apart standing. However, with the space for movement needed for the dances, they were required to stand even farther apart from each other.
"We have the students spaced out 10 feet from each other, although a couple of the students live and room together so we do have a few couples," Slayter said.
The Winter Gala Concert was open to all classes, freshman and senior alike, to audition to be a part of it. The piece "We" was specifically choreographed for incoming freshmen as an inside look into their lives on campus.
"All of the students had hardship this year with the restrictions in place, but I'm sad the freshmen don't get to see what it was like before," Slayter said. "I usually hold a picnic, over 400 students come and we couldn't do that this year."
WMU's School of Theater and Dance also normally introduces the students to guest artists who are masters in their field of work. This year they brought in a Master of Ballet Jennifer Archibald to help with the choreography.
"She was in New York teaching through Zoom to our students at Dalton before it closed in November," Slayter said. "Virtual teaching has opened new ideas to bring in artists from all over the world without the need to travel."
The Winter Gala Concert goes live Friday at 8 p.m., and Saturday and Sunday at 2 p.m. To get tickets go to https://wmudance.anywhereseat.com/channel.php the tickets are "pay what you can."