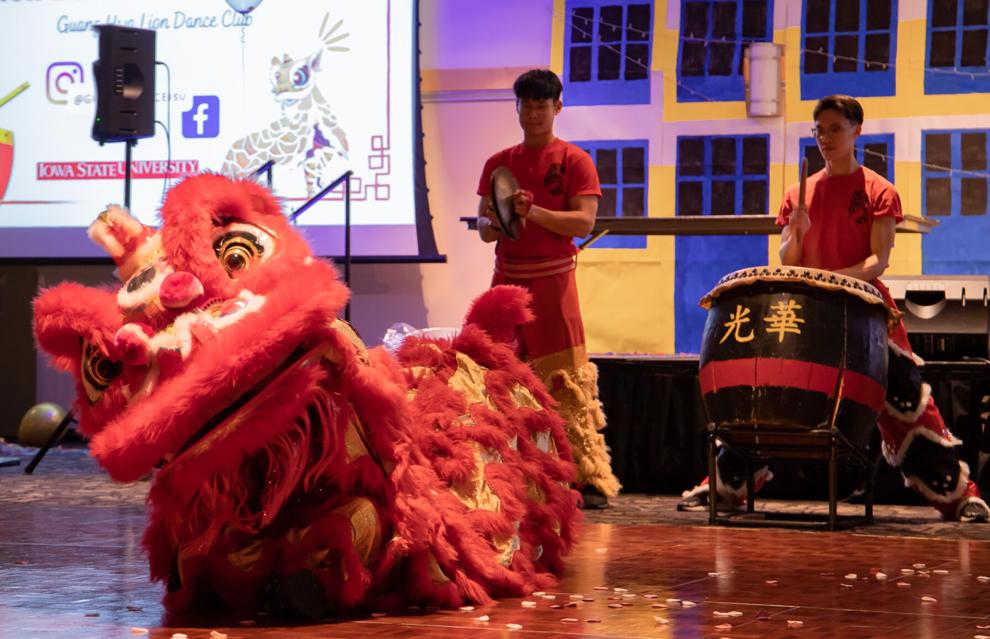 The Malaysian Students' Association (MASA) hosted their annual Malaysian Night event to showcase the diverse culture of their country Saturday Nov. 12.
In the North Ballroom of the Bernhard Center, MASA transformed the space into a popular location from the capital of Malaysia, the Central Market. Guests were given several activities to try, and were also shown performances from each of the major cultures in Malaysia. 
President of MASA, Candy Lim shared insight into the importance of the food and activities provided.
"The three races we have in Malaysia are Indian, Chinese and Malay," Lim said. "A lot of the food stalls there have all three cuisines. Food is really important for Malaysians, and to represent all of those cultures really brings this together."
In the stalls of the event, guests could choose from a variety of appetizers to tide them over until dinner. The options were as authentic as possible and included lychee soy milk pudding, cekodok pisang, kesari, ais kacang and cucur udang. 
Alyna Lim, a sophomore at WMU, shared more information about ais kacang, sometimes referred to as shaved ice, and why it is significant in Malaysian culture.
"It is kind of specific to Malaysia," Lim said. "But the surrounding countries have their own variations. We are not too sure on the origins, but it is a very popular tourist snack." 
Malaysia is a melting pot of Indian, Chinese and Malay culture. The importance of food was shown through the dinner service. MASA provided six options for entrees, allowing guests to choose an authentic dish from each major culture.
The event also provided a cast of performances consisting of drama skits, dances, a fashion show, the Lion's Dance and a few traditional and popular songs. The seniors and soon to be graduates of MASA choreographed and sang a pop song called "Lai ge Pom Pom"  to end the night.
Candy Lim said that the event took over two months to set up, and further explained her goal with Malaysian Night.
"I saw a lot of Western students and I got to know them, but they were not really familiar with my culture," Lim said. "When I started spreading my culture, I felt really happy doing that."
Lim also shared her advice for students wanting to learn more about different cultures.
"Getting a friend from a different country helps to learn that culture better, and brings you to be a more diverse person," she said. "Also, attend every cultural event you see, if you strike up a conversation with someone I am sure you will find a connection."
Dean of Students at WMU, Dr. Reetha Raveendran was amidst the attendees of the event. Raveendran expressed the purpose of events like Malaysian Night.
"One of the biggest reasons students tend to do this is to help them feel like they are back home," Raveendran said. "To be able to be in an environment, hear their language, be able to eat foods that remind them of their childhood, that is what they want to do."
She continued: "I feel that it is important for international students to not only feel like they are getting back to their origins, but it is also a way to educate us here in the United States. It is about sharing through food, entertainment and language, and being your authentic selves."
Raveendran shared a final statement on her advice for institutions and students in regards to cultural events and diversity.
"Keep an open mind, and know that we are all part of one global community," she said.