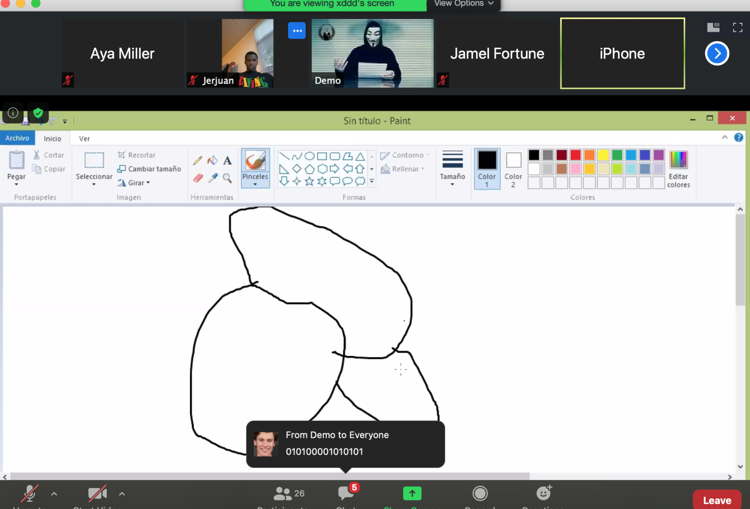 The first fall meeting of the Western Michigan University Black Student Union was hacked by anonymous users who posted racist and pornographic content.
The purpose of the September 14 meeting was to discuss the "double pandemic" Black students have faced this summer: COVID-19 and racism.
"This summer wreaked havoc on all of our lives," BSU wrote on their Instagram in a post announcing the meeting. "As Black people, we felt the most harrowing effects. Now is the time to come together to strengthen, enlighten, and protect each other."
The anonymous users joined the meeting after the presenters switched to a slide with names of racial injustice victims. A user named "xddd" with a Shawn Mendes profile picture began sharing their screen and drawing the n-word and male genitalia. A user with the name "anonymous" shared a video from the infamous hacker group of the same name.
A rape threat was made against a female professor in the meeting from BSU President, Jerjuan Howard's hacked account.
The hack comes after a lawsuit was filed against the University over an incident where a white employee tried to put a noose around a Black employee's neck in 2017.
The BSU executive board declined to comment on the story.