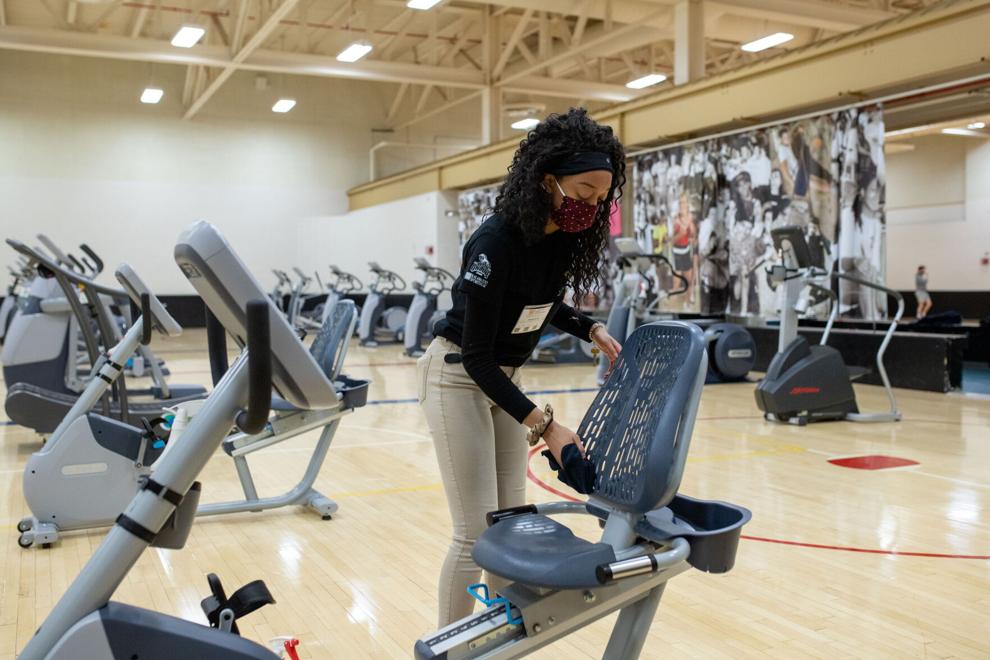 Each January, gyms receive a large number of new customers and are consistently busy due to New Years resolutions and an overall focus on wellness. This year, though, COVID-19 restrictions have enforced capacity limits and forced on-campus gyms to remain closed at the start of the semester. 
The Student Recreation Center on Western Michigan University's campus reopened its doors Jan. 19 to fitness classes, indoor exercise and non-contact sports. WMU's off campus West Hills Athletic Club reopened their doors Jan. 16 to indoor group fitness classes. 
At the time when COVID-19 restrictions shut these places down, gyms like Planet Fitness were still in operation and receiving a large number of students. 
While gyms usually see an upward trend of members using their facilities in the beginning of the year, this year has seen even greater numbers than usual. 
"Monday was busy; it felt like how a gym should feel, and it's a big change from what we've had in the last year," said Beth Northuis, Assistant Director of Fitness and Wellness of the SRC. 
Jordan Olson, Associate Director for Facilities and Programs, saw that the data the SRC collected shows, on average, 100-125 more students use their facilities a day now than at the beginning of last semester. 
"The building still feels very full and vibrant," Olson said. "We do have some limitations,  particularly in our weight room which experiences a line in the afternoon because the capacity limit for that space is 40 people currently."
As a greater number of students start using these facilities, capacity limits become increasingly restrictive. Planet Fitness just about meets their capacity limit every day, creating a line outside the doors to get in. Olson said the same is true for the SRC's weight room, as well as the cardio room and lower multipurpose rooms. 
"We can't control how long people are going to be in these spaces that do have capacity limits," Northuis said. "There's not a time limit or a time stamp that says whether you will get in within a time frame."
In order to combat this problem, both Planet Fitness and the SRC have crowd meters on their websites. The SRC updates their crowd meter every thirty minutes and also details safety protocols on their website. Olson and Northuis believe these protocols are essential to staying open and expanding what they can do in the future. 
"We are hoping to add a few more classes here," Northuis said. "We are looking to expand as we are seeing what the trends are for students that are coming. We are trying to figure out what the demands are in the facility." 
The SRC also currently plans to open their climbing rock wall on Feb. 1 by reservations only. Reservations can be made in person or on their website. 
More information on the Student Recreation Center or the West Hills Athletic Club can be found on their websites here: University Recreation, West Hills Athletic Club .