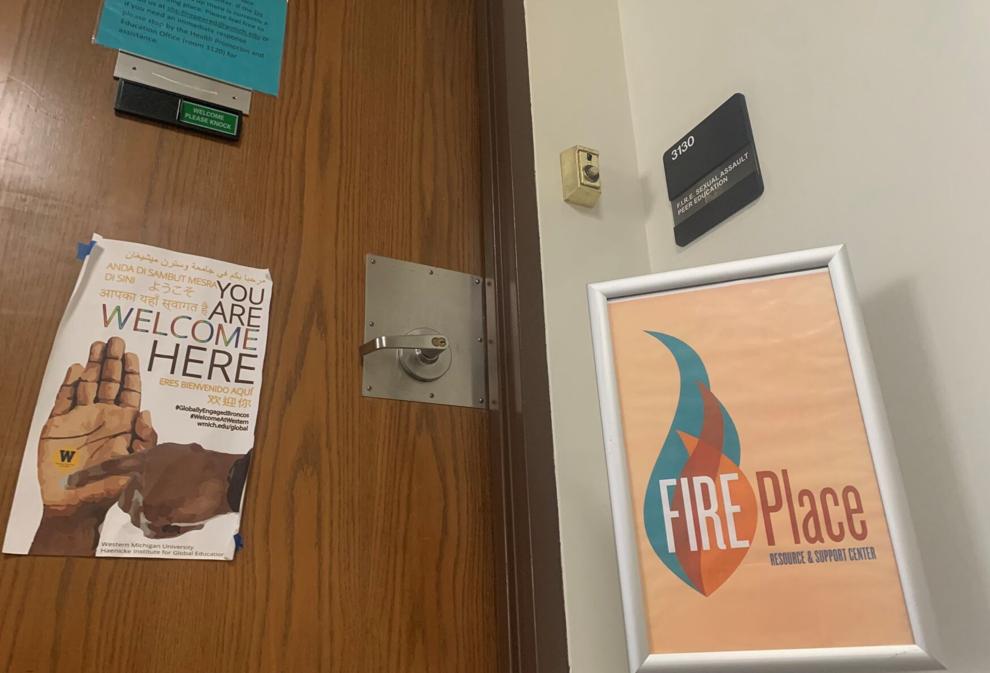 WMU's Fighting Ignorance and Rape through Education place Resource and Support Center sent out a flyer with activities to show support for survivors of sexual assault this past week. 
One of those activities, Bronco Support Cards, took place April 9 over zoom. The support cards were made to help others be aware of ways they can support survivors and gave information on different resources that the supporters can use to help those in their community.
The support cards themselves are made by students and the public to showcase their support both online and in-person. Cards can be sent to the resource center for in-person viewing, or if mail-in is not accessible, they can be sent during the Fall 2021 semester as well.
Danielle Snow, one of the program directors at FIRE, and Bridget Betzig, an intern at FIRE who created the idea for Bronco support cards, talked with those who came to the event on how to make and send in the cards.
"I like to make cards with lots of contrast and color," Betzig said. "Comforting words such as 'you matter' and making sure they know their story is heard can mean all the difference."
At the beginning of the Zoom discussion, Betzig and Snow showed how to create the cards. One way is by going to Microsoft PowerPoint as they have a card outline that can be used; another is by going to a craft store and painting or colorizing your own. 
"Giving someone support by letting them know they aren't alone can make a big impact on their recovery," Snow said. "Even if they don't know who the card is coming from, the person knows someone is a safe space."
To send your submissions in, email bridget.m.betzig@wmich.edu or mail to the Office of Health Promotion and Education on campus. For more support, visit the WMU Counseling Services or YWCA Kalamazoo.