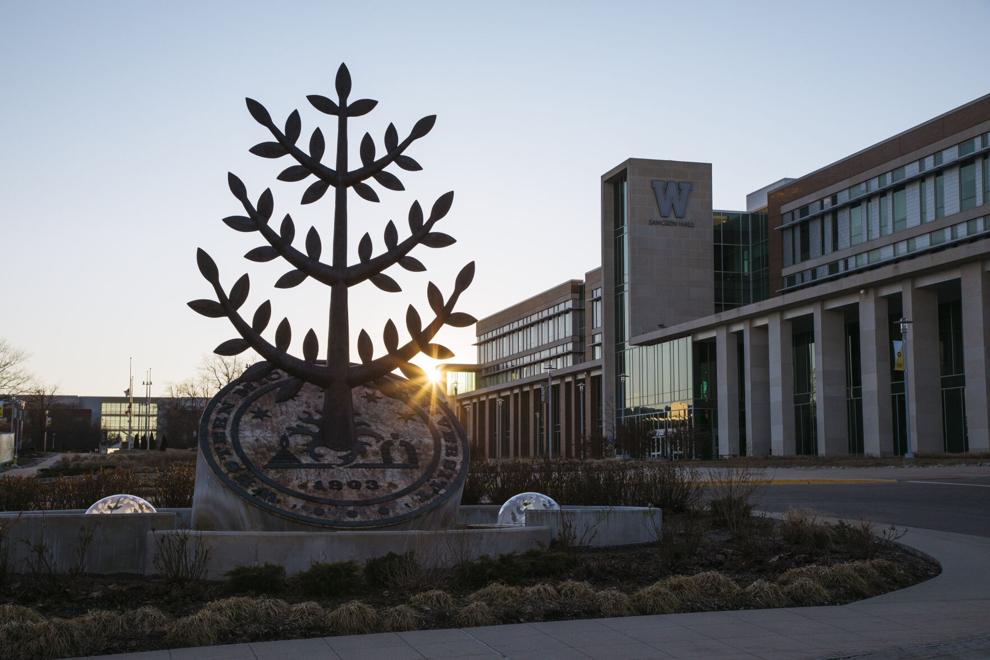 Extreme burnout, high number of resignations and turnover within the Western Student Association are all signs of a toxic organization culture per newly elected President Alexis Morris and Vice President Eric Effinger. 
A main theme of the debates held by WSA during the 2021 presidential election was the toxic organization culture present within WSA. 
"It's kind of always been there and it's something that we haven't necessarily seen addressed at least in my current time as a student," Morris said. "It's the very reason that I avoided joining student government. It was just the dog eat dog world."
Their opponents during the recent presidential election, Jacobi Wright and Djessy Mutombo had a similar but different point of view. For Wright and Mutombo, the challenge became overcoming a hostile environment worsened by a virtual world. 
"Indeed WSA has a reputation for having a toxic culture within the organization" Mutombo said. "When I joined WSA, I didn't understand what was happening and I didn't want to understand because I felt like as a new person I could bring fresh ideas."
Morris and Effinger hoped to address the toxic culture within WSA and begin working on reversing it in their first few weeks in office. However, Morris recognized just how deep the problem was and the unclear path of action to solve it. 
"The problem has existed long before us and hopefully does not exist long after us," Morris said. "We're not naive enough to believe that it is something that can be solved overnight."
While the problem may have existed long before this year and Morris and Effinger's time in WSA, they both claim the virtual space students were thrown into this past year was not conducive for friendly connection.
"It's really hard for me to build a relationship with a senator and say 'Hi, I'm Vice President'; I can't shake their hand, I can't go out and take them to lunch. It's just a different connection," said Effinger, who pointed out that the virtual environment may not have caused the problem, but got in the way of mitigating it. 
Morris went on to say that this virtual space allowed for people to hide behind their screens and microaggressions to take root within their work. Witnessing these microaggressions and favoring first hand is why Morris claimed they decided to run on this issue. 
"We're all students and an RSO shouldn't be a place you dread going, it should be a place where you come to hang out, relax, and still get business done," Effinger said. 
Former Speaker of the Senate Erin Westrick felt this burnout earlier this year and felt disrespected by many within the organization which led to her eventual resignation. In her letter to the Senate, Westrick addressed this disrespect and pressure to put the organization before her own mental and physical health. 
"There's a common theme in my resignation that can be traced back to the resignations of Kaylie Vinson and Benjamin Johnson," Westrick said. "We censored ourselves so as not to outright blast the organization but with I can assure you that those who made the organization a regrettable experience have left at the end of the semester and will not be returning."
Mutombo joined WSA as a senator in October 2020 and witnessed the resignation of Westrick and rising tensions within the WSA, vividly remembering the release of Westrick's letter to the Senate.
"I really didn't want to read the letter," Mutombo said. "I wanted to experience it myself, I didn't want to be influenced by it or have other's opinions as my own."
In response to the slew of resignations earlier in the 2020-21 academic year, the WSA cabinet released a report in response to the resignations and open letters. Westrick felt their report did not represent her or her peer's truthful experience.
"Those of us who resigned were not informed until less than 24 hours before this report was made public," Westrick said. "We were given the opportunity to suggest changes we would like to see in the report, but we did not have final say."
Both Morris and Effinger hope to create a welcoming and inclusive environment where productivity is not always valued over people, but recognize that the problem may not be so simple to fix and do not have many set actions planned.
"How do you hold someone accountable in student government when we're all students?" Morris said.