Western Michigan University's Fighting Ignorance and Rape (FIRE!) held a paint, plant and rant event for Sexual Assault Awareness Month at Sindecuse Health Center on Tuesday, March 29.  
The event offered students a space to talk about issues they may have while painting pots to hold free succulent plants given out to attendees. 
"We thought having this casual mental health based program would be a really nice space for students to casually connect, to have a place to decompress for a little bit, and then to take a plant home with them to grow along with them," said Danielle Snow, a sexual assault prevention education coordinator. 
Makenzie Marts, a program assistant at the WMU Office of LBGT Student Services, attended the event in order to support FIRE!. 
"This is an easy one to support, I get a pot, I get a plant, I get to rant, there's a lot to like in there," Marts said.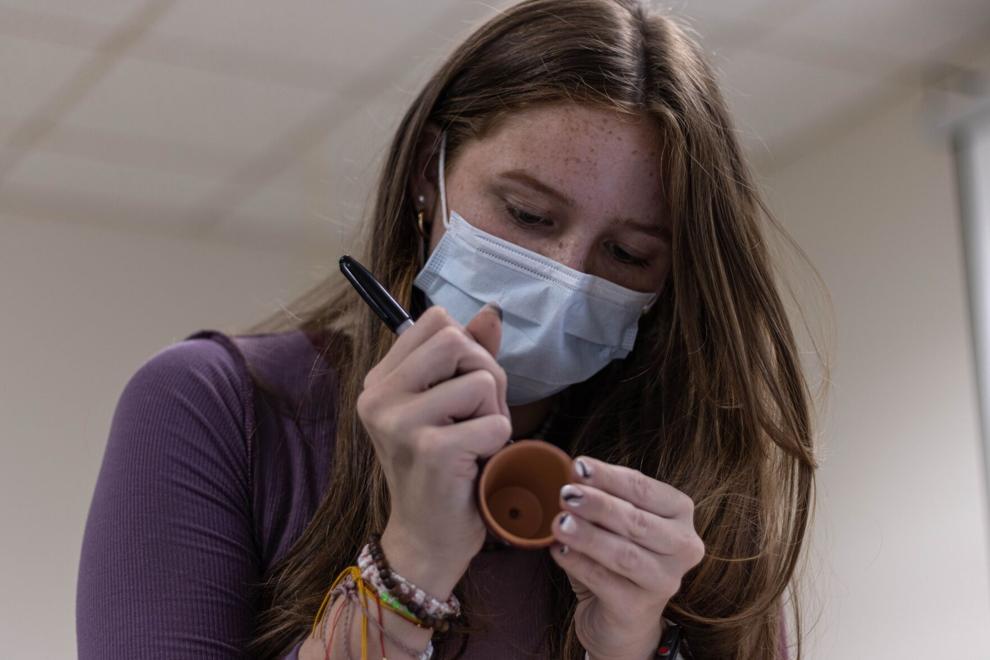 Tabitha Dawson, a WMU student, liked that the event's arts and crafts aspect gave her something to talk about with other attendees.   
"I like painting and I've met new people and I've started conversations with these people," Dawson said. "It's a good social buffer to have something to plant and rant about." 
 According to Snow, 13 people RSVPed for the event, but many more students ended up attending the event, which surprised them. 
"To have much more than 13 show up in the first hour is so fantastic, incredibly heart-warming, incredibly exciting, and really I am feeling a lot of gratitude overall," Snow said.  
This event was one of the kickoff events for Sexual Assault Awareness Month, with FIRE! holding many more throughout April.  
More information on future Sexual Assault Awareness Month events can be found on FIRE!'s website.