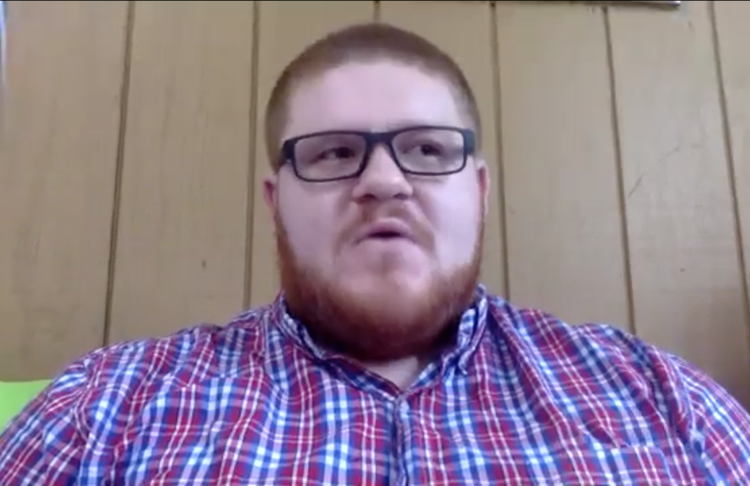 As Americans gear up for another contentious election, Western Michigan University's GOP is preparing to support their candidate of choice— incumbent President Donald Trump.
Western Herald spoke with WMU GOP President, Bryce Robinson, on July 30 to hear his thoughts ahead of the Republican National Convention.
When it comes to the campaign rallies Trump is hosting to energize his supporters, Robinson says the group is on the fence. Some are fans of the rallies while others feel they're too much of a risk for widespread community transmission of the COVID-19 virus. 
The WMU GOP President thinks as long as guidelines are followed, the rallies are all right. But even with the rallies, Robinson doesn't see the strategy being as successful as it was in 2016. 
"Sometimes Trump rallies and other events are great times to get out and connect with people and actually get out of the house but I know it's very important to prevent the spread of COVID," Robinson said.
At the start of the pandemic, Trump drew the ire of many for refusing to wear a mask and encouraging his supporters to do the same. Robinson attributes this refusal to Trump's "Don of New York" personality.
"When you look at Trump he over exaggerates a lot and you come to expect it; you kind of learn what he means by his own language," Robinson explained. "I think that came from a lot of his opposition initially saying 'wear a mask, wear a mask' and 'is it effective, is it ineffective?'"
Robinson doesn't think matters relating to the pandemic should be politicized but feels the politicization is inevitable because Trump is the president. The GOP president cited the widely disputed hydroxychloroquine treatment as another example of science being politicized. 
"From what I've been seeing, especially from the 'white coats' summit in front of the Department of Justice building, you saw doctors say 'no we should be able to use this in the first stages," Robinson said. "When it comes to him recommending treatments; when it comes to him telling people whether they should or shouldn't wear a mask, I think that all comes down to the people advising him."
At the "white coats summit" Robinson mentioned, a group of doctors doctors claimed a combination of "hydroxychloroquine, zinc and zithromax" is a cure for the virus and masks are unnecessary. The World Health Organization vehemently rebuked these claims and a video of the summit shared on Donald Trump Jr.'s Twitter was taken down for spreading misinformation.
When asked to share his thoughts on the distance between National Institute of Allergy and Infectious Diseases Director, Dr. Anthony Fauci, and the task force, Robinson explained how he thinks there must be a reason for the distance.
"Obviously as the Chief of State and within the executive branch they have to have the most qualified individuals on that team and I think if they've created a space or divide between them and Fauci it may have been done for a reason," Robinson said.
At the end of the day, Robinson believes Trump has good intentions
"I'd like to think that he has the best interests for everyone (at heart) and I truly believe that he does but you have to take things with a grain of salt every once and awhile," Robinson said. "Sometimes (elected officials) say things that disappoint us or that we don't agree with and that's a part of sharing our ideas and sharing our solutions with each other to try and find a solution."
Voting for former Vice President, Joe Biden, was never a consideration for Robinson. He simply thinks Biden isn't qualified for the position.
"I find it very difficult to make the case for former Vice President Joe Biden as president without Trump in the picture," Robinson said.
He understands why young people support Biden and the issues Biden advocates for but he feels Trump is better equipped to rebuild the economy after the COVID-19 pandemic eases. Robinson believes Trump can replicate the economic growth the country experienced before the pandemic.
"Trump has stood up against big pharma, he's helped to reduce the price of necessary drugs especially during the COVID crisis," Robinson said. "I think leadership and how he works with Congress and the Senate with governors with members of the state House of Representatives and the state Senate I think is more so beneficial than that of a Biden presidency." 
Robinson was referencing four executive orders Trump signed in late July aimed at lowering prescription drug prices.
Another important factor for Robinson is which candidate will improve the quality of life for most Americans.
"What (quality of life) means to me is living a happy life, a life of substance whether it means a low tax bracket, and of course I understand people were saying a recession was coming and I understood that," Robinson said. "When it comes to who it will benefit, the economy under President Trump has benefited a lot of people more so than the wealthy."
Robinson said he understands how people may think a Trump presidency will only benefit the wealthy because of how economic relief funds were distributed at the start of the pandemic. 
"You have corporations that are still making a profit during COVID and you have corporations that are still receiving funding from the federal government," Robinson explained. "They paid their employees, they paid everyone else and they are still profiting and they still received federal aid."
Despite this, Robinson believes Trump's record proves those who aren't wealthy will benefit from a Trump second term. 
"I exactly know where his critics are coming from and where his opponents are coming from but again I'll say that we've had the lowest unemployment for many groups of Americans for the first time in a long time," Robinson said.
The GOP President referenced the Supreme Court's June decision protecting LGBTQ individuals from workplace discrimination as an example of how quality of life has improved and rights have not regressed under the Trump administration. 
"I don't think it's very high on the list (of priorities), I'll be honest but I don't think there's been an attack legally or personally from any of his staff or his officials on how they've treated the LGBTQ community," Robinson said.
In June, the Trump administration rolled back a rule in the Affordable Care Act protecting LGBTQ individuals from healthcare discrimination. The rule went into effect in mid-August.  
"'Does your community actually accept you?,' I think that's the important thing that can contribute to ensuring members of the LGBTQ community are not discriminated against," Robinson explained. "Trump has even famously— there was an instance in one of his rallies— he held up a pride flag with 'LGBTQ for Trump.' He's obviously not had any regression towards the community."
Robinson still believes more can be done to protect the LGBTQ community. 
"We could do better in supporting these communities, ensuring that they're successful in the economy and successful in society," Robinson said. "It's not just about tax brackets and where you fall into the system. It's about are you living a happy life; it's about are you living a life free of discrimination; are you living a life of sustenance; are you getting the stuff you need whether it's through healthcare, whether it's through mental health, whether it's from community support."