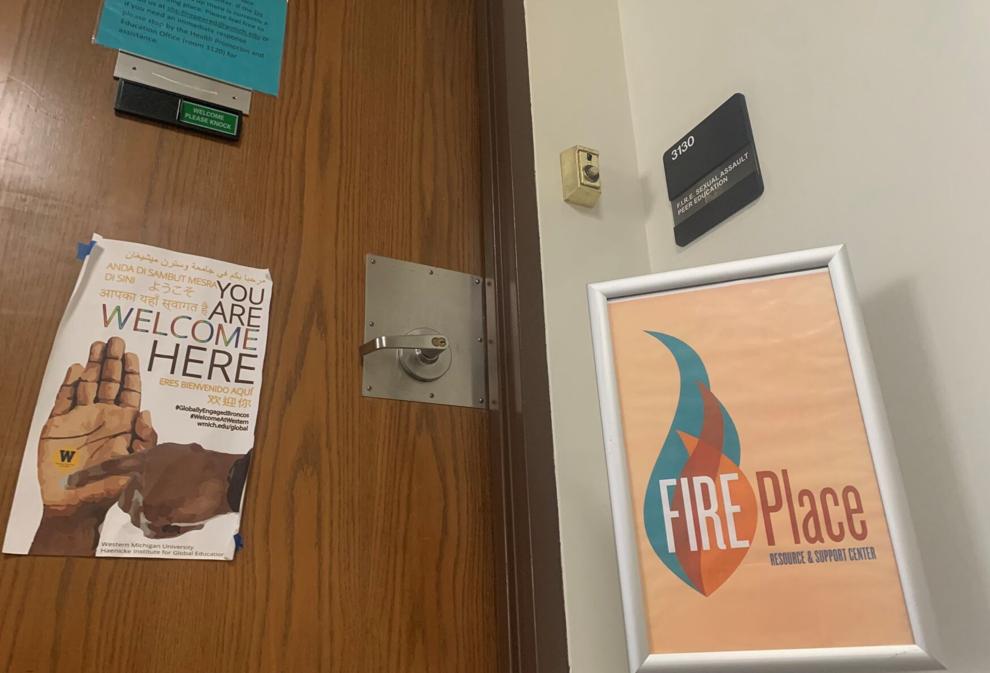 Western Michigan University's Fighting Ignorance and Rape (FIRE!) held an addiction prevention and Narcan training seminar at the Sindecuse Health Center April 18.  
Narcan, also known as Naloxone, is a nasal spray designed to reverse opioid overdoses, with an over-the-counter version of the spray recently approved by the Food and Drug Administration.  
Community Outreach Prevention and Education Network Executive Director, Nancy King, demonstrated the proper application of the Narcan spray and Naloxone injection. 
In addition to the demonstrations, King also informed attendees about effective ways to help those who use substances or have a history of substance use disorder.  
WMU student Samantha Weaver was pleased by the additional content provided in the presentation.  
"Super appreciated the stuff about how addiction is demonized in our culture. I think that's super important," Weaver said.   
Event Organizer and FIRE Sexual Assault Peer Educator, Natasha Palffy, believed the event was important for students, especially given WMU's reputation.  
"Being a party school, I think it's really important to know what harm reduction is and what's available," Palffy said. 
This event came four days after an email was sent out by WMU warning of an unusual spike in fentanyl overdoses, increasing interest in overdose death prevention among local community members.  
Members from both the WMU and Kalamazoo community attended the seminar. 
Natasha Palffy saw this as a sign of unity from the local community, joining together to help push back against the growing opioid epidemic.  
"People care and people want to know about how they can help other people," Palffy said. "Everyone is impacted by substance abuse or drug addiction in some shape or form."  
Nancy King hoped this passion would go beyond just the seminar.   
"It's nice to see this increase in opportunity of knowledge, but we need to keep this going and not just let it die next week," King said.   
After the seminar, free Narcan kits were handed out to attendees.  
For more information on FIRE!, visit the Health Promotion and Education website.