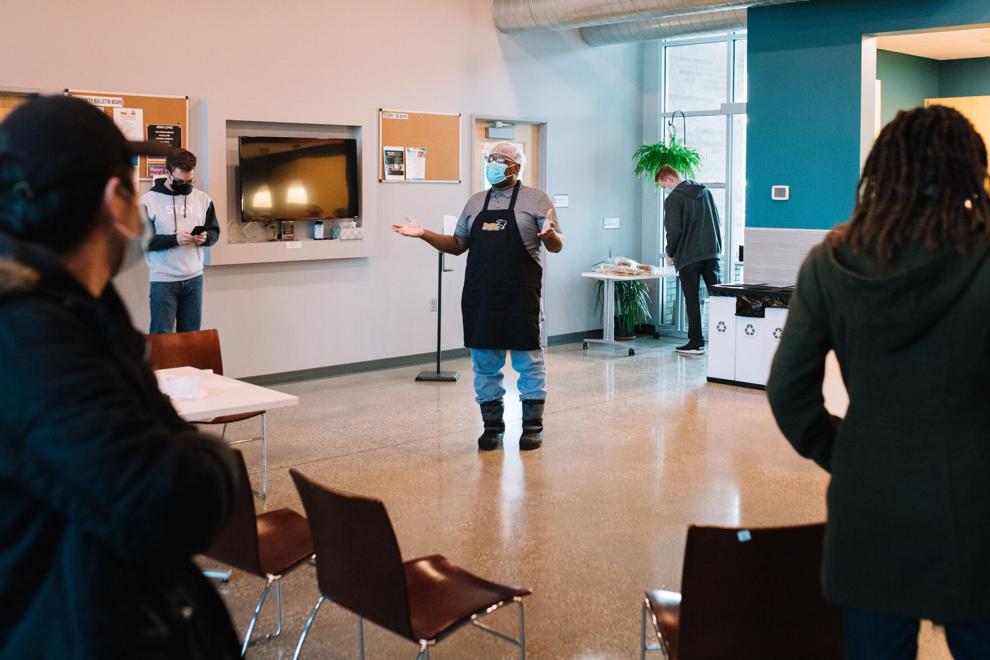 Broncos Kitchen is a service that provides free meals to college students of the Kalamazoo area. Pastor William Stein and his mother began the operation to feed hungry college students and turned it into what it has become today. 
While Broncos Kitchen is still serving students, recent events have caused change. Stein has decided to take a temporary leave of absence.
"My mother passed away Feb. 4," Stein said. "My mother was the co-founder of our hunger relief charity, she was the one who had the expertise."
Still grieving the loss of his co-founder and mother, Stein said that the kitchen will still continue to serve the college students of Kalamazoo even without his presence. While Broncos Kitchen will not be serving from the Wesley Foundation this summer, other plans have been put in play. 
"We're just going to have people, instead of coming to Broncos Kitchen, we'll invite them to go to the local parks and participate in the God's Kitchen program," Stein said.
Broncos Kitchen's sister foundation, God's Kitchen, will be combining their efforts to feed those who are hungry throughout the summer. Information regarding where the meals will be held and menus will be posted on both Broncos Kitchen and God's Kitchen websites.
While some of the current volunteers at Broncos Kitchen are coming back to help throughout the summer while Stein is away, they are still looking for more recruits. Since this year marks the 10 year anniversary of God's Kitchen, they are looking to give out 10,000 meals, 1,000 to represent each year.
"Some of the guys from Delta Sigma Phi said they'll be here during the summer and then we've got other people in the community that are volunteering at God's Kitchen, and like I said we are hoping to recruit more citizens like church groups, fraternities, sororities to come and help with that project," Stein said.
While Stein's mother may have passed, Stein still sees his mother's hard work living on.
"I have her picture with me now, being that I can no longer communicate with her in the flesh," Stein said. "Wherever I go I take that picture with me and then I just put it up and at the end of the dinner service I put it back in the jacket and then wait until the next meal."