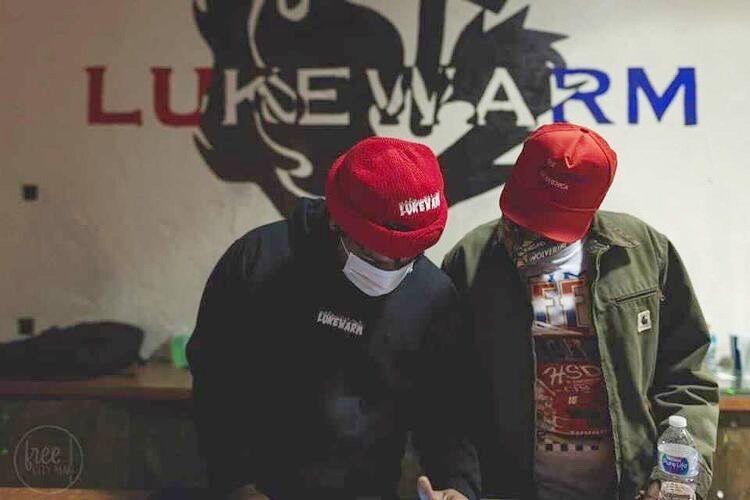 We shed light on three Western Michigan University student entrepreneurs and their businesses. Each was interviewed and asked how the pandemic affected their business as well as how they navigate being a business owner and full time student.
Shelby Cotton III is an undergrad senior studying Engineering and Design Technology. With graduation approaching this fall, Cotton has begun setting the foundation for his success through his business Lukewarm Apparel. 
Like many students at WMU, Cotton began facing financial struggles and had to obtain a job. As work became a prominent factor in his day to day schedule, troubles surfaced with meeting schoolwork deadlines which soon led to stress. 
"I needed to find a balance which is how I formed the name 'Lukewarm,'" Cotton said. 
When the pandemic first began Cottons' initial thought, 'A new life to cope with' began with curiosity as the future of his business remained unknown. 
"With unemployment benefits people were more willing to spend their money on my small business, so the pandemic ended up benefiting my clothing brand," Cotton said.
Cotton now has a storefront in his hometown Battle Creek at Lakeview Square Mall. 
"Face the inside thoughts of telling you to do something," Cotton advised aspiring entrepreneurs. "Take that risk. If you fail that's a good thing, so keep pushing. Failure is good, and it's about reaching the end goal. Do what you desire and are passionate about no matter what friends or family may say."
Next on our student entrepreneurial horizon is senior Cydney Ellis, majoring in Exercise Science with a minor in Chemistry. Ellis began her business in 2017 and decided to take it more seriously a year ago when the pandemic began. 
Ellis' business, Cidys Treats, offers a wide selection of deserts such as cheesecakes, cakes, and cupcakes in a variety of flavors. Ellis states she found her inspiration from a local baker in her hometown Detroit, Michigan.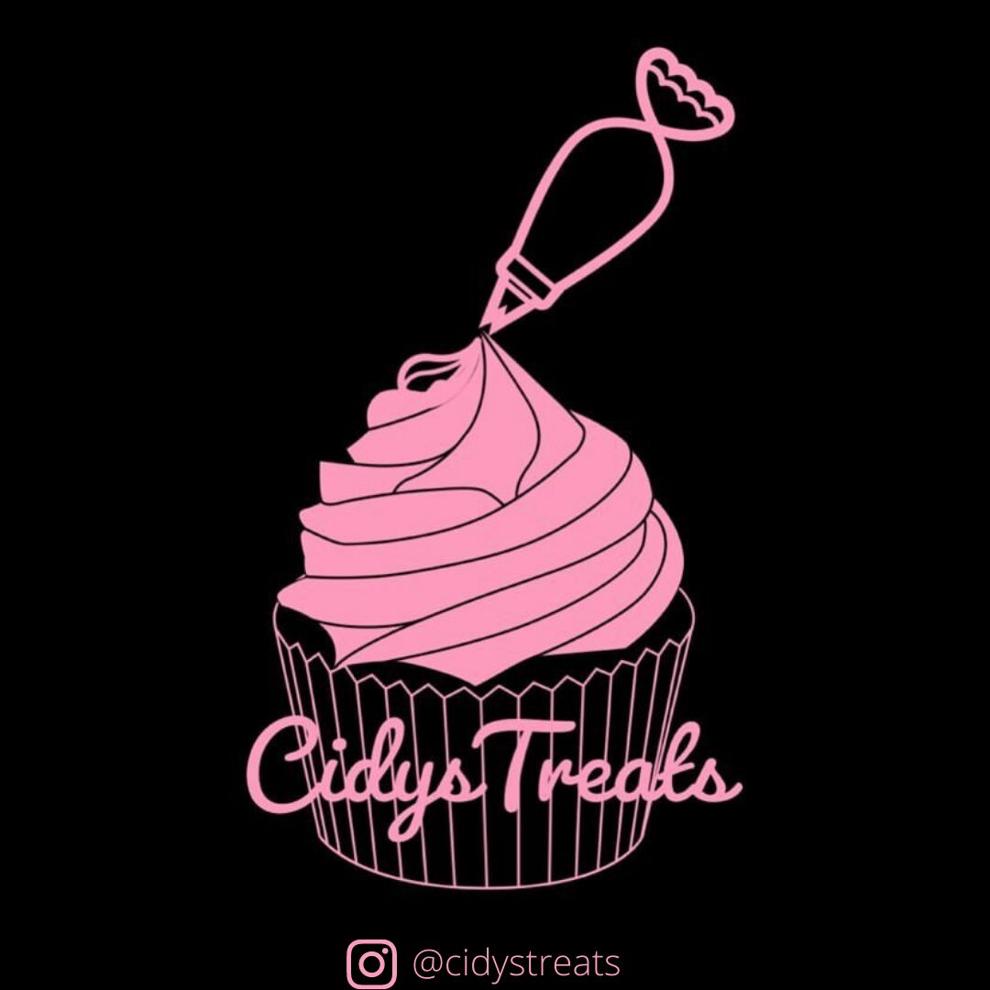 "Watching her progress and starting when I was in middle school and seeing where she is now inspired me to take the same path," Ellis said. 
Ellis, like Cotton, faced her own struggles once universities closed their campuses. 
"I had to shift my products and shift my audience to try to draw more locals in as opposed to just college students," Ellis said. 
New strategies were then set in place as Ellis realized Facebook was the best networking platform for her business.
"Facebook reached everyone, Instagram was good but Facebook was different," Ellis said. "A lot of things that were also popular last year during that time were pop-up shops, so I attended them as well to obtain more clientele. And later took the initiative to host my own." 
Ellis advised people to work diligently and pace themselves in order to grow.
"I would over book myself, and I would stress, over work, or burnout," Ellis said. "Come up with an agenda. All in all entrepreneurism is a risk and a game, you have to know how to play." 
Mya Hicks, a senior majoring in Sociology and minoring in Psychology, first began her journey of entrepreneurism in high school where she discovered a keen interest in braiding hair.
"Just last year I began taking my talents more seriously," Hicks said.
As the pandemic continued to be a cause of concern, Hicks decided to create MyHairCreations. At her business, she services women with all of their hair needs by providing helpful tips, step-by-step how-to instructions for styling your own hair, as well as services for clients.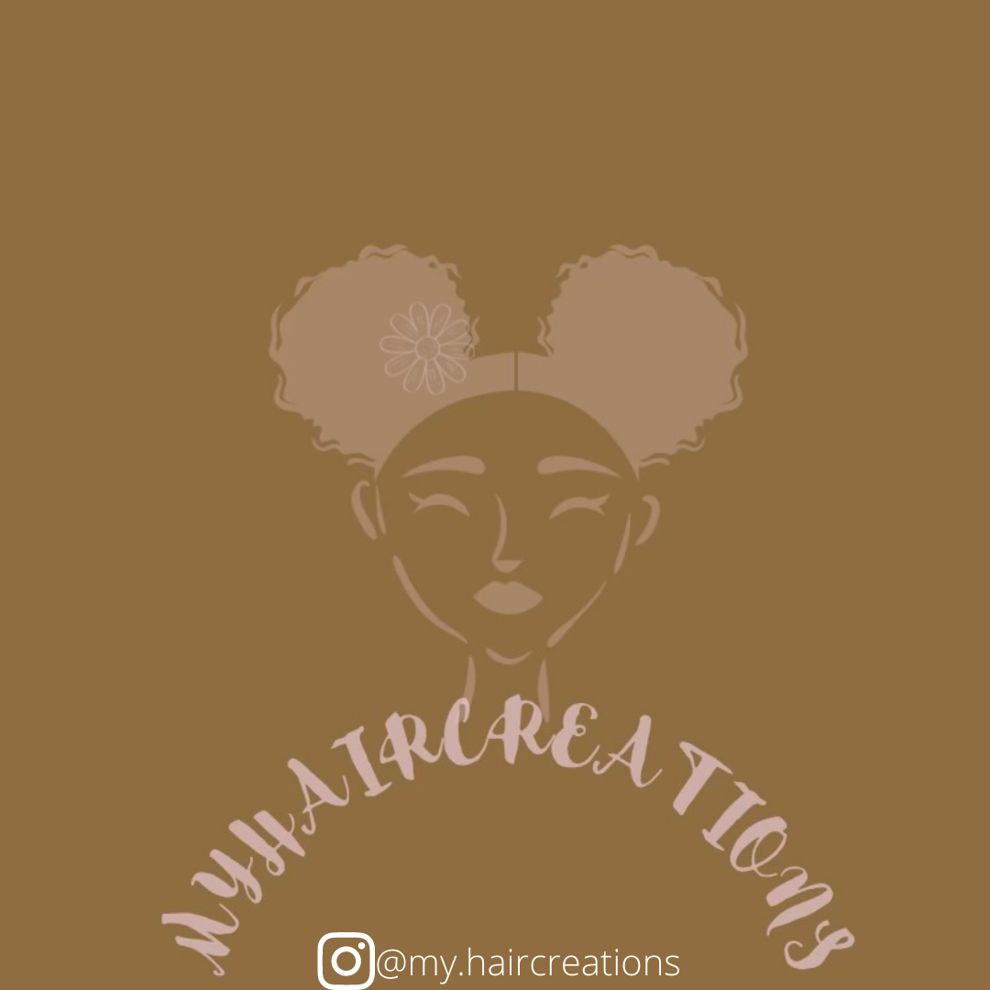 Hicks' motivation derives from her childhood. As a young girl who adored getting her hair done, she hoped to try each style. However, her dreams were crushed as her mother forbade some styles not meant for children.
"So, why not try the styles on myself since she wouldn't pay for them," Hicks said. "If no one is going to pay for them I might as well do it myself." 
At the start of the pandemic Hicks' MyHairCreations consisted merely of just doing herself and her friends' hair. With nothing to during quarantine in April, Hicks took the initiative to expand her brand.
"Since I had nothing to do, the pandemic gave me the push to go for it and to be more serious about my business and to just start because we had all this time to do stuff," Hicks said.
These three young entrepreneurs overcame many trials during the continuous battle of our global world pandemic. Hicks, through the pandemic, created an opportunity to take the first step in promoting her business publicly through social media.
"Even if you don't feel that you personally have much going for yourself or you don't know how to do much that's still something," Hicks said. "Don't ever look at it as nothing, because that little thing could help and be something major for someone else. Also, don't discourage yourself. I used to do that a lot. Thinking my talent wasn't as good as others to post but through motivation from family and friends I overcame those nerves. So you can't let those nerves and the potential of what could happen hold you back from wanting to do what you want."