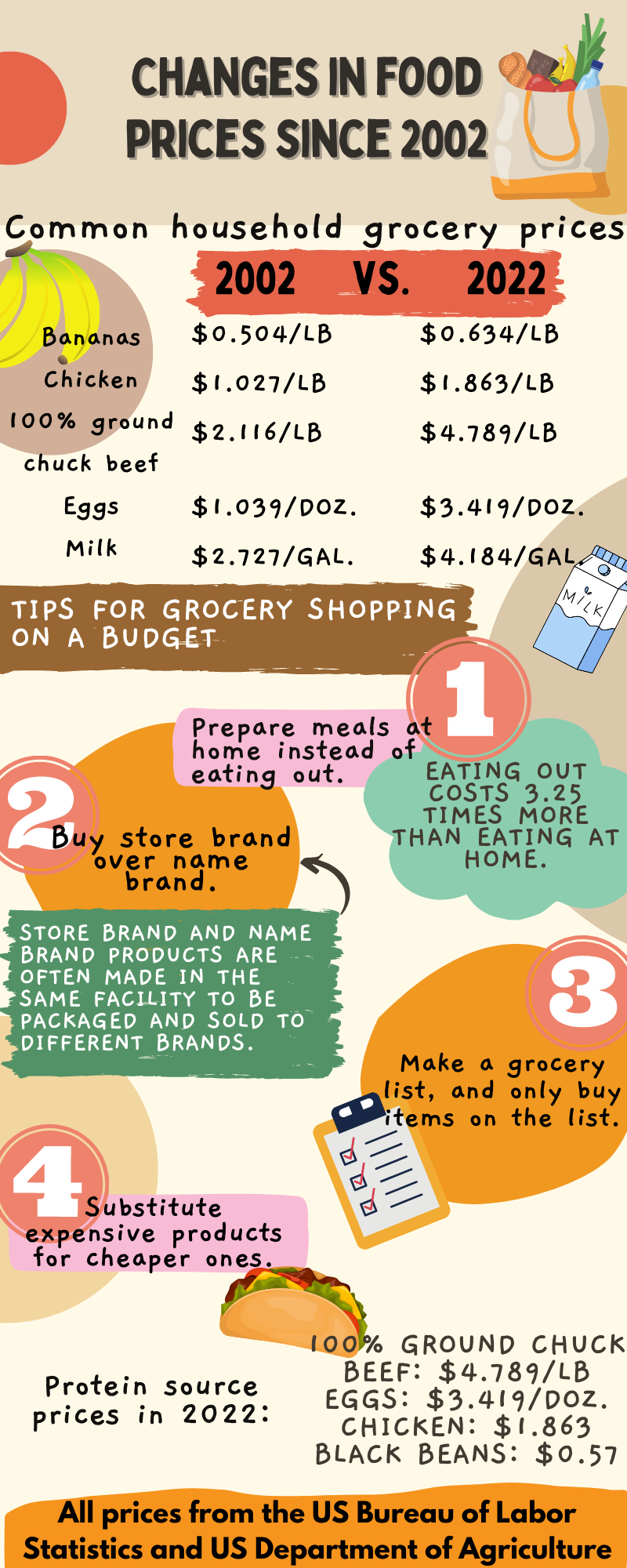 The Sanford Center for Financial Planning and Wellness held a workshop on Nov. 30 about how to eat well while on a budget.
In recent years, inflation from the COVID-19 pandemic, bottlenecks in the supply chain and labor shortages have caused an 11% increase in the price of food. Food in the last 50 years has also become more and more processed, which has also driven prices up.
Food in the grocery store has seen a higher percentage increase in prices than food in restaurants, but purchasing food from the grocery store remains cheaper than eating out.
The biggest piece of advice given was to eat a majority of meals at home, rather than buying from restaurants. An average meal from a restaurant costs $13, while the average meal at home costs only $4.
In order to preserve convenience while sticking to a budget, meal prepping can save time throughout the week and keep costs down. Preparing a list before leaving for the store and only buying things on the list can limit impulsive and unnecessary purchases.
While at the store, look for substitutes that can save money. Store brand products and name brand products often come from the same facility, but name brand products are often sold at much higher price. Preparing certain foods at home–such as homemade over store bought protein shakes or home cooked over frozen meals–can also save a lot of money for the same or better nutritional value.
Dietetics students also shared some tips for increasing the nutritional value of meals.
A basic tip given was to "eat the rainbow." This means getting a wide variety of different colored fruits and vegetables included in meals often. Shopping along the perimeter of the grocery store will provide a wide variety of fresh fruits and vegetables. But when fruits and vegetables are not in season, frozen substitutes provide the same nutritional value as the fresh version.
When filling a plate, it is important to have a source of protein, carbohydrates and a vegetable. Preparing several servings of a meal can also allow for leftovers to be eaten in future meals throughout the week.
Meal prepping and eating leftovers doesn't have to be boring, either. Having a variety of spices and different sides or variations of the meals can prevent monotony while saving time and money.
More information about the Sanford Center can be found online.