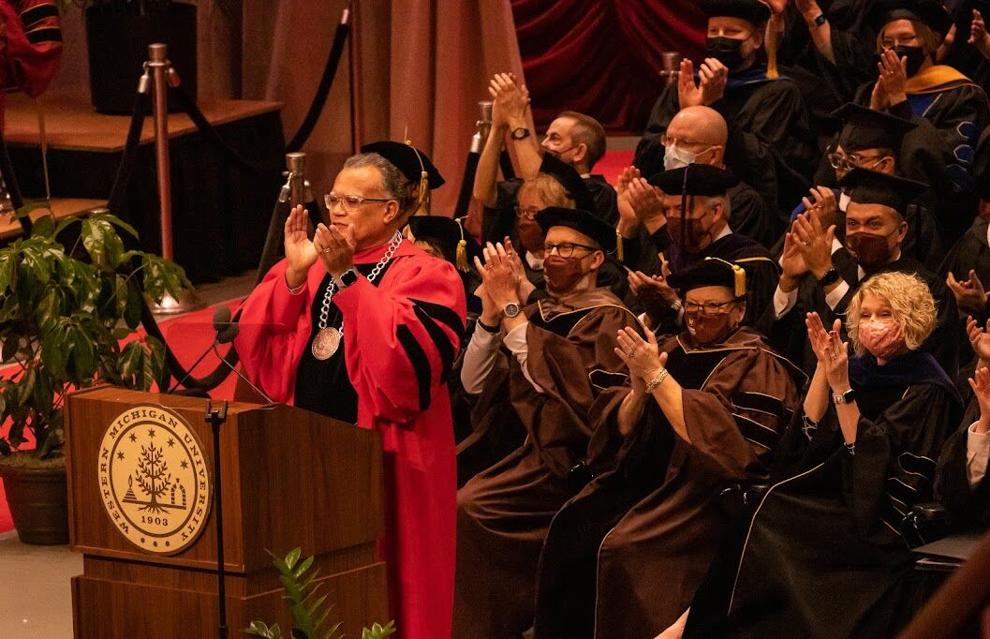 Western Michigan University's board-appointed faculty union approved a vote of "no-confidence" in President Edward Montgomery's leadership by 78.13%. 
The WMU chapter of the American Association of University Professors (WMU-AAUP) conducted a week-long poll receiving responses from 439 faculty members. 21.87% of respondents opposed the no-confidence resolution.
The results of the vote were released Friday, Dec. 17 following the WMU Board of Trustees' approval of a $75,000 "merit bonus" and a 1.5% raise in the president's salary the day prior. 
In an interview with Western Herald WMU-AAUP President Cathryn Bailey explained the disconnect between administrators and faculty voices like the AAUP and other groups including the Teaching Assistants Union and Professional Instructors Organization.
"The Trustees sent a pretty clear message to the entire WMU community when they not only ignored these campus leaders, but also explicitly went out of their way to note that they were aware of the faculty No-Confidence Vote in the president, but supported him anyway," Bailey said.
The WMU-AAUP cited grievances which led to the vote including enrollment decline, loss of institutional reputation, the rebranding, reduced value of faculty input, departmental restructuring, problematic and misconstrued financial status amid COVID-19 and termination of staff. The results of the vote along with the listed grievances were shared in a blog post written by Bailey on the WMU-AAUP website. 
Enrollment
The first item noted by the WMU-AAUP is concern for the decline in enrollment at WMU compared with similar institutions in Michigan. 
According to university data, WMU saw a record 7.1% decrease in enrollment for Fall 2021 compared to Fall 2020 with a 7.5% decrease in undergraduate and a 5.3% decrease in graduate enrollment.
Other universities across Michigan saw general decrease in enrollment for Fall 2021 compared to Fall 2020. Michigan State saw an increase in undergraduate enrollment by 0.2% and a 1% decrease in graduate enrollment, per university data. Central Michigan University saw a 4% increase in undergraduates and a 26% increase in graduate enrollment, per university data. Grand Valley State University saw a 1.4% decline in undergraduate and a 1.9% decline in graduate enrollment.
Nationwide, undergraduate enrollment fell 3.8% and graduate enrollment rose 1% for Fall 2021 compared to the year prior at public four-year institutions according to the National Student Clearinghouse Research Center. 
WMU data going back ten years shows a consistent enrollment decline of 29.2% since Fall 2012.
"We have been in decline for approximately 18-20yrs. With the addition of the pandemic and lower support from the state legislature, we are faced with unprecedented challenges. The Michigan institutions that weren't affected increased class size, resulting in a negative impact for WMU," said former WMU-AAUP President Carol Weideman. 
To combat the decline, WMU has prioritized earlier connection with K-12 students beginning with high school sophomores. Fall 2021 saw a 13% increase in prospective student applications compared to the year prior. 
Institutional Reputation
The WMU-AAUP cites "a significant decline in WMU's national rankings that coincides with the current president's time in office," per the blog post. 
The group notes that WMU's national standings have deteriorated at a rate quicker than other similar universities in Michigan. 
According to U.S. News' 2022 Best National University Rankings WMU sits at #263. At the time President Montgomery took office in 2018, WMU was ranked at #207, tied with Central Michigan University and Wayne State. 
In the 2022 rankings, Central Michigan University sits at #239 and Wayne State at #249.
U.S. News uses data on graduation rates, class size, faculty qualification, student performance and alumni giving to evaluate rankings.
Rebranding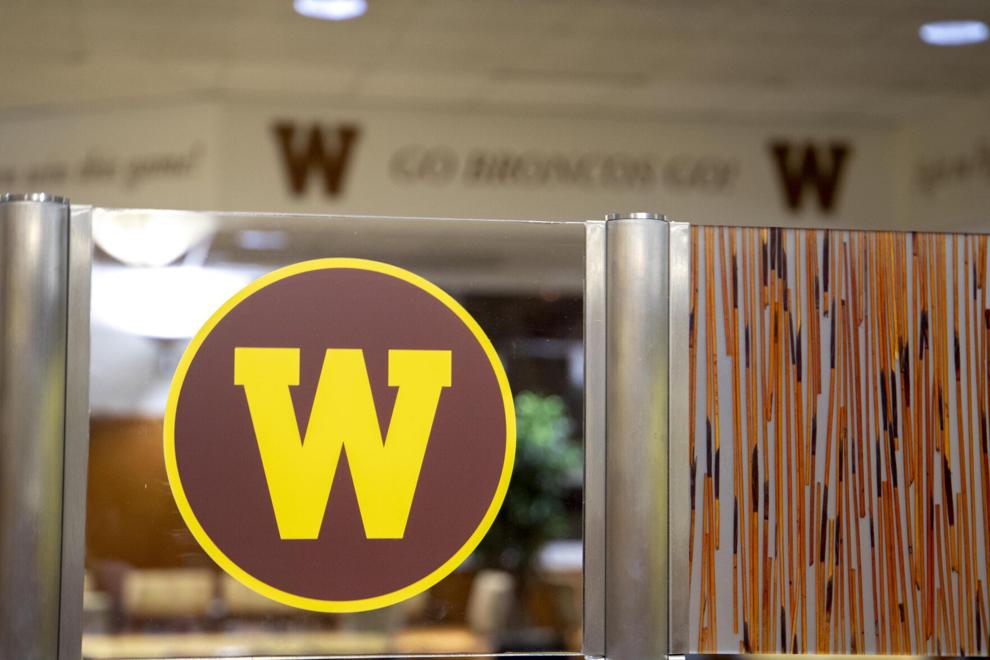 Another point from the WMU-AAUP against President Montgomery is the university rebrand. The revised visual identity has received wide-spread criticism from students, faculty and alumni. 
The group cites "an expensive top-down rebranding initiative that has brought negative national attention to WMU, further eroding Western's reputation and endangering the value of students' degrees," the blog post read.
The new logo was designed by seven alumni, headed by Vice President for Marketing and Strategic Communications, Tony Proudfoot. 
The WMU-AAUP considered a vote of no-confidence in Proudfoot in the Summer of 2020 due to the negative media coverage of the university amid COVID-19 budget adjustments. The vote was disapproved by the Executive Council and canceled in August.
Reduced Value of Faculty Input
The overarching grievance brought against Montgomery from the WMU-AAUP is an unwillingness to hear or act on urgent concerns brought by the WMU community. 
"President Montgomery has remained largely unresponsive to such urgent concerns, and has, instead, engaged in vigorous public defenses of his job performance," the blog post read.
Building frustrations have resulted in numerous employee demonstrations in 2021 alone concerning COVID-19 protocols, employee treatment and compensation.
The WMU-AAUP notes "an unprecedented narrowing of the practice of shared governance with faculty," in a list of grievances with the president.
In addition to the AAUP's vote of no-confidence, the WMU Faculty Senate conducted an independent two-question poll concerning the president's leadership and the state of the university under his guidance. 
The first half of the poll asked faculty if they agreed that "the President is an effective leader of WMU." Over 120 respondents of approximately 220 voted for "strongly disagree," and nearly 40 voted for "somewhat disagree." Only about 35 individuals voted for "strongly agree," or "somewhat agree," combined. Nearly 30 individuals voted "neutral," or "unsure."
When asked if they agreed that "WMU has improved as an institution during the president's tenure," about 125 voted for "strongly disagree," and nearly 50 voted for "somewhat disagree." Combined, about 20 individuals voted for "strongly agree," or "somewhat agree." About 25 individuals remained "neutral," or "unsure."
Bailey emphasized that this input from faculty groups has been ignored by the president and other administrators. Rather, faculty feedback is met with attempts to defend administrative choices. 
"The Board of Trustees' decision to award President Montgomery a $75,000 'merit bonus' and give him a retroactive raise came right after the presidents of TAU and the PIO pleaded with the Board to listen to a whole list of grave concerns about him," Bailey said.
Departmental Restructuring and COVID-19 Protocol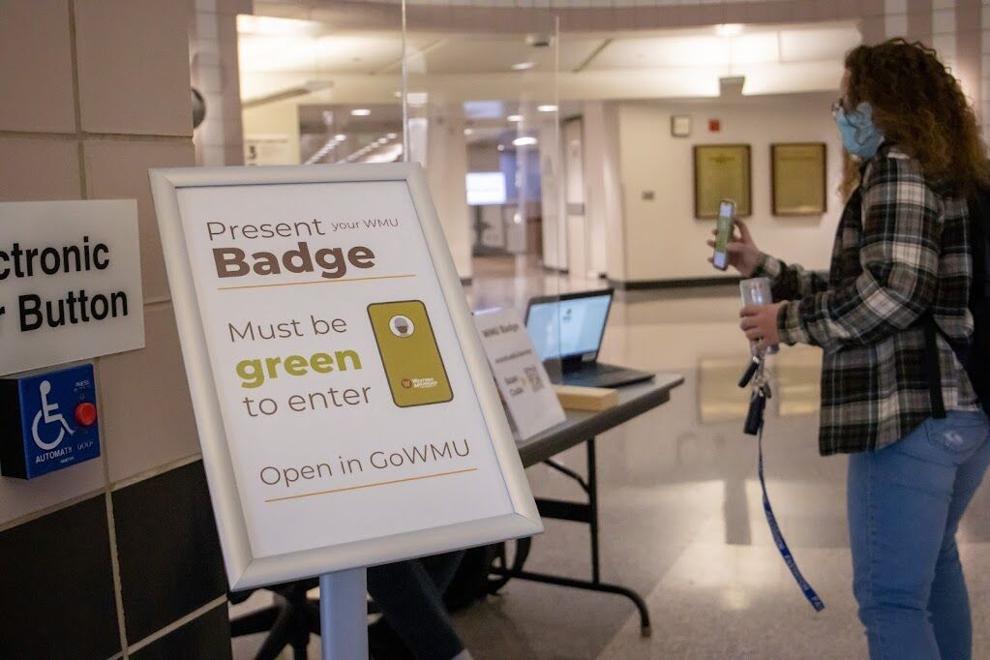 The WMU-AAUP cited departmental changes and pandemic protocol brought on by admin with little opportunity for input from faculty in their grievances against the president.
Bailey emphasized that restructuring attempts are taking place not only for individual departments but at the college level.
"To take just one example, a top-down restructuring plan was initiated in the College of Health and Human Services that would have made that entire college unrecognizable to students, faculty and staff," Bailey said. 
She continued: "My understanding is that the plan has been postponed, but only after loud and sustained grassroots protest from across that college."
Similarly, the group notes COVID-19 policies implemented without faculty involvement.
A WMU-AAUP internal presentation on the vote of no confidence created by faculty from every college except Aviation detailed faculty COVID-19 concerns.
"(There has been) little or no faculty input on pandemic safety measures; ignoring faculty concerns about teaching modalities, vaccination requirements, ventilation, badging, testing, contact tracing and lack of COVID-19 testing at WMU regional sites," the presentation read. 
Many community members have taken issue in particular with the university's badging system, which requires supervisors and faculty to police student and staff badge status to ensure safe campus access.
Students and faculty groups including the Teaching Assistants Union, the Professional Instructors Organization and WMU's American Federation of State, County and Municipal Employees took to demonstrations in September to call for increased COVID-19 safety measures. 
Problematic Budgets, Staff Cuts and Misconstrued Financial Status amid COVID-19 
A declared financial emergency is listed as a grievance by WMU-AAUP. The group cites resulting lowball compensation offers, staff terminations and higher workloads despite WMU's back-up funds for such an event.
"The simple fact is that the president claimed financial emergency for WMU almost as soon as the pandemic hit, despite the fact that WMU had millions of dollars in reserves," Bailey said. 
She continued: "Instead of tapping into WMU's unusually robust 'rainy day' money, the Provost and Deans were directed to compile lists of 'non-essential' staff members and instructors and eliminate them."
The university lost $45 million in the 2019-2020 fiscal year and projected to lose $85 million in 2020-2021, a 20% budget deficit. 
Pay cuts and layoffs began shortly after the pandemic hit. In April 2020 the Office of the President released a plan to layoff 240 staff members. Additionally, all hiring, travel and construction was frozen for the Spring 2020 semester. Some construction was canceled, saving $40 million.
Montgomery told the community to expect further layoffs at a town hall in May 2020.
The WMU-AAUP concluded that WMU administrators had turned their back on the core academic mission during the pandemic.
"At the same time that other universities were rallying to find ways to preserve jobs and morale, WMU seems to have leapt at this convenient excuse to 'downsize,'" Bailey said. 
The group noted these terminations as well as "the ongoing negative effects of staff cuts, including the erosion of the university's ability to adequately provide student support services," in their list of grievances. 
Bailey said that nearly every department has seen these cuts.
"I doubt that there is anyone on this campus who cannot tell multiple horror stories about how their workloads have become unmanageable and about how impossible it's become to serve students because of the draconian and arbitrary cuts to staff, not to mention the radical disinvestment in instructors and faculty," Bailey said. 
She emphasized the resulting failures in student services.
"I got an email the other day from a student who said that he was leaving WMU because of how horribly he was served by a critical WMU office," Bailey said. "He recognized that the problem wasn't the staff, but the WMU administrators who seem to have turned their back on what life is really like for those of us in the trenches."
Bailey said that staffing and budget cuts have dampened the spirit of many WMU employees and that the lack of response from administration has left faculty with little hope.
Editor's Note: This article has been updated to correct misattributed enrollment statistics.