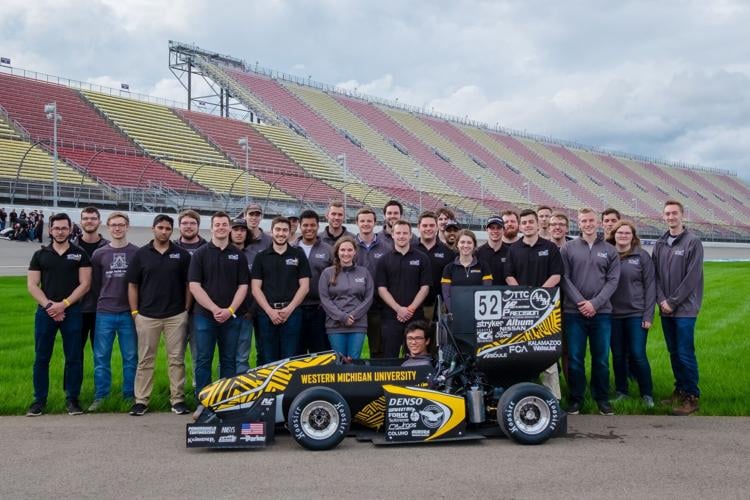 COVID-19 has negatively impacted many registered student organizations, or RSOs, this semester. One of the clubs affected by this virus is the Formula Society of Automotive Engineers, or SAE, team here at Western Michigan University. 
Formula SAE is an engineering RSO at WMU where students design, build, and race a formula one style race car each year. In May, they usually compete with the finished car at the Berlin raceway in Marne, Michigan.
There are many different teams within the full group who work on individual parts of a single car. Each of these teams have leads who assign work to others and dictate what they will be focusing on.
Usually the club is very hands-on and team oriented, with groups meeting in various labs throughout the build season. However, the COVID-19 pandemic has created new challenges that are difficult to overcome.
"Teams are restricted from lab access, so competition in May was canceled," said Suspension Team Lead, Alex Anthony. "We had to put our current car on hold because we haven't been able to get into the lab."
Another area of the club, the chassis team, is also having difficulty trying to work on a car remotely.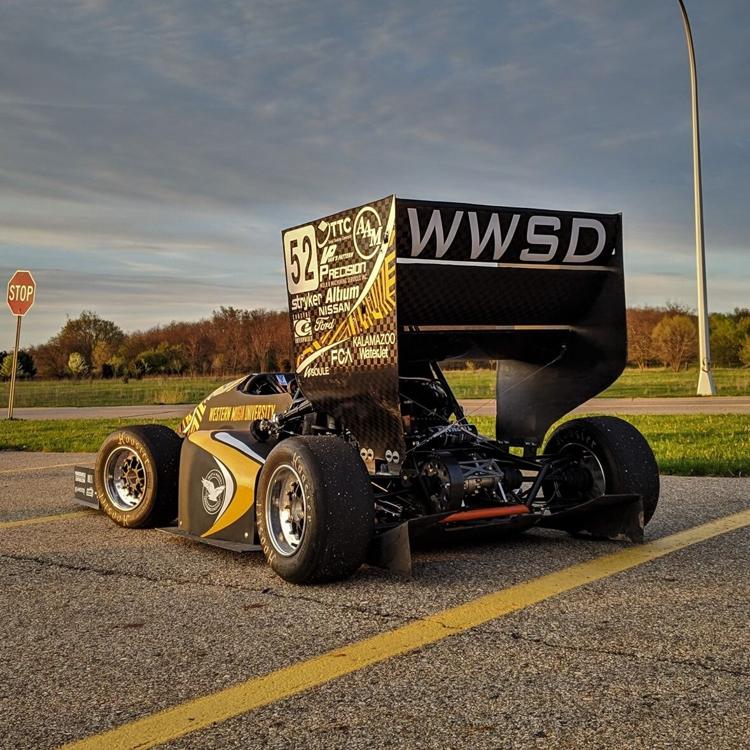 "You can't really do any assembly, hands on welding, or anything in person so we had to transition to a fully complete redesign of next year's car," said Chassis Team Lead, Mitch MacDermaid. 
Perhaps the biggest issue the team faces is the void of leadership left by graduating seniors who cannot easily pass the torch to new team leads without meeting in person.
"Every year we host elections to (find out) who's the next team lead," said Electrical Team member, Ryan Blowers. "We have to have new team leads; I feel like it's going to be tough."
Another daunting issue for the Formula SAE team is finding new members despite the cancellation of major recruitment events.
Most events that encourage students to take interest in clubs, such as Bronco Bash, have been forced to go online, where attendance is lower and not all clubs are participating.
"That's a difficult part," Anthony said. "When it's (Formula SAE), our big recruiting events are Bronco Bash and then Passport Day at the Engineering College. Because we can't do that, this year our numbers are going to be down."
Despite the challenges facing the club, they are still moving forward the best that they can. While they have not been able to so much as touch their car in months, the team is still optimistic it will be a successful year.
"I think I can speak for everybody when I say we're all excited to get back to our regular routine," MacDermaid said. "It'll be a good year for us no matter what."
If you're interested in building a racecar from the ground up or just love engineering and want to join Formula SAE, email Nick Durham at nicholas.a.durham@wmich.edu or call/text him at (248) 882- 2598 to get started.