Round four of 89.1 FM WIDR's Battle of the Bands continued this past Monday night, with the rivalry of the bands Katy Needs a Life and Coastal Car. 
Katy Needs a Life started round four showcasing a few of their favorite songs.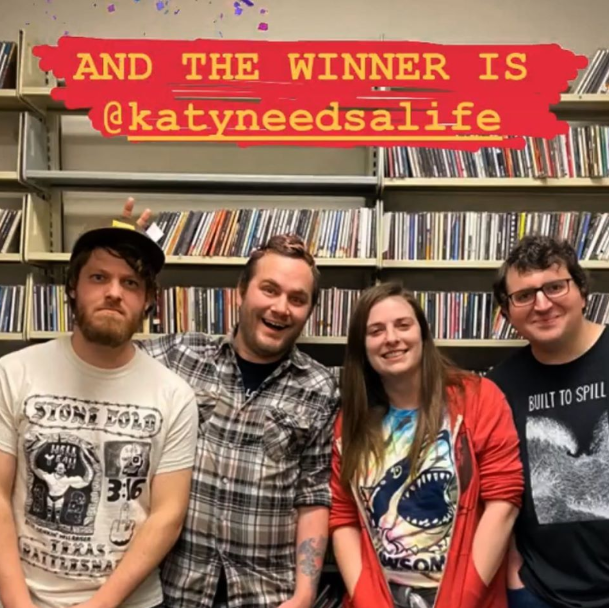 Lead singer Katy May started Katy Needs a Life by herself thirteen years ago, with the whole band coming together years later.
"I started doing Katy Needs a Life when I was preparing for a high school variety show, and then in 2015 we came together as a full band," May said. 
Katy Needs a Life is influenced by a lot of different bands and sounds. May loves the Beatles and she takes a lot of inspiration from them. The rest of the band has their own individual influences, coming from multiple different artists and sounds. 
Drummer Jake Simmons takes a lot of inspiration from the other band he is part of: Jake Simmons and the Little Ghost. 
"I've had drummers in my other band that I have loved. I try to play what I think they would like," Simmons said. Overall the band likes to describe their sound as "Sad Pop." 
"Bringing down parties, that's our ammo," May said. The band is releasing a record this year and plans to go on tour. 
Coastal Car preceded Katy Needs a Life and brought a Rock and Roll sound to the competition. 
Lead singer Andrew Buczek normally operates Coastal Car as a solo endeavor, but uses a band when performing live. 
"I played solo for three years and this is the third generation of Coastal Car," Buczek said. 
Coastal Car is heavily influenced by Rock and Roll, especially when performing live. They take a lot of inspiration from Elvis Costello and Pavement. 
"Not everything I record sounds like rock and roll, but Coastal Car live has been like that lately," Buczek said.  
Buczeck plans to stop using the name Coastal Car and go under the name Jimmy Kane to strengthen his solo project. 
"I think when [the] Jimmy Kane name starts everything will become a little bit more serious and committed," Buczek said.
Until then, Buczek plans to continue creating and recording under the name Coastal Car. 
The round four winner of Battle of the Bands is Katy Needs a Life. Tune in on Monday to 89.1 WIDR FM to listen to the start of Semifinals.