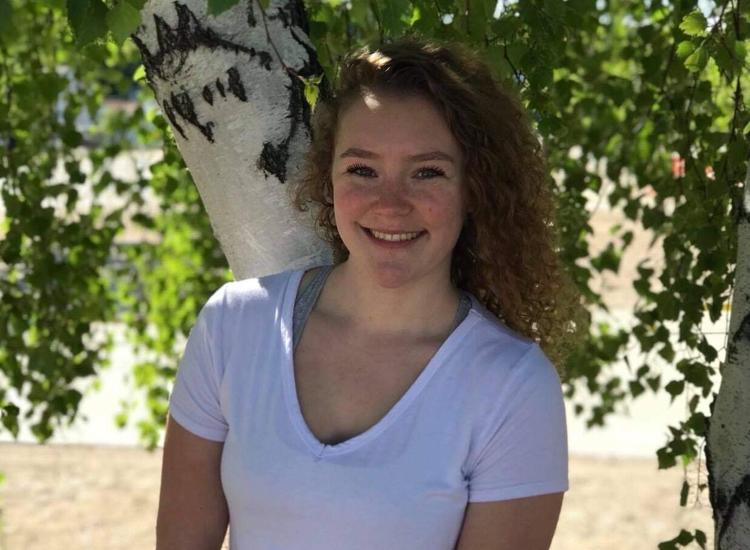 WMU student, Hanna Korn, has a seasonal solution to maintaining her sanity during the ongoing COVID-19 pandemic— gardening.
Korn first started pursuing gardening as a way to interact with nature and relieve stress. Since then it has evolved into a way to earn extra money.
"To me, it's relaxing and it's an easy way to help people who may not have the time or skill set to do so," Korn said. "I enjoy being outside and interacting with nature as much as I can and this is a great opportunity to do so. I've also had other summer jobs doing this kind of work and I have really enjoyed it."
She enjoys connecting with others through her work and aiding them in achieving their ideal garden or yard aesthetic. 
"Even if the work I am doing is pulling weeds or something others might see as a chore or undesirable work, I'm able to be outdoors, learn, and help someone while doing so," Korn explained.
Much of Korn's expertise has been learned from Angie Girdham, a horticulturist at Hillsdale College she has worked with for the past two summers.
"Working with Angie has encouraged me to take more plant-based classes like botany which I plan on taking in the fall," Korn said. "As of right now, I am studying biology and a biology major can bring me many opportunities for a future career."
Even if Korn doesn't choose horticulture or gardening as a career, she'll still pursue it as a hobby. For now, Korn is taking gardening jobs near her home in Hillsdale, Michigan. Luckily, the pandemic has not severely impacted her business opportunities.
"I am able to get directions from a client and talk through with them their needs and the end goal over the phone or while staying six feet apart," Korn said. "I'll also wear a mask if it makes my client more comfortable while we talk. And to limit interactions between us, I bring my own tools to work with."
For business inquiries, Korn can be reached by messaging Hanna Korn on Facebook or by phone at 517-212-6267.