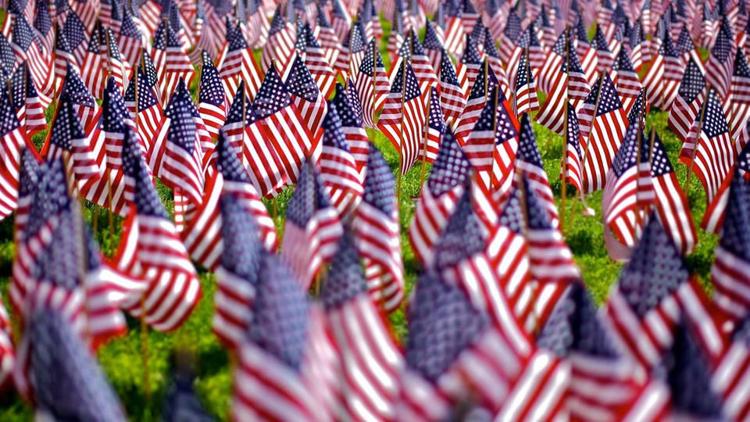 Temperatures have reached 70 degrees, just in time for Memorial Day celebrations. With COVID-19 social distancing, this is guaranteed to be a holiday like no other.
1. Cap your invites at 10 
So far, under Governor Whitmer's 'Stay at Home Order' you can gather in groups of ten people at most. At first glance, shortening your guest list to ten may be daunting if you're used to large family gatherings. How do you choose ten people out of all your aunts, uncles and cousins? It's a lot harder to hide from the extended family you haven't seen all year if there are only 10 people. On the bright side, it gives you an excuse not to invite your creepy uncle Sam or your overly affectionate great-aunt Gretchen.
2. Space your seating 6ft apart
Just like standing, you'll want to sit six feet apart. This seemingly arbitrary number is because if someone coughs, the particles spread between three to six feet. If you're thinking of disregarding this guideline, imagine the flecks of spit that have inevitably hit your face when someone sneezes too close. Pretty nasty, right? Plus, if you're sitting six feet apart, it's impossible for someone to try to steal your food.
3. Use disposable dining ware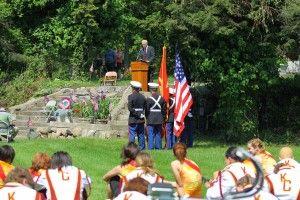 There's a low chance the virus spreads on surfaces but it's better to be safe than sorry. On the bright side, if you throw everything away, there are fewer dishes to wash afterward. When you do get your disposable dish, make sure you keep up with it. If you mistake a cup for someone else's and decide to take a chance, don't risk it, just get a new one.
4. No touching
This should be a no brainer! The virus primarily spreads through human contact so above all else, don't touch your guests. Instead of a handshake, opt for an elbow bump. Even if you're dying to hug them, or someone has some dip on their face they can't seem to get off, keep your hands to yourself. If your aforementioned great-aunt Gretchen is offended by your safety-practices, just remind her she can get all the love she wants when she's vaccinated. 
5. Wipe down surfaces
Like I said before, there's a low chance you'll contract the virus from surfaces but there's no harm in being overly cautious (unless you're washing your hands until your skin is numb). Grab a bottle of Clorox wipes (if you can find some) and give those chairs and communal objects a quick wipe down. If you want to be extra cautious, you could also give those chairs a quick once over.