On January 31, Louis Tomlinson, former One Direction band member, released his debut solo album "Walls." 
Tomlinson is the last of the former bandmates to release a solo album since the band split in 2016. For comparison, Zayn (who defected before the split) released "Mind of Mine" in 2016, Harry Styles released "Harry Styles" in 2017, Niall Horan released "Flicker" in 2017 and Liam Payne released "LP1" in 2019.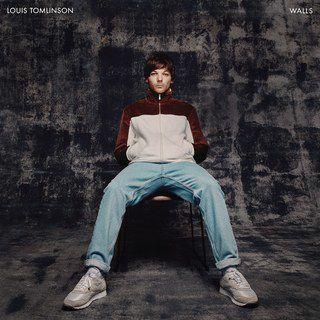 With this release, Tomlinson was tasked with separating himself from the shadow of his boy-band past. Ultimately, at this he fails.  
"Walls," the sixth track and namesake presents the center focus of the album. Tomlinson describes how the walls that protect his soul come "falling-down" for his significant other. The track ends with "nothing wakes you up like waking up alone," implying that this vulnerability ended in heartbreak. 
Other tracks follow through on this concept. "Habit'" describes his partner as an unbreakable habit. "Two Young" describes a relationship that failed due to emotional immaturity.  
"Chasing the high but it was always you, always you / Should've never let you go, oh-oh," Tomlinson sings on the chorus of "Always You," the eighth track. 
With this theme in mind, the first track "Kill My Mind," feels unnatural and out of place. It fails to set the tone for the tracks to come or convey a vision for the album. On top of that, Tomlinson lacks the vocal range to match the power the strong strives for.  
In an interview Tomlinson said: "That song was written for two reasons: One, I was listening to the album and it annoyed me that I didn't quite have that moment of excitement, and I think that song definitely evokes excitement. [Two,] it was a bit of a statement of intent."  
"Two of Us," which was released in 2019 is arguably the strongest song on the album. Tomlinson refers to this track as "the most special song (he's) ever written," and you can feel the passion in his voice.  
The concept behind "Walls" lacks the emotional maturity that is expected from Tomlinson. At 28 years old Tomlinson has many experiences to draw from, including parenting his four-year old son. The lack of authenticity is apparent. The songs are generic and lack a personal connection. 
The album is reminiscent of something One Direction would release if they were still together now—except worse.