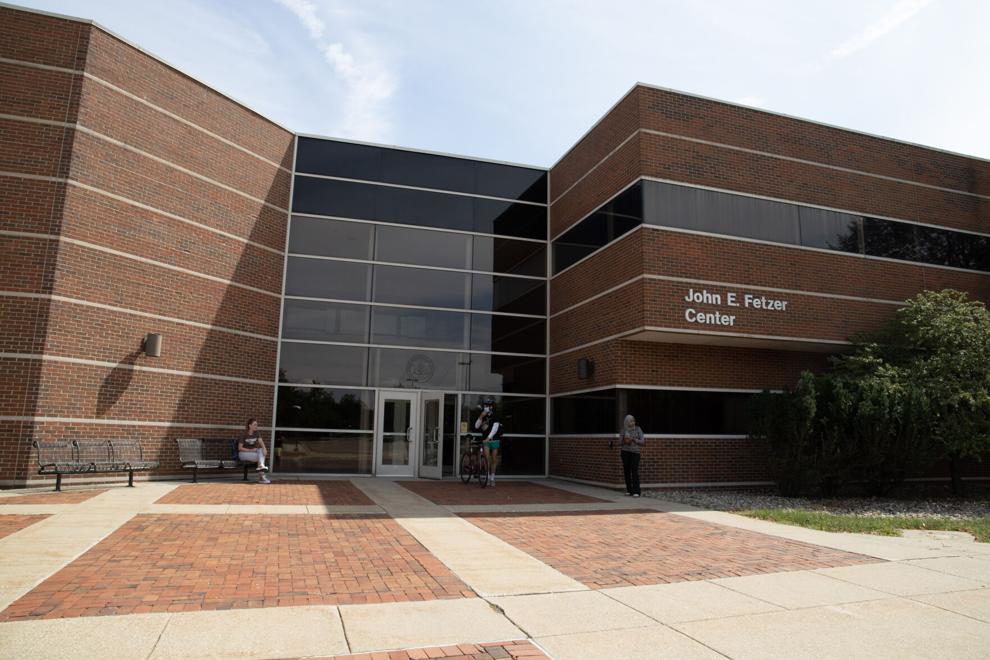 Western Michigan University OUTspoken held Pride Prom in the Fetzer Center Ballroom on Saturday April 9. Organizers provided students with professionally catered food, LGBTQ community icon songs and a prom royals court. 
Executive board member of OUTspoken, Sam Schultz, saw thirty to forty students attend, wearing anything from formal wear to jeans and a hoodie.
"We know that we basically have two years worth of students at WMU who got their proms canceled in high school, so we wanted to recreate high school prom," Schultz said.
Schultz shared how OUTspoken wanted to go back to old traditions and have a fun event for students who didn't get one because of COVID-19.
"It's really important to have gender inclusive events like that because saying the words for example prom king and queen excludes people …. Puts emphasis on heterosexual relationships cisgender people," Schultz said.
Schultz described what students wrote on the prom royals court bids.
"Break those gender walls and just like people said in their bid, it's like break those stereotypes and those gender walls and just have everybody have the opportunity to do something that they never could before because it wasn't open to them," Schultz said.
Schultz shared how students were required to wear masks and have a badge to enter.
"We're still alive. The campus is still alive. We can still do things during COVID and we can still heal," Schultz said.