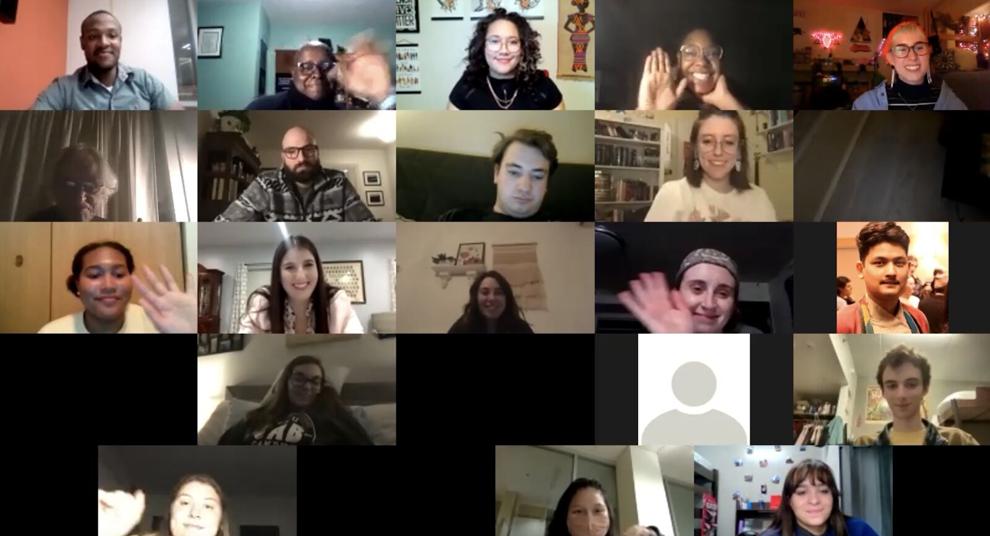 Western Michigan University's Campus Activity Board hosted a student activism panel over Zoom to discuss how students can engage in and promote causes they are passionate about on March 18. The five-person panel answered students' questions and gave advice for current and future activists.
The event began with an introduction of the panel members by the host, Marley Reilly, CAB's Cultural Event Coordinator. After the introduction, the panelists were asked to define activism.
"Activism is the mission of constantly striving for change," said Jamel Fortune, President of the Black Student Union. "Being able to defeat yourself and change is the sign of an activist."
The other panelists agreed with Fortune's definition, all stating a definition that included the theme of change. In a subsequent question, Dr. Candy McCorkle, Vice President of Diversity and Inclusion, made an important distinction about activism.
"Activism shouldn't try to convince, but rather, educate and present perspectives for others to learn," she said. "Converting people creates an 'I'm right and you're wrong' situation that can alienate potential activists."
One question that was posed to the panelists asked about the modern tools available to those wishing to make change. Specifically, how online activism could blend with grassroots activism to prompt a movement.
"Media can help raise consciousness and awareness," said Taylor West, President of the Western Student Association. "However, it's important to stick to your goal and strategy to avoid straying too far, especially online."
Many of the other panelists agreed and warned against a cause's ability to twist and degrade online if not conducted carefully; the solution, they agreed, was to define the problem and present a clear course of action.
McCorkle commented on the grassroot portion of the question, reinforcing the idea that both mediums are effective avenues for activism.
"The large, organized movements we see today began as grassroots movements," McCorkle said. "It starts with a few people who realize something has to change."
Near the end of the night, Reilly asked the panel how they differentiated between performative activism and true ally-ship. Stated in simpler terms, how does one separate individuals who seek attention from those who genuinely seek change.
"It's what someone does when I'm not in the room," said Gigi Stahl, a graduate student studying social work and assistant in leadership development. "When no one is around, do they still continue the good fight?"
The event closed with suggestions on how to get involved and how to bridge the gap between WMU students and the Kalamazoo community.
"Start with something you're passionate about," said panelist Dr. Don Cooney, Associate Professor for the School of Social Work. "A lot of people in the community care about the same things as WMU campus students do."
McCorkle agreed with this suggestion, and asserted that it's much easier to devote time and energy to a cause about which someone is passionate. Speaking to WMU students, West suggested joining a Registered Student Organization.
"Being in a group of people who care about the same thing is very powerful," West said. "Success breeds success."
Similarly, Stahl believed being in a positive environment - and continuing to foster an efficacious dynamic - was the key to continued progress. Emphasizing trust and love in a community causes the movement to gain strength.