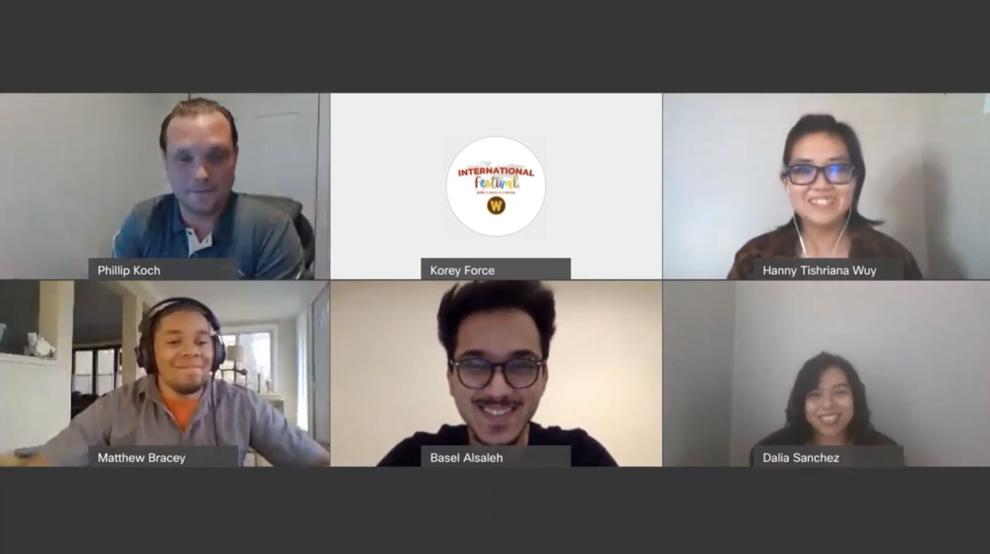 Western Michigan University's Haenicke Institute for Global Education hosted its annual International Festival this week exploring food, fashion, fun and more. Hosted virtually on YouTube this year, the festival offered publicity to Registered Student Organizations and an opportunity to win a cash prize April 7 to April 9.
Since 1989, the International Festival has enabled students to experience international food, culture and fashion without the associated travel costs. The Haenicke Institute connects RSOs and international organizations to enrich the experience.
"It is an event like no other," said Aashray Shrestha, an international student from Nepal majoring in computer science. "The energy everyone brings makes it so welcoming and it really is an experience to learn about different cultures."
Due to COVID-19 restrictions, the festival was canceled last year. In order to avoid missing another year, the festival was modified to fit a virtual format.
"I missed the interaction part," Shrestha said in regard to the virtualization of the event. "However, it still provided what everyone looks for … (and I'm) thankful to everyone who participated even during this difficult time."
This year's festival, themed "Keeping Us Connected" invited students to vote on their favorite presentation to determine which group wins the $300 cash prize. The festival resumed each day at 6 p.m., followed by the release of each video presentation for that night's theme.
The festival began with an introduction from WMU President Montgomery and segued into presentations focused on international foods. Throughout the night, attendees could vote on their favorite submission via an online poll.
On Thursday, the winners from the previous day were announced. Following that, similar video clips were presented showcasing different fashion components from around the world. The festival highlighted cultural songs and dances on Friday to conclude the three-day event.
Students can view the recorded festival by visiting WMU International's YouTube page. More information about the festival and schedule can be found here.