As both returning and incoming Broncos arrive for the start of the fall semester, there will be no shortage of events and activities to keep everyone entertained as they settle into place on campus.
The school year kicks-off with move-in weekend starting on Friday and carrying through Sunday with some events scattered throughout the weekend.
A big point of interest for many Freshmen this weekend are the activities set up as part of Fall Welcome.
"It's a blast," said Kate Williams, one of the Fall Welcome ambassadors. Williams and fellow ambassador Audriana Skonecki are in their first year of working as an ambassador while Mackenzie Kuhns is in her second year and they are just three of about 215 ambassadors this fall.
"You can always see a big difference between when [students] come and when they leave," said Kuhns, discussing the appeals of working as an ambassador.
"I've been wanting to do this for a while," said Skonecki. "It's interesting to see who becomes an ambassador next year," added Williams. Williams, Kuhns, and Skonecki are excited to meet their new students and hang with their fellow ambassadors.
During this weekend, there will be some required events for the new students to attend such as Stadium Night, where the entire incoming class gets together, as well as a top-secret event just for the new students.
The activities this weekend aren't limited to just Freshmen, as there will be many events for the entire student body.
Taking place at Miller Auditorium on Sunday, Curtis Zimmerman will perform at 10 a.m. Zimmerman is a multi-talented performer and author who is adept at fire-eating and juggling.
The Miller events continue through the next day with Kinetic Affect, a story-telling duo with experience performing on America's Got Talent. That evening is also the first Miller Movie at the Miller Fountain hosted by the Campus Activities Board.
On Tuesday, the day before classes are set to begin, the annual Bronco Bash will be held on the Sangren Mall from 3-7 p.m. in the afternoon.
The festival in the center of campus that kicks-off the school year will provide both new and returning students with an opportunity to meet with organizations associated with the school as well as some local businesses. 
Bronco Bash will look a bit different this year due to the ongoing construction of the new student center, neighboring Waldo Library.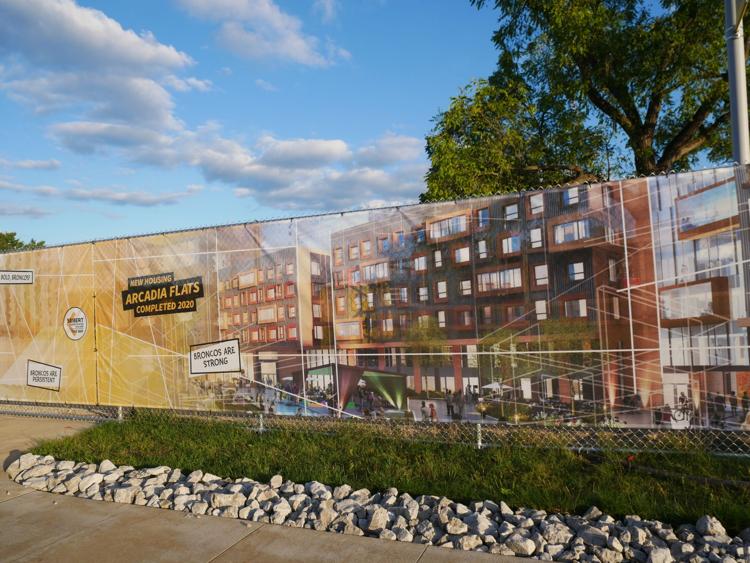 "About 60-70 booths were moved because of construction," said Chris Sligh, Director of Student Engagement — the organization tasked with putting on Bronco Bash each year. "The majority of those booths were moved in front of the Oaklands."
The annual event will feature a performance by Desmond Jones, a native Michigan rock band. There will also be performances by No Strings Attached and Here Comes Treble, two popular WMU a Capella groups.
For more information about activities and entertainment during Welcome Week, visit: https://wmich.edu/transitions/fall-welcome