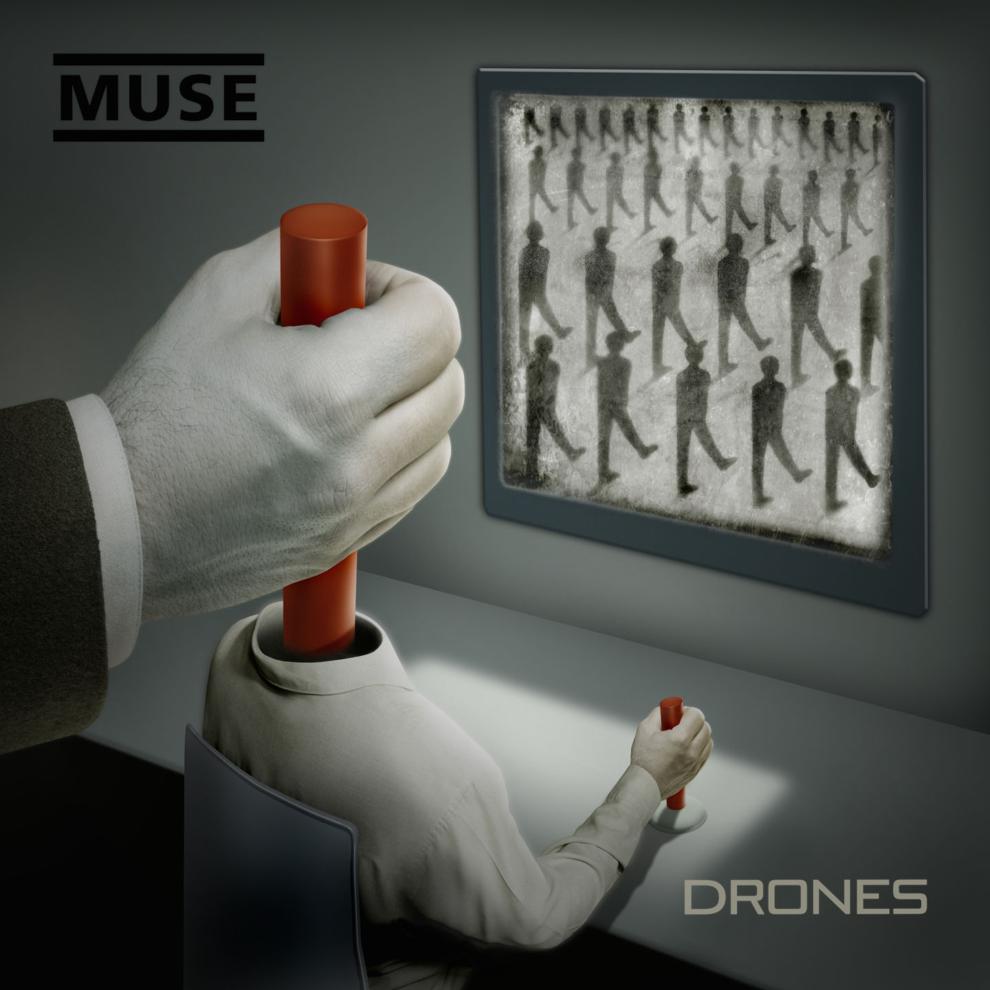 On June 8, alternative rock band Muse released their seventh album, "Drones," a highly anticipated follow up to their 2012 release "The 2nd Law."
Muse is a band from England that formed in 1994 and gained worldwide notoriety through their 2009 album "The Resistance" and singles like "Uprising." The band has remained a consistent trio including frontman Matthew Bellamy, bassist Christopher Wolstenholme and drummer Dominic Howard.
The band is notorious for writing complex and intricate compositions combined with a lot of political lyricism. These elements are present in "Drones."
From the solid opener "Dead Inside," the band paints an intricate image dealing with war, casualties, and as the title suggests, drones.
The album is surprisingly eclectic, which may be unexpected from them. While some songs sound like what most people would expect from Muse, others deviate away from that sound to the point where it doesn't sound like them anymore.
This can be a good or bad thing, depending on the listener. Personally, I thought it worked effectively but was passable, not great.
On one hand, there are songs like "Psycho," which is a strong song and sounds a lot like the song "Uprising," but sounds like what fans might expect from the band: a straight rock song with driven lyrics.
There are songs like "Aftermath," which is a very different song that musically stands out from the rest of the album. This song is one of the best songs on the album and displays a lot of emotion with its use of synthesizers and bass.
The title track, "Drones" steers in a completely opposite direction from the opener, an overlapping chant that is interesting to listen to and doesn't use instruments except for their voices.
Also clocking in at 52 minutes and 40 seconds long between 12 songs, the album is a little bit lengthy, but it's not too distracting.
Overall, "Drones" gets 8 out of 10. Any fan of Muse's previous work will probably enjoy this album and any newcomers will get an idea of what the band is about in this album.