Behind the food trucks and picnic tables, underneath metal clouds and a light drizzle, a familiar smell filled the air on downtown Kalamazoo's Bank Street. It was as if an estate sale and a county fair collaborated with The Salvation Army to create a custom fragrance.
While some of the merchandise from the more than 60 vendors probably were found from those exact places, on Sunday, June 9, that smell was conceived from Vintage in the Zoo at the Kalamazoo Farmers Market.  
Collectors, thrifters and artists lined the market isles with an assortment of items, ranging from furniture and handmade accessories to vintage hats and clothing. The wide-ranging selection of product was as intentional it has been successful for Vintage at the Zoo's founders, Kalamazoo natives Megan Zielke and her husband Patrick Turner.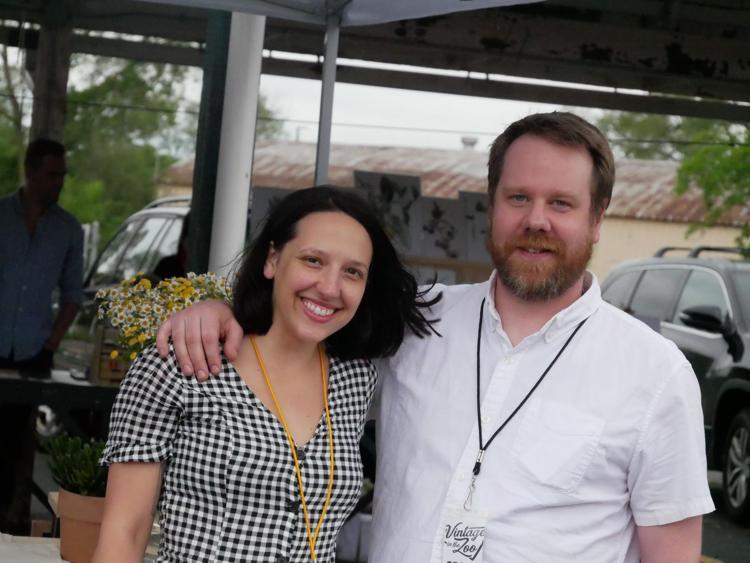 After graduating from Colombia College Chicago in 2000, having spent his entire career in marketing and branding, Turner says he's never worked for an organization whose metrics span across different demographics quite like the one he and his wife started three years ago.
"I think creating a market that is eclectic, but really well curated and has something for everyone has really been a goal," Zielke said. "We see through our analytics, we have people 16 to 17 years old, men and women, up until baby boomers who are really interested," Turner added.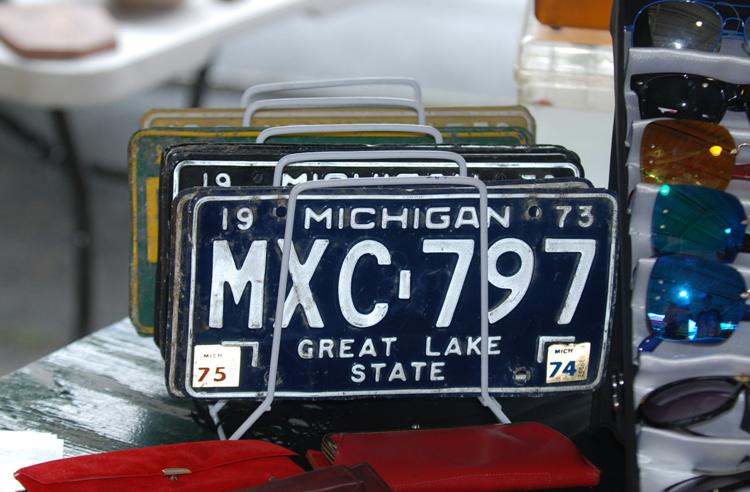 While there are other vintage inspired markets around Kalamazoo, primarily gearing towards country-chic, craft or repurposed goods, Zielke and Turner say their time in Chicago and San Francisco inspired the idea for a youthful, more modern approach to vintage.
"There's a space for it here, being a college town with Western and K (Kalamazoo College) Turner said. "We've gone to similar markets in larger cities, with the huge base of kids and young people. We thought it would do well, but we've been able to put our stamp down, way faster than expected."
With her background in fashion merchandising, Zielke acts as a curator and creative director while Turner leads production and marketing. "It's definitely a collaborative effort between the two of us," Zielke said.
Since beginning the market in 2017, the couple has seen consistent growth in vendor attendance and customer attention.
With 17 vendors the inaugural year, Vintage in the Zoo yielded no less than 40 at any of their events in 2018. This year, with all of their booth spaces sold out on Sunday, with no less than 60 vendors at any of their events on Bank St. this year.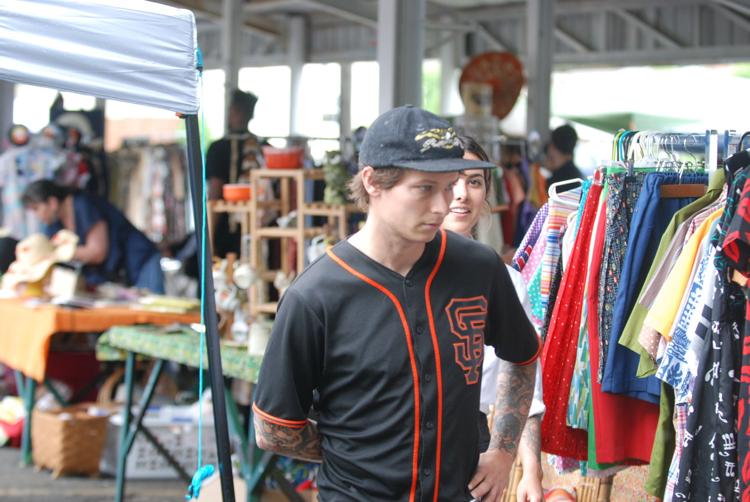 "We made this decision a couple of years ago, to kind of embrace the whole concept of, if you wait for the right time, it's never the right time, so it's always the right time," Turner said.
Turner and Zielke credited Western Michigan students as one of the reasons why their event has continued its steady growth.
"We started postering on campus last year, and right after we did that, we saw a jump in attendance at the markets," Turner said. "It's rad that Western's here because I think that's been a big part of our success."
Western Michigan senior and University studies major Grace McElhone agreed Western students have a noticeable presence at the event. Introduced to the event by her job at the Kalamazoo Farmers Market last year, the assortment of styles among the vendors — ranging from 1940's workwear to mid 90's Tommy Hilfiger jackets – keeps her coming back.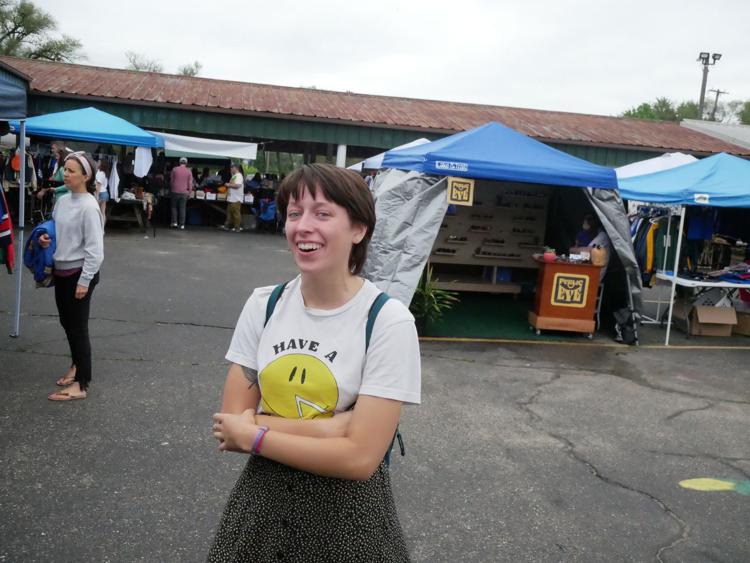 "I go to Vintage in the Zoo because I really like seeing what all the different vendors have curated and seeing so many people I know also shopping there. McElhone said. "It's also really great to see that space being utilized for more than just farmers markets."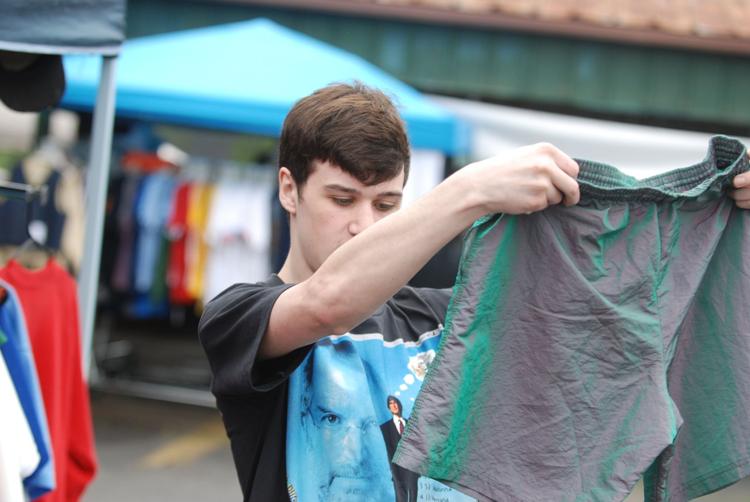 While the Kalamazoo Farmers Market on Banks St. serves as the host to Vintage in the Zoo's main Sunday markets, this year, they've brought a smaller version of the event to Bates Alley.
The Zoo HOP-UP Block Party will take place every first Friday of the month until October at Bates Alley in downtown Kalamazoo from 4-8 p.m. The VITZ HOP-UP Block Party offers a more narrowly selected field of vendors while still offering food and music just like the event on Bank St. That event is scheduled for July 12, and runs from 4 to 9 p.m., 
The next Bank St. iteration of Vintage in the Zoo takes place on August 4, before completing their yearly calendar with the final event on Bank St. happening on October 6. Visit vintageinthezoo.com for more information.