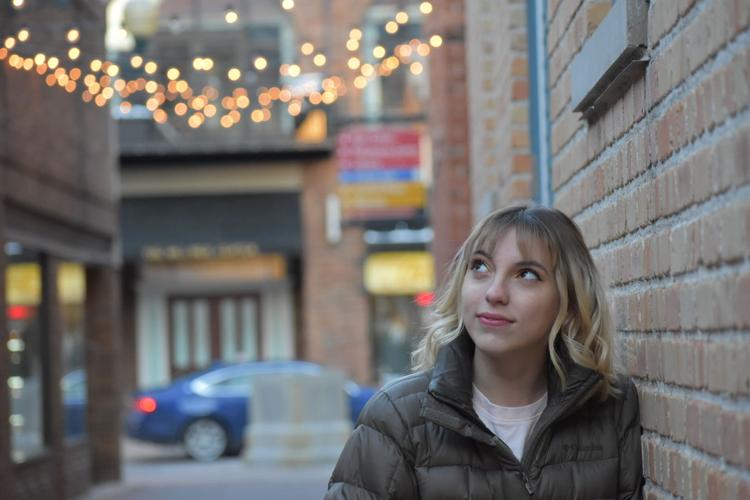 While many of us may be anxiously anticipating the end of Governor Whitmer's 'Stay at Home order,' the future is still uncertain for those living at high risk for contracting COVID-19.
Individuals over the age of 65 and with severe illnesses are more likely to experience severe symptoms if they catch the virus. First-year jazz student, Grace Betzold, falls into this category as she has severe asthma and a weakened immune system. 
"It's extremely isolating being high risk," she said. "I had to leave campus as soon as they announced the closure and I haven't spent time around anyone but my family since."
At the start of the pandemic, Betzold's family took many precautions to ensure her safety. She began isolating on May 12.
"We couldn't even let my brother come home for a while because he had a cough and had been living at college," she explained. "We couldn't risk him bringing it in, so he had to put himself at risk by staying on his campus until we could be sure."
Moving out of the dorms was a very stressful experience for Betzold. At the time, studies on whether or not masks slowed the spread of the virus were inconclusive. 
"I was constantly worrying during that time because any time my asthma was worse than average I had to consider whether it was just asthma, or something worse," Betzold said.
As the pandemic escalated, it was frustrating for her to watch people disregard social distancing guidelines. She has been prioritizing her mental health to manage feelings of loneliness resulting from isolation.
"I genuinely think my mental health is suffering a lot from the consequences of the pandemic," Betzold explained. "It's not only hard to be isolated, but learning new ways of communicating and doing work is so stressful and makes your brain feel very scattered."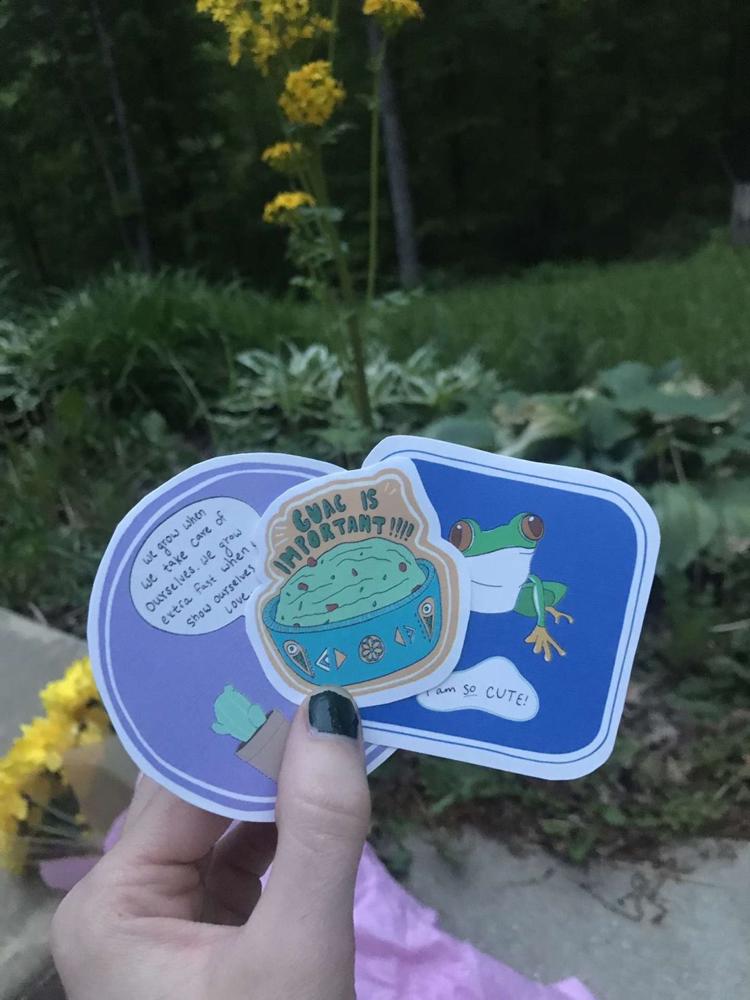 She has been focusing on making comforting music and drawings as well as trying to comfort others who are having a rough time. Soon, she plans on opening an Etsy store to sell homemade stickers.
Over the last month, the mental stress of isolating has become more bearable.
"It's gotten easier and less frustrating to deal with," she said. "I know a lot of people feel the opposite and are more eager to get out now than ever, but I'm honestly feeling safe and comfortable at home despite missing my normal life!"
A 'Stay at Home Order' is no longer in effect in Martinsville, Indiana, where Betzold lives, but she has yet to go out and interact with friends.
"I'm hoping within the next month I can go out, but it will definitely be with a mask and religious sanitization," she said.