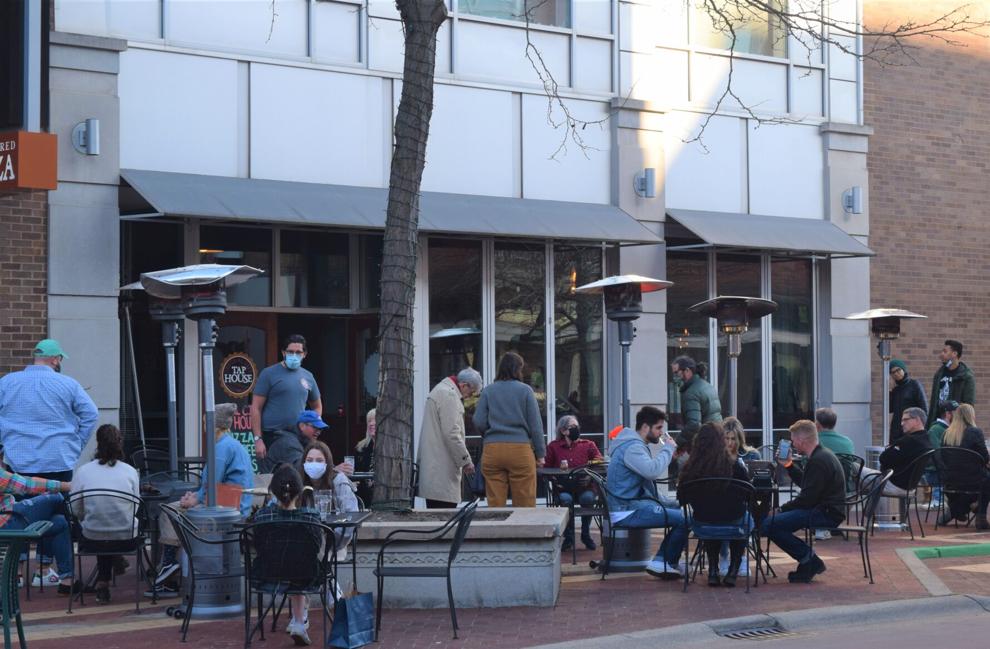 Restaurant Week was a celebration of downtown Kalamazoo's perseverance during the challenging times the pandemic has brought. 13 restaurants were chosen to promote different items for customers to choose from and vote for. 
Restaurant Week ran March 5 to 14, with customers dining indoors or out. This provided the businesses with not just more seating, but more customers to try their cocktails for the March Mule Madness or their chili for the chili cook off.
Downtown restaurants also had to consider when to open to the public as their closing hours had changed with the new COVID-19 guidelines. Megan Behymer, the Communications and Marketing Manager behind the event, was excited the event was able to occur with indoor seating available. 
"With all of the challenges they are going through, the restaurants are trying to be open more in the evening to get more value," Behymer said.
Over the past week, the 13 restaurants had their own deals going on of $10, $25, $35, and a new $49 takeout option. With these deals, the restaurants also gave special meals associated with them. 
"We try to draw attention to downtown restaurants to provide the community with a fun weeknight for the family," Behymer said. "We do a cocktail competition every year. This winter's competition is March Mule Madness."
Several of the restaurants that participated in Restaurant Week created different cocktails to be voted on by the public. The public could purchase a cocktail and vote for their favorite.
"We like the thought of a competition to get the public more engaged, whether it was eating chili or drinking cocktails," Behymer said. "Restaurants just got up to 50% capacity limit, and there's definitely a big need for customers at local businesses so don't limit yourself to just one."