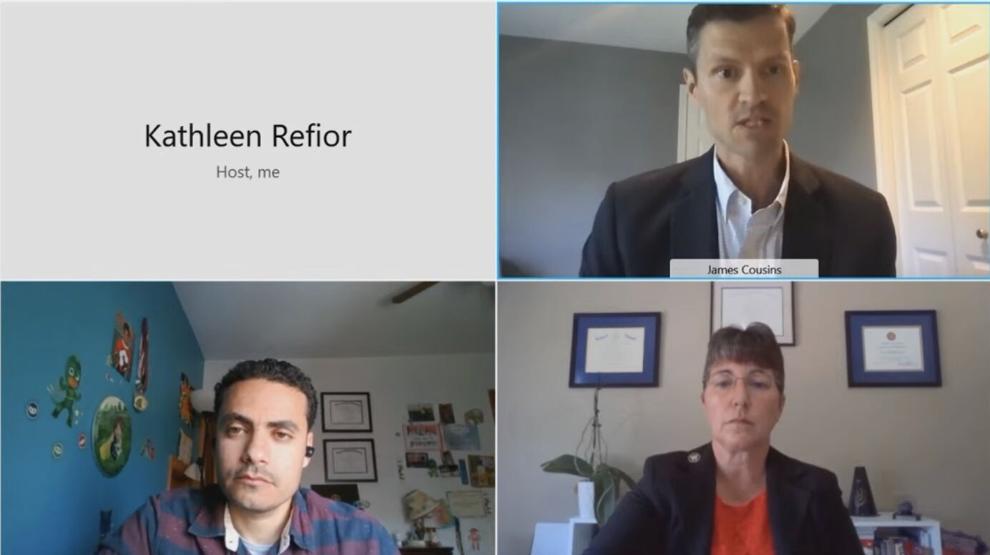 Western Michigan University's College of Arts and Sciences hosted their final webinar Wednesday April 14 exploring the effects of COVID-19, focusing on changes to accreditation and higher education. The webinar was streamed live on YouTube, featuring preliminary results from an ongoing study.
Hosted by Dr. Terri Kinzy, Vice President for Research and Innovation, the event started with an overview of COVID-19's impact on universities and higher education. After the introduction, Dr. James Cousins, Associate Dean of the College of Arts and Sciences, and Wessam Abdelaziz, an evaluation and research graduate student, began their presentation.
To start, Cousins and Abdelaziz defined the purpose of their study: to assess COVID-19's impact on the accreditation process. This process is vital for higher education institutions as it is a metric of validity and quality of an institution. Like other universities, WMU routinely undergoes the accreditation process by a third party accreditor.
Their research was composed of two phases: Phase I and Phase II. The first phase focused on qualitative data stemming from interviews with accreditors. Conducted over the past year, it assessed the impact of COVID-19 in real time.
Phase II will gather quantitative data to complement the quantitative results from Phase I. The quantitative aspect of Phase II will consist of survey data and numbers versus Phase I's interview-based and open-ended data.
In contrast to research that heavily rely on test results, or studies that aim to identify patterns in quantitative data, Cousins and Abdelaziz's research combines both approaches. Abdelaziz noted most students don't experience this type of two-front methodology.
"Usually, in our training as students, we focus on either qualitative or quantitative data," Abdelaziz said. "(Combining both in a single study) has been a fascinating experience to say the least."
Phase I of their research made several key conclusions regarding the effect of COVID-19 on accreditation. It found that communication, virtualization, and large-scale change were all possible in the accreditation process.
Cousins and Abdelaziz are set to begin Phase II of their study within the next few months, which will gain insight from academic institutions on the effect of COVID-19.
"I'm interested in the institution's perspective on that if there is a disconnect," said Cousins. "This is a potentially rich vein of research that could be very informative across higher education."
For more information, the full seminar can be accessed on YouTube.