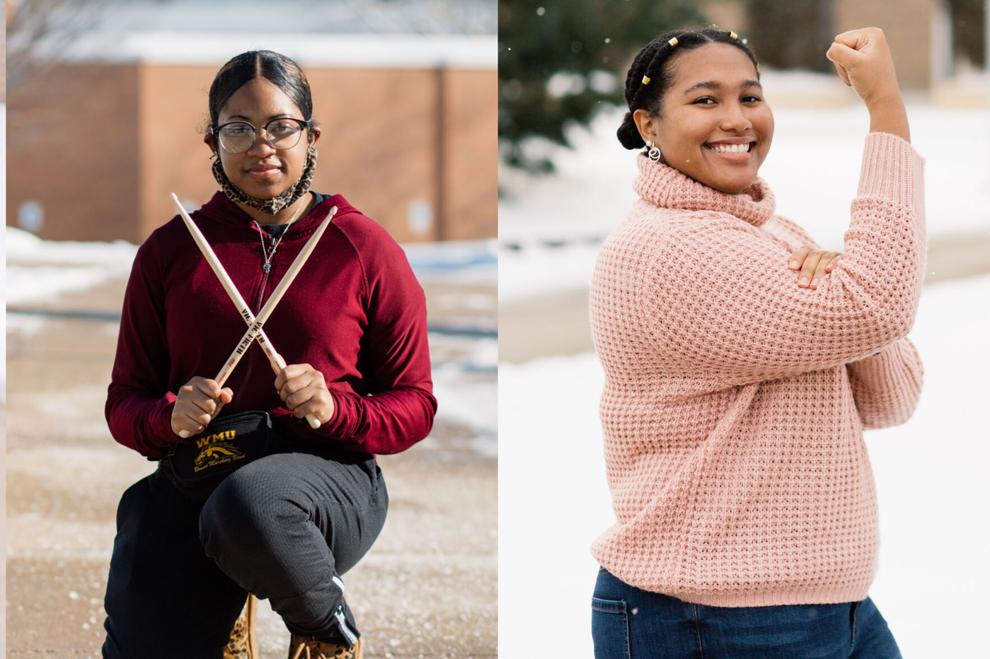 Asia Gardner, a sophomore at Western Michigan University, sat unmoving and completely focused on the television screen at home. Chills ran down her spine and tears welled up in her eyes as she watched the first woman ever to be sworn into office as Vice President of the United States. 
Gardner recognized the inspiration and confidence she could already see building in her little sisters and grew even more hopeful for the future. She wasn't the only young woman attending WMU that became overwhelmed with emotions as Vice President Kamala Harris was sworn into office Jan. 20. 
Shekinah Lee, a senior at WMU in the School of Communication, felt empowered when she saw Biden's appointed Director of Communications, a woman named Kate Bedingfield. 
"It's like you're seen," Lee said. "There's a position for you, there's somewhere for you to go and there's a high position you can strive for, you don't have to limit yourself."
Kayla Lewis, a senior at WMU, shares in the inspiration caused by the inauguration, not only watching Harris be sworn into office, but also seeing Amanda Gorman, the 22-year-old poet laureate, speak. 
"I think that if I was ten years younger seeing this it would have made me change my path, where I was going to school," Lewis said. "I definitely would've gone for more stuff; more opportunities that are male dominated like running for student council. I would've been more confident in myself."
Lee sees Harris' win as more impactful now than before because of the Black Lives Matter movement, political divide, and police brutality the country has undergone.
"I think ten or 12 years prior to now I wouldn't have been as happy, like it wouldn't be such a big deal for me that they were elected because we hadn't gone through what we are going through now," Lee said. 
WMU senior Kelly Reynolds, though impacted, takes the win with a grain of salt.
"It was more acceptable for Kamala to win because she was paired with a white man who was considered the dominating leader," Reynolds said. 
Moving forward, Gardner, Lee, Lewis and Reynolds expect to see much more women holding positions of power within our government, schools, businesses, and more. 
"Going into businesses after graduation, if there's not a woman in the office, I don't want to work with you," Lee said. "Especially with Kamala and all of the other great women who are in their positions now, going into businesses I'm expecting that… I shouldn't walk into an executive room and not see any women, or any minorities."
Gardner, Lee, Lewis, and Reynolds all heard Harris' words and agreed that while Harris may be the first, she won't be the last.