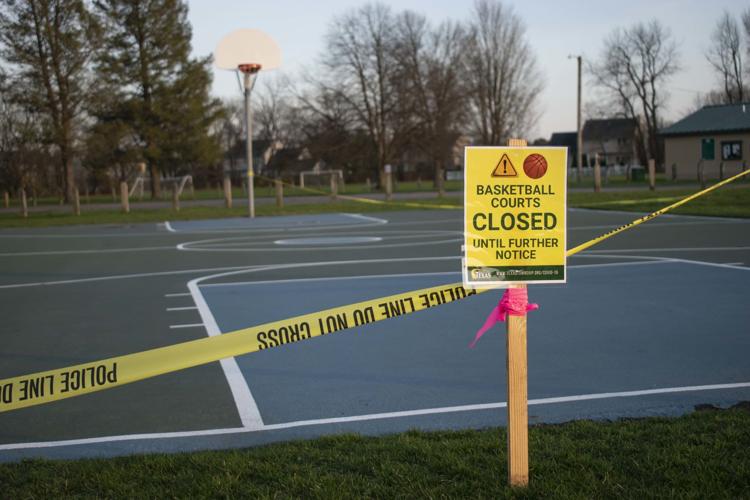 Students at Western Michigan and across the country have been attending online classes for over a month.
Lives changed on March 11 when WMU announced the transition to 'distance learning.'
Since then, four Western Michigan University students have tested positive for COVID-19 and one has died. 
Government and university take action as first COVID-19 cases are detected in Michigan
Michigan confirmed its first two COVID-19 cases in Oakland on March 10. Gov. Whitmer instantly declared a state of emergency, knowing more cases would soon follow. 
WMU face-to-face classes were cancelled on March 11 and distance education began on March 16, the same day the first Michigan resident died from COVID-19 in Southgate. 
Despite the impending spread, events continued on and around campus. One of these events being an Open Mic Night hosted by Winston Ssessanga and DeUnique Dorris. Dorris doesn't regret hosting the event.
"Having it was good," Dorris said. "People came and had a good time."
She believes it was beneficial for students to come together before social distancing began.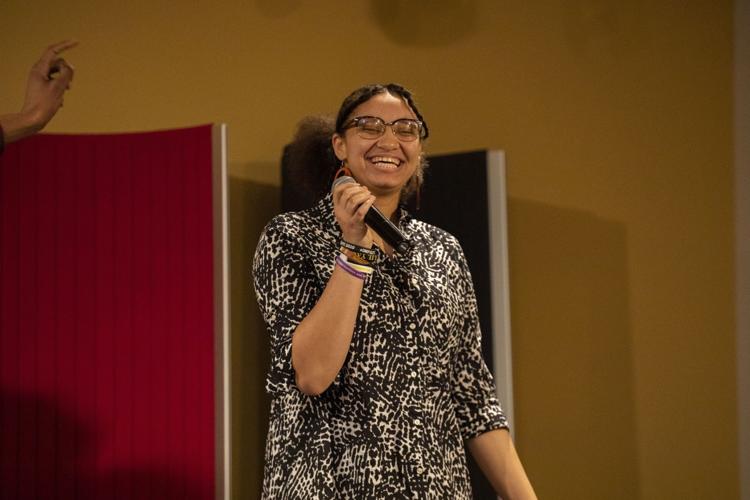 "People were made to be social and can't survive without human interaction," she added. "It's healthy and provides people with a form of positive relief mentality."
Whitmer announced a "Stay at Home, Stay Safe" order on March 23 prohibiting all non-essential travel. On April 9 she extended the order to April 30 from its original expiration date of April 14.
Despite the order, some residents were reluctant to stay indoors. 
Grace Betzold, a first year vocal jazz student, has severe asthma and a weakened immune system making her a person at high risk of infection from the virus.
"Watching other people go out to 'corona parties' or just their normal daily lives made me angry because no matter how badly I wanted them to care I couldn't make them," Betzold explained. "I can't convince them that it matters to me if they're following social distancing because my life's on the line, because until it affects them, they won't care."
Morgan Fisher, a third year early childhood education student from Detroit, reflected on reports of people gathering in parks along the Rouge River in Detroit. The city has over 6,000 detected COVID-19 cases at the time of publishing
"I just think it's sad that some people don't take situations seriously until a family member or friend is affected," Fisher said. "People should lead with the mindset of 'what if that was someone that I cared about?' We have to realize that life is bigger than just us and be aware of the impact our actions have on our community, especially during this time."
Those who disobey stay at home orders can face a $1,000 civil penalty and criminal prosecution.
Healthcare systems overwhelmed across the state as virus nears peak 
Michigan is the third hardest hit state according to data from the CDC. 24,638 people have tested positive for the virus and 1,487 have died according to data from the State of Michigan at the time of publishing. In Kalamazoo County, 84 cases have been detected with seven deaths.
Many counties across the state, including Kalamazoo, have experienced a shortage in personal protective equipment. This reflects a national shortage in equipment needed to combat the virus.
In order to keep up with all the patients, many hospitals have set up tents and temporary facilities, including one at the TCF Center in Detroit.
WMU freshman, Jay Sibley, lives in California but has older family members in Michigan.
"I'm not too worried about them," he said. "I'm closest with my grandma and she's been social distancing for like 3 years. I don't really know how the others are doing but I'd only imagine they're all in their houses."
Students adjust as distance education continues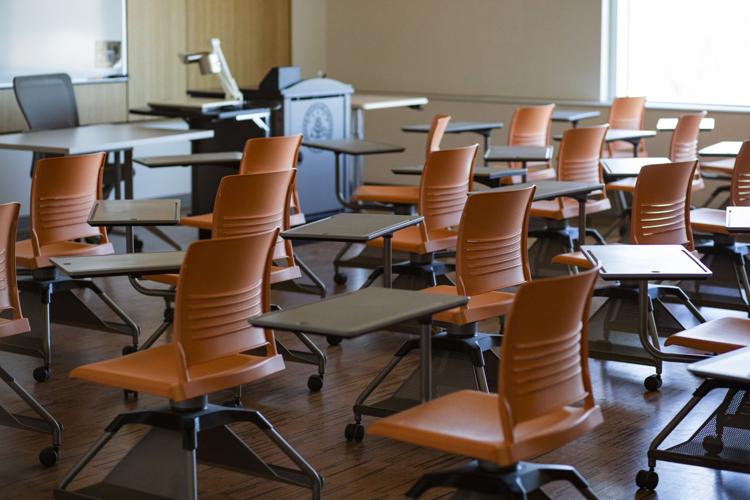 Sean Davey, a sophomore, has been up to two things during his quarantine: gaming and school related activities.
"What I've been doing is homework and playing video games," Davey said. "I'm not really enjoying (the stay at home order) so far since I'm locked in my house and I would kind of rather be in school right now."
COVID-19 has interrupted a lot of positive progress being made by WMU students, especially in majors that are unsuited for online education, such as fine arts related fields, among others. 
Courtney LaFave, a sophomore going intomultimedia arts technology,  is experiencing this suspension of advancement first hand.
"I had finally started to progress in my classes and was excited to finally be able to get into the music studios that are provided at Western," she explained.
LaFave is not letting a global pandemic get in the way of her life.
"Soon after the first few days I had gotten into a working mode and got to catch up in my original online class as well as get ahead in all of my classes," LaFave explained. "I quickly learned how to use my time wisely and have been focused on having a positive attitude towards this whole situation as best as I can. I am enjoying having time to work on things I wouldn't normally be able to focus on."
Owen Kilpatrick, also a sophomore in the music department, echoes a similar sentiment when talking about progress lost.
"At first I grieved the loss of canceled events such as my Saxophone Quartet's recital or my inability to work in the Concerts office in the school of music," he said. "As a music student, so much of my instruction relies on in person interaction. There is no substitute for rehearsing and performing in our large ensembles, and resorting to written assignments in performance based classes feels wrong."
However, like LaFave and many others, as the stay at home order has stretched on, Kilpatrick believes things have become more manageable.
 "After a couple weeks at home, I feel like I've created a space, both mentally and physically, where I can do school at home, and the situation has given me a greater appreciation of the irreplaceable community of in person classes and the work that our faculty does for all of us," he explained.
Struggles overcome, lessons learned
This ride will leave us with a lot to unpack, but not all of the baggage collected from this experience is negative. Many students are looking at the bright side of their situation. 
Fisher is taking a few positives from this ordeal; she's learned to be more selfless.
"I have continued to stay away from others and been proactive about staying hydrated and taken other necessary precautions to keep myself and the others around me safe and healthy," she said.
Fisher echoes guidelines given by the Michigan government and the CDC to 'flatten the curve' and lower fatalities. 
We're all making sacrifices that normally wouldn't even cross our minds. Things such as talking to our friends, going out on weekends, or even seeing older family members are activities we've put on hold. Those sacrifices, according to many WMU students, are the hardest part about social distancing.
"I'm looking forward to going out again and seeing my friends, I miss them," Tobi Awojobi, a junior double majoring in political science & criminal justice, explained. "This has just shown me to put myself out there and shows who really cares." 
Awojobi plans to apply what she's learned to her social life going forward.
"I definitely will let the people I love know how much I truly appreciate them and use my time efficiently because it can be taken away suddenly," she added.
Awojobi is not the only one missing her friends. 
"I'm not one that likes going out a lot but I am really starting to miss people," said Angelica Zoch, a freshman multimedia arts technology student. "Zooming and Facetiming people is showing me that."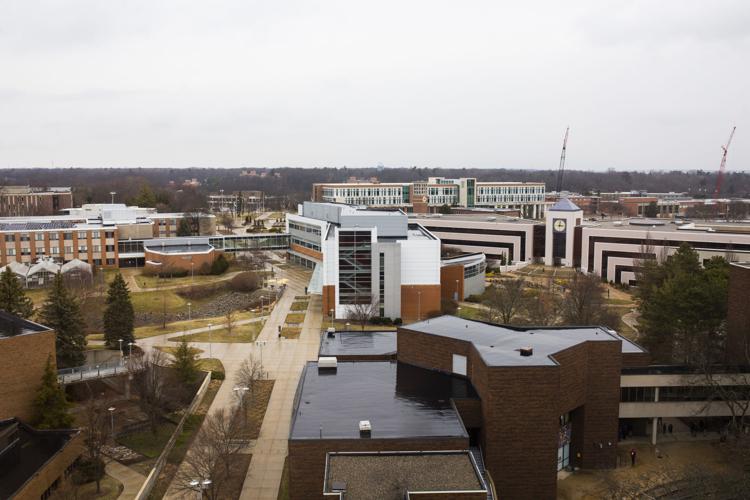 Zoch returned from a study abroad trip in Portugal a week before classes went online.
"When WMU sent out the email saying we were going online, my parents were at my dorm within two hours to move me out permanently," she explained. "I never got back into my routine after we got back from Portugal."
Zoom has been an incredibly useful tool, not only for socializing with friends, but engaging in online classes. However, some students have had to learn more self-discipline to keep up.
"I don't feel like I'm learning anything at all," freshman, Christopher Loring, said. "Being home, I don't feel like I have to do homework. When at home I rest, but now that all of my classes are online I have to tell myself to get out of bed and go somewhere else like my dining room to do homework."  
Michigan nears case peak, decline expected ahead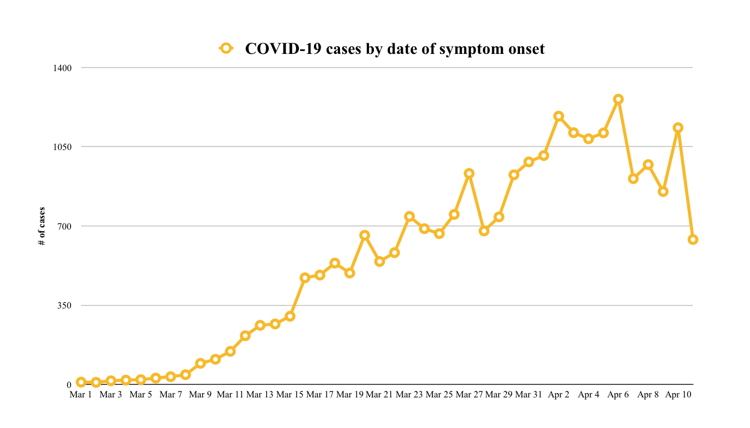 At this moment, there seems to be nothing we can do but sit and wait.
The time it takes for COVID-19 cases to double has slowed from two to three days to nine days, a sign Michigan's curve is flattening. Scientists expect Michigan's peak to come within the next few days.
When we inevitably reach the downward slope of our COVID-19 themed adventure, people will have to adapt to life after the pandemic.
WMU student Marley Reilly believes individuals taking social distancing very seriously and those in environments frequently exposed to COVID-19 will experience some form of post traumatic stress disorder once the pandemic ends.
"It reminds me a lot of how, for example, my grandma lived through the Great Depression, so she washes and reuses aluminum foil," Reilly explained. "That's weird for me to see, and I feel like future generations are gonna be like 'why do older people wash their hands all the time?'"
She experiences change and uncertainty as a college student so, in this situation, she's trying to adapt the best she can.
"We were all forced to form so many habits so quickly concerning physical touch and the other possible ways to transmit COVID-19, so adjusting back to 'normal' will be really odd for everyone," she said. "There will be an adjustment period, but I HOPE it isn't very long or traumatic."