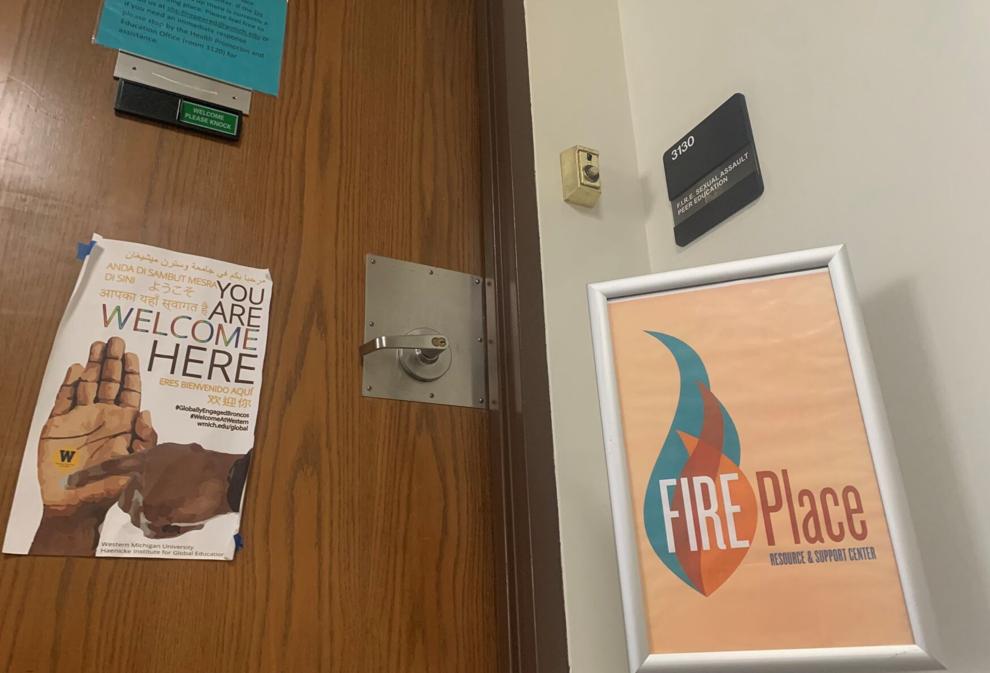 Fight Ignorance and Rape through Education and YWCA Kalamazoo held a speak-out event over zoom on April 16 at 6 pm as a part of the Sexual Assault Awareness Month events at Western Michigan University. 
Danielle Snow, one of the program directors of FIRE, and J Kyon, a promotional director of YWCA, provided resources to share with other survivors and supporters who did not attend. 
The speak-out event began with a presentation on different resources the FIRE place and YWCA provide as well as on-campus resources for WMU students. After each speaker spoke, members of the audience could send thank you messages through the chat.
"It's not about being perfect, it's about being there for them," Snow said.
One listener gave their support by singing in her native language. The song brought tears, emotional responses, and, to some, a feeling of relief. To keep the speakers safe about sharing their experiences, the zoom call was not recorded or aired live.
"There's a time to cry, a time for noise, and a time for joy," Anonymous said.
Some speakers had more emotional reactions to other's experiences while others felt relief to know they weren't alone in having different reactions.
"I know we're supposed to end at 7:30 (pm), but we can go as long as we need to," Snow said.
Snow had their own presentation as well as an anonymous eboard that posed the question: "As survivors, as culture changers, and as people wanting safe environments, what does this journey need for true progress and positive change?"
Some of the answers included short one sentences full of hope for a more educated and safe future.
"I need for society to critically assess and eradicate rape culture," Anonymous wrote.
Others wrote how they wanted accountability, and to be able to have a level of trust with their community and neighborhood.
"I need services offered to survivors where people believe them and don't call them liars or victim blame," another Anonymous wrote.
For more resources on FIRE Place, email Snow at hpe-firepeered@wmich.edu and J Kyon at YWCA at JKyon@ywcakalamazoo.org. FIRE Place is also making Consent Kits on April 21 to 23 at Trimpe in the Office of LGBTQ Student Services from 11 am to 4 pm.