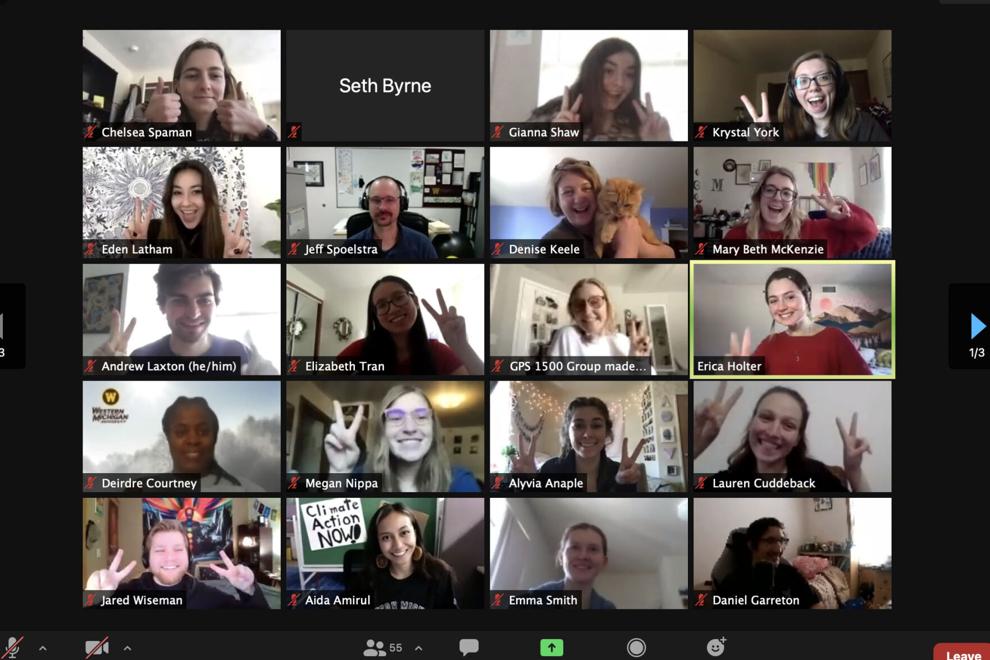 The Office of Sustainability hosted its annual Sustainability Summit on Feb. 27 where students shared thoughts on how to advocate for and improve the current state of sustainable practices. Over 20 RSOs were represented, and approximately 75 people attended this year's summit.
The event began with an open discussion regarding the future of sustainability. Students expressed concern for a decrease in biodiversity, mass extinction caused by climate change, and the refusal of some to recognize humans' impact on the Earth.
Each RSO gave a three minute presentation regarding their focus, and they also talked about what their group does to make WMU more sustainable. There were also several individual speakers who talked about their research in environmental and conservation fields.
After their presentations, the summit split into breakout rooms to facilitate smaller discussions with each individual RSO. An additional five-minute period was added due to the enthusiasm and productivity of each breakout room.
As the event drew to a close, many participants expressed interest in meeting more frequently to talk about and translate their passion into action. Krystal York, a PhD Student and Student Researcher at the Office of Sustainability, shared her thoughts on the event overall.
"I like to see how everyone cares," she said. She supported the idea of smaller and more frequent meetings, saying "Each individual can tackle the issue that they are passionate about."
In 2012, WMU resolved to become carbon neutral by 2065, and the Sustainability Summit has provided an outlet for students to help shape this commitment. More information regarding the summit and WMU's sustainability practices can be found on the Office of Sustainability's website: https://wmich.edu/sustainability.