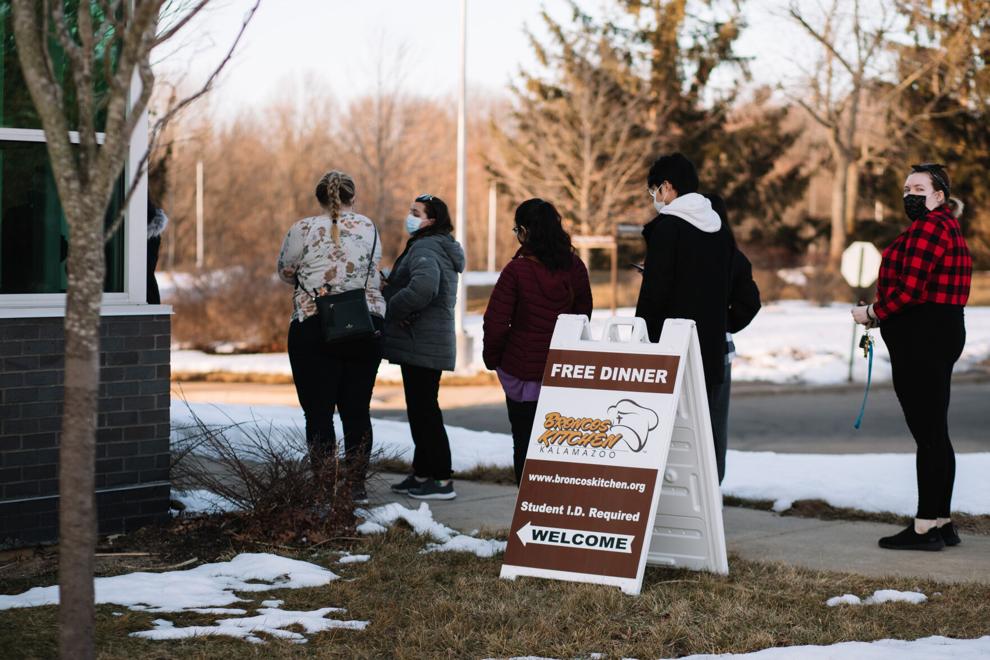 Broncos Kitchen is a private, nonprofit organization designed exclusively for college students who cannot afford to put food on the table, lack any type of cooking skills, or who are hungry and looking for a free meal. 
"Many students told us, 'this is the only resource we have to survive on,'" said Pastor William Stein, founder and president of the operation. "They can't afford to go out and buy food to feed themselves."
Students can find free, home cooked meals every Monday and Thursday from 5:00 to 6:00 p.m. at the organization located at Wesley Foundation on 2350 Ring Road, just steps off of the main campus. It has moved from its previous home at 58 West Apartments.
The food charity began on February 29, 2012 and has been serving hungry students in the greater Kalamazoo area ever since. Now, nine years since they served their first meal, there is still plenty of work to do to ensure no student in Kalamazoo goes hungry.
"The goal is to serve meals every weeknight once we have the necessary resources to do so," Stein said. 
On the ninth anniversary of their formation, lobster tail and steak, provided by Walmart and Meijer, was served to everybody involved, including the leaders, student volunteers, and anybody happening to be there. Stein gave a short introductory speech and soon after, the feast began. 
A meal with such high demand blew the typical number of meals served out of the water. The food line stretched out of the building as people waited for their free surf n' turf.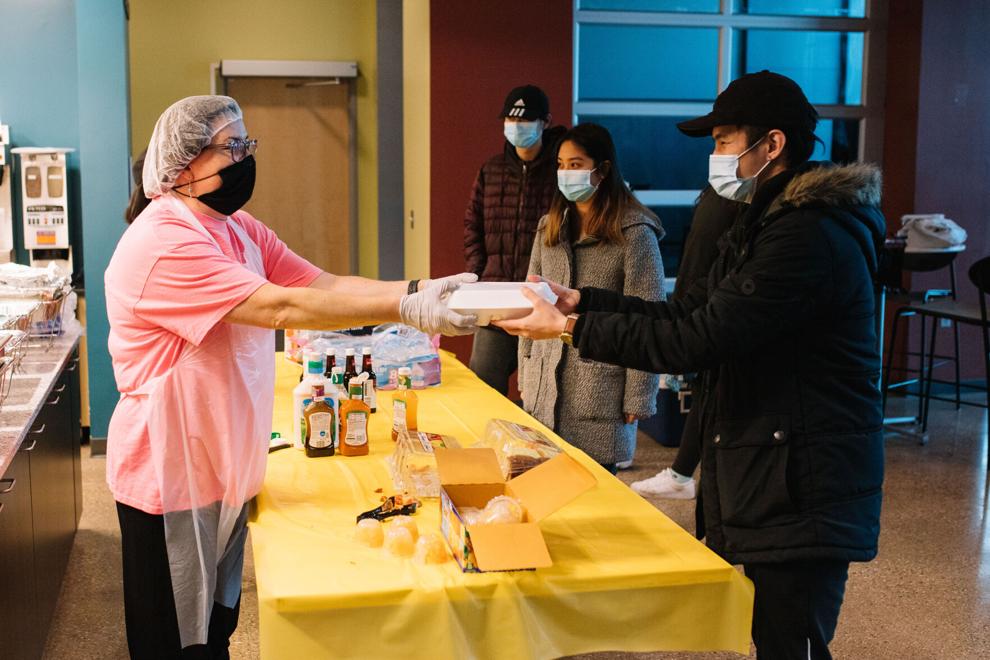 "We served 127 dinners before we ran out of food," Stein said. 
The organization hopes lines like the one at the ninth anniversary celebration become an everyday occurrence rather than a special occasion.
While Broncos Kitchen currently serves 60 to 70 students every dinner, their goal is to serve 200 to 300 students. The organization keeps track of who comes in by checking student IDs and marking which college each student is from.
Currently, only students from Western Michigan University, Kalamazoo College, and Kalamazoo Valley Community College are permitted and receive first priority, but others can receive a free meal as well.
While Broncos Kitchen feeds hungry students from Western Michigan University, it is not affiliated with the school. 
"When we first began, we received a cease and desist letter from Western's legal staff because they falsely assumed they owned the name 'Bronco',"' Stein said. 
After the name dispute was settled, WMU still did not and has not signed an endorsement deal with Broncos Kitchen. Despite this, Pastor Stein still helps hungry students on campus.
Those were not the only expectations laid out by Stein. He also unveiled his number one goal: food trucks. Not just one food truck, but rather a whole armada, with one goal: to destroy hunger. 
"The original goal of Broncos Kitchen is to try to make a mobile hunger relief charity," Stein said. "A food truck will enable us to go anywhere within the metropolitan Kalamazoo area. We're trying to build a commissary whereby a small fleet of trucks, three, possibly four, food trucks will be deployed simultaneously."
Stein continues his hard work in feeding those in need by following his faith and living through the example set for him by his mother, Joan Lafayette, who passed away last month. Her attitude and selflessness helped drive him to serve in her footsteps. 
"My mother went out and the Lord blessed her with the resources to feed her family, she also raised me to give back to the community," Stein said. "One of the food trucks will be adorned with images of my mom and then we will travel to feed students both here and in Battle Creek."