With Western Michigan University being host to over 400 registered student organizations, for black students — many of whom are living in a predominately white space for the first time — finding a community can be a daunting task.
To celebrate Black History Month, each week in February, Western Herald will spotlight a black RSO feature series called 'Focus Feature' to inform the student body of the different black student groups on WMU's campus.
---
Western Michigan's Association of Black Journalists (WABJ) gives black students a place to feel safe and a platform to talk about the issues they want to talk about. The organization is geared towards communication, public relations and journalism majors.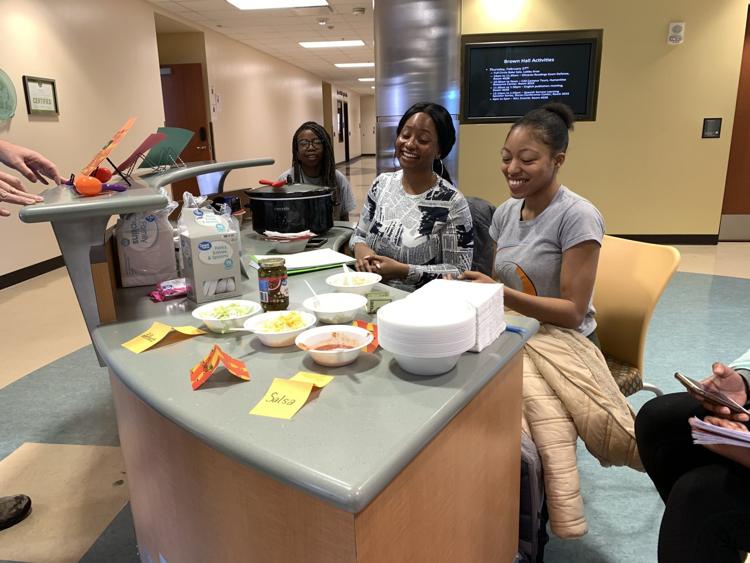 Vice president of print and former Western Herald editor, Nikayla Powel, reflected on why she joined WABJ last year.
"For me, being on the Western Herald, I couldn't always write about the things that I wanted to," Powel said. "Not because it was excluded, but because the majority news was more important to them."
Powel feels she doesn't see many black students in media or journalism fields in general. WABJ gives black students a space to feel like they're accepted.
"Western has a lot of black students on campus so if our news isn't getting out that's not all of our news," Powel added.
Vice president of broadcasting, Danneisha McDole, feels she has seen more people share their perspectives on news stories and topics on campus and abroad.
"It provides strong networking opportunities for us to come together as a black community as well as enhancing our skills on our platform as well as giving back to our people," McDole said.
Powel agrees.
"I see more black students coming out and sharing their opinion," Powel said. "I feel they were kind of more scared before because they didn't know how people were going to respond."
At meetings held every other week, executive board members present on topics related to the communication field. In the past, they have discussed how to build a portfolio and professional self-presentation on social media.