The Office of Diversity and Inclusion held another of their Real Talk Diversity series titled "Body Diversity" on Wednesday. The talk was facilitated by Carol Weideman, health and wellness professor, and discussed the topic of body diversity in the world today.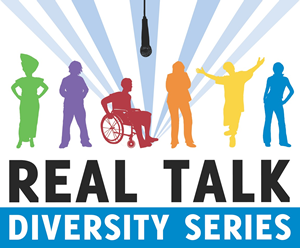 The event was set up like a classroom discussion, with all the participants sitting in a circle discussing the topic of body diversity. The talk started with everyone grouping up and writing down words that come to mind when they think of body diversity. Words like size, shape, weight, curves, and inclusivity were included on the list. 
"Body diversity entails so much more than what size is but that's often what we all tend to focus on," said Weideman. 
The group discussed topics like where in media and entertainment are diverse body types represented and where they are not. The discussion included people with disabilities into the mix, as well as those with different hair and complexions than the "norm". 
The goals of the Real Talk Diversity Series are to raise awareness on issues, stimulate dialogue among attendees, and eliminate false ideologies, according to ODI's website. With this real talk in particular, ODI wanted to spark the conversation about body diversity instead of body positivity, which they distinguish the difference between the two as, "body positivity used to be a means of celebrating bodies that have been marginalized but now excludes the very people who built momentum for the movement." 
"We are gathering folks together to talk about body diversity it means, where representation is lacking, where we can improve, where we can imagine it occuring more, and what the importance of that would be," said Lindsey Palar, the director of diversity education at the Office of Diversity and Inclusion. 
Other topics discussed were about where there is body diversity in the media today and where it is lacking. Some examples that came up were the lack of diversity in makeup commercials, sportswear ads and tv and movies. The group discussed the hardships people face with the lack of that diversity as well as how the Western community as a whole could push for a more body diverse campus.