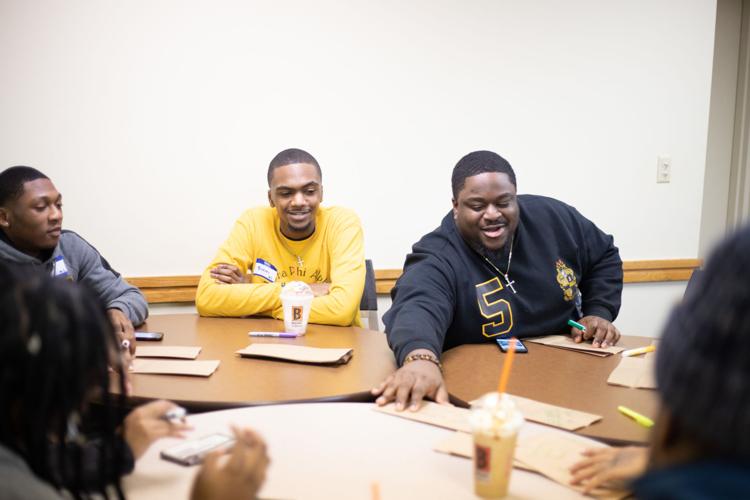 'Loving' and 'caring' are two words often used to describe late Western Michigan senior Bassey Offiong.
Offiong died from COVID-19 in late March. He was set to graduate on April 25 with a degree in chemical engineering.
The "gentle giant" was a well-known presence in the WMU community. In fall 2016, he joined the Epsilon XI Chapter of Alpha Phi Alpha Fraternity, Inc. 
"Bassey exemplified nothing but what an Alpha Man should be," read a tribute on the fraternity's Instagram page. "Through his love, positivity and parayer, his impact will always be felt."
WMU students Brandon Harlin, Terence Harrison, Brian Dockery, Nicholas Hampton, Rodney Drew and Max Doggett saw Offiong as a big brother and mentor. He oversaw their intake process into the fraternity as their Dean.
"I really do appreciate y'all, I don't always say it or show it for that matter but I really do," Offiong wrote in a text to his 'sons.' "You guys have helped me grow more than you know and I can't thank you all enough for that. Not once have I regretted bringing any of you all in."
Offiong supported Harlin through difficult times in his life. He brought Harlin closer to God and offered a shoulder to cry on.
"Bassey is the most loving, caring, passionate, selfless, and God-fearing individual I have ever known," Harlin said. "A gentle giant and a mentor."
Harlin described Offiong as a "loving, strong, amazing" individual.
"It hurts, it definitely hurts because of the person he was, how he handled things, he is my big brother who did so much for me so it hurts," Harlin explained. "But, in the midst of grieving, I am able to rejoice because of those very reasons. I know WE as a world now have an amazing guardian angel looking after us."
Harlin and his brothers are rejoicing in the legacy Offiong left behind.
"I always wanted to make my dean proud but now, all of my past, present, and future accomplishments go out to him!" Harlin said.
Graduate Assistant of Fraternity and Sorority Life, Cam Smith, met Offiong his freshman year in 2014. Offiong was a year older but they were both engineering majors at the time.
"He was the type of guy that you just knew it was gonna be a great day when you saw him," Smith explained. "Every time I saw him I would dap him up and say "I seen Bass! Finna be a good day!" And when I saw him twice in the same day...A GREAT DAY! He lifted your spirits just by being in the room."
The last time Smith saw Offiong was at a presentation he gave over the summer.
"After my presentation, we chopped it up about the impact on working and giving back to young people and getting them ready for college, he explained. "We were laughing and joking about how much WMU has changed since we were freshman and sophomores and reminiscing about the good 'ol days. It was always nice to talk to someone who remembered what Western used to be like."
Smith described Offiong as a caring, gentle and generous person, whose main focus was to love others and share his joy and love of God with others.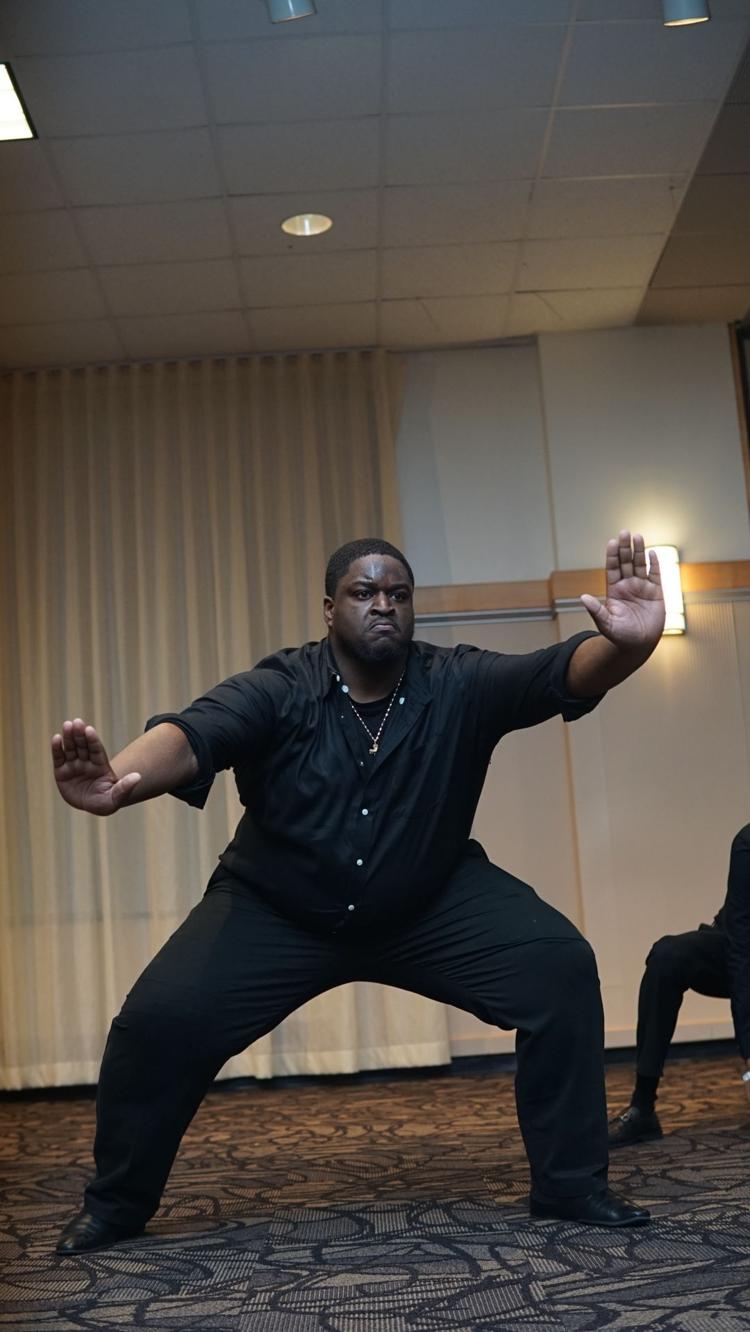 When Smith first heard of Offiong's passing he struggled to make sense of the news. He found solace in remembering how Offiong would not want him to be overcome by sadness and instead bring joy to others through laughter and memories.
"I know that he wouldn't want us to be sad because He's with our Father in heaven now," Smith said. "It's hard to believe that I won't be able to dap him up again but I know that he would want every day to be a great day."
Offiong's impact spread beyond those that knew him personally. 
Jaé Reid, President of X-Hale, knew Offiong from bible verses Offiong posted on his Instagram story.
"He would post verses from the Bible on his story and always say " #whatsupsaints" and I would always read them and it helped me for what I was going through in life," Reid said. "I have seen him around too and always wanted to say something to him about his verses he would post but never did and wish I took the time to do it."
Reid thinks the impact of his passing will stretch far and wide. He explained how sharing in positive memories of Offiong can help in the grieving process.
"Students that are affected by his passing should talk about it," Reid said. "What I mean is talk about the good times and the good memories that you shared with him. I see all over Twitter how much joy and happiness he brought to those who knew him and were around him."
Director of Multicultural Affairs, Candy McCorkle, was exposed to Offiong's "infectious personality" when she met him at the Multicultural Affairs office. He was very engaging and had a joy about his life.
"His passing has impacted the campus in that it reminds us that nothing is promised and we must be fully engaged in each moment," McCorkle explained. "Bassey's passing prevents us from knowing how he might impact the world as well as WMU. In looking at the responses on social media and in meetings I have had with colleagues regarding his death, Bassey touched many folks and showed the world what can happen when a student gets support and opportunity, they shine and excel."
The Office of Multicultural Affairs plans on commemorating Offiong in their virtual Celebration of Excellence. If the graduation were in person, an Alpha would walk in his honor. 
The Alphas plan on celebrating Offiong's life after the Stay at Home Order is lifted and they can gather together. 
In the meantime, they plan to "keep growing, keep working, and keep setting the tone for everyone else that comes in," as Offiong advised his sons in a text sent to them on their 'Alphaversary.' 
"Love y'all," he added.