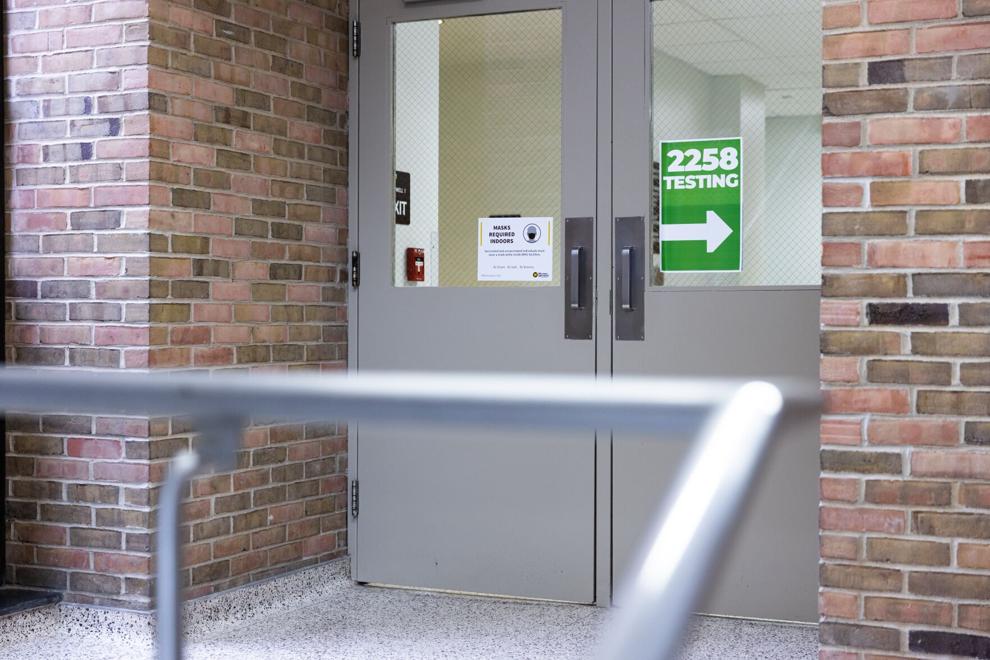 Western Michigan University administration notified the WMU community on Friday, March 25 that the university would no longer be requiring weekly testing for unvaccinated individuals or the use of WMU's badging system beginning Monday, March 28.
WMU previously required a green COVID badge to attend classes and gain access to some university facilities. In order to maintain a green status, unvaccinated individuals were required to get tested weekly through the university.
As COVID-19 positivity rates have steadily dropped, WMU announced the weekly testing requirement will be suspended and with it so will the badging system.
Junior Alondra Ponce first heard about this change in an email from WMU President Edward Montgomery. Ponce said she believes COVID-19 should still be taken seriously by the university and individuals.
"I know for many people COVID is winding down, but I think it's still very real," she said. "It's still here."
Digital marketing and e-commerce major Farhan Fairos had not heard of the suspension of mandatory testing for unvaccinated individuals.
Fairos believed WMU's previous testing requirements were a reasonable policy put in place by WMU.
"I think all the people who didn't take the vaccine should have weekly tests," he said.
But he also believes that the university is in a place where we can move past many previous COVID-19 policies.
"It's whatever; it's been two years," Fairos said. "Everything's gonna be fine."
Senior Nicholas Brothers also heard about the suspension through the email from Montgomery. Initially, Brothers did not give much thought to this announcement.
"It didn't really hit me too much," he said. "I'm vaccinated and boosted, so I didn't have to get (tested)."
Brothers did not express any concerns over the change in testing rules, but he is skeptical about the decision to suspend testing completely.
"It doesn't really raise many concerns but it would be nice to have that data be collected," he said. "It's not something I'm losing sleep over."
As daily life adjusts back to something reminiscent of life prior to COVID-19, Ponce is skeptical about how quickly she should return to pre-COVID routines, but her comfort level regarding rescinded COVID-19 regulations has since risen.
"At first, I was like 'I'm not going to stop wearing my mask," she said.
She gestured to her face: "Clearly, I am not wearing my mask."
However, Ponce thinks the WMU community's thoughts and opinions should have been considered by the administration prior to announcing the decision to suspend testing requirements. Ponce said she would have liked to have seen polls asking the community how it thinks the university should move forward regarding COVID-19.
"I feel like they should have taken students more into account," she said