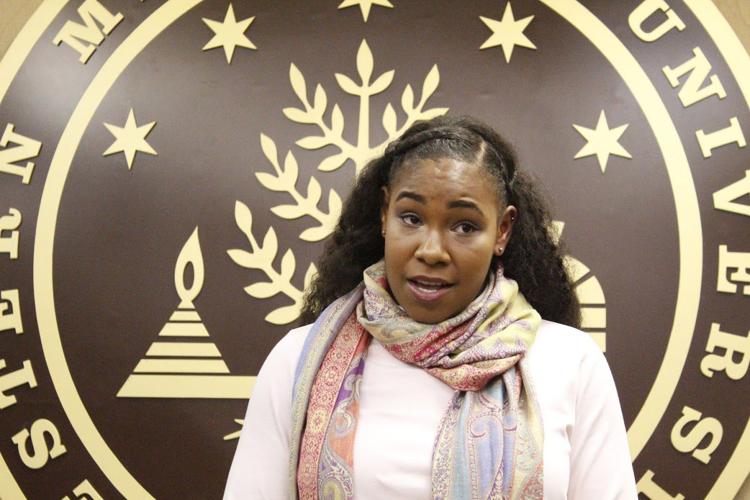 While many students have left any notion of school behind, the 2020-21 Western Student Association members are busy brainstorming ways to further improve Western Michigan University.
Through the summer, we'll be interviewing WSA members to give you an inside look into what students can expect come fall semester.
WSA President, Taylor West:
What plans do you have for the coming year?
The goal for the upcoming school year is to make the transition back from social distancing seamless. As we are experiencing unexpected times in history right now, WSA as well as other organizations will have to adjust to the "new normal" while still adhering to their members. Our major focus is on the fall semester. What will engagement look like under this "new normal" and how can organizations, like WSA, use both a virtual platform and in-person platform to reach all students?
What do you hope to improve at WMU?
As president, I hope to improve the lack of transparency and disconnect between upper administration and students. Especially during these tough times, students need to start preparing for the fall semester. With a strong line of communication, we can hopefully eliminate miscommunication and increase understanding between the students and their university. I also wish to improve relationships with other departments like Sindecuse, the admissions office, and the Office for Institutional Equity. Increasing collaboration between these departments will, in the end, be beneficial for WMU students. 
What are you most looking forward to as President?
I am most looking forward to taking students' ideas and concerns directly to upper administration or even the Board of Trustees as I serve as the "voice." From those concerns, I look forward to seeing resolutions. I am also looking forward to seeing positive change and unity on campus if we choose to open in the fall. From a virtual standpoint, I'm looking forward to seeing how organizations and the university can work together to better students' lives during COVID-19. 
Why is this position important to you?
This position shows me that you can use your power for good. With all the passion, drive and creativity that comes with this position, I have the support from an amazing team of student leaders with that same energy. These positions are important because they help shift ideas into reality. From the creation of the token printing system to this year's Mental Health week, these positions help enhance student life.